Here's one more thing to blame on the millennials: (We) are spurring the evolution of retail into high-tech industrial distribution centers with the click of a finger.
It's no secret that the retail industry is changing. The prolific growth of e-commerce and technological advancements are shifting consumer shopping behaviors, especially among the sizable millennial population. Anything and everything can be ordered online, and retailers are racing to deliver products to the customer in the fastest, most cost-efficient manner.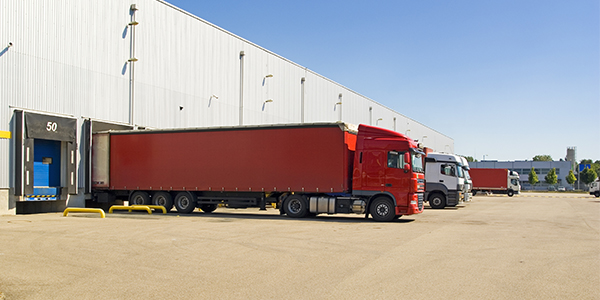 The industrial real estate sector is a direct beneficiary of this push to improve supply chains and get closer to customers. In the last eight years, Amazon has built nearly 100 million square feet of distribution centers across the country, with more than 90% of the U.S. now within range for next-day delivery.
Demand for industrial and warehouse space is continually increasing as goods need to be manufactured, stored, sorted, and distributed to meet the insatiable appetite of online consumers. However, today's complex e-commerce operation requires more sophisticated industrial space than we have seen in the past. Building types and uses have shifted into more modern, technologically advanced facilities to serve as inventory and fulfillment centers. Some more extensive corporations require vast networks of warehouse space, all resulting in the tremendous potential for industrial assets.
This growth is undoubtedly influencing new development in the sector, but recovered assets are also playing a large part in the supply solution. According to a recent study by CBRE, more than 1 billion square feet of modern warehouse space has been constructed within the last decade, which only accounts for 11 percent of the total U.S. inventory of roughly 9.1 billion square feet. Nearly 1 billion square feet is more than 50 years old—consequently, a large portion of the supply is outdated and inadequate.
High-tech logistics and fulfillment facilities can be used for adaptive reuse of properties and help to backfill large blocks of retail space left vacant by big-box stores. Last fall, Stirling Properties facilitated the 1st to market standalone Walmart pickup location in the greater New Orleans area. The grocery concept renewed a shuttered bank building to include a roughly 4,000-square-foot, 2-story distribution facility. The recent closure announcements by Toys R Us, Kmart, and Winn-Dixie stores in our area could present further backfill opportunities for industrial real estate needs.
Another essential factor in the industrial market surge is location, although not necessarily in the prime market areas that you would expect. Centrally located facilities with proximity to various intermodal transportation options are key. Industrial markets here in the Gulf South are performing exceptionally well given the access to burgeoning port cities such as Mobile, New Orleans, and Natchez. Large corporations—like Amazon, Walmart, and FedEx—are starting to take notice of our region and utilizing our ports, air, and rail systems to transport goods. Surrounding infrastructure, warehouses, and properties are experiencing substantial demand.
E-commerce suppliers—including Amazon—and many other expanding companies are starting to focus their attention toward the southeast U.S., an area that has been widely overlooked in the past. This sweet spot, known as the "Golden Triangle," is said to be currently producing one-half of the U.S. annual gross domestic product and is quickly becoming America's new supply chain. Further, it's estimated that 70% of the country's population now lives east of the Ohio and Mississippi Rivers. Companies would be smart to consider expanding their operations and supply chains this way.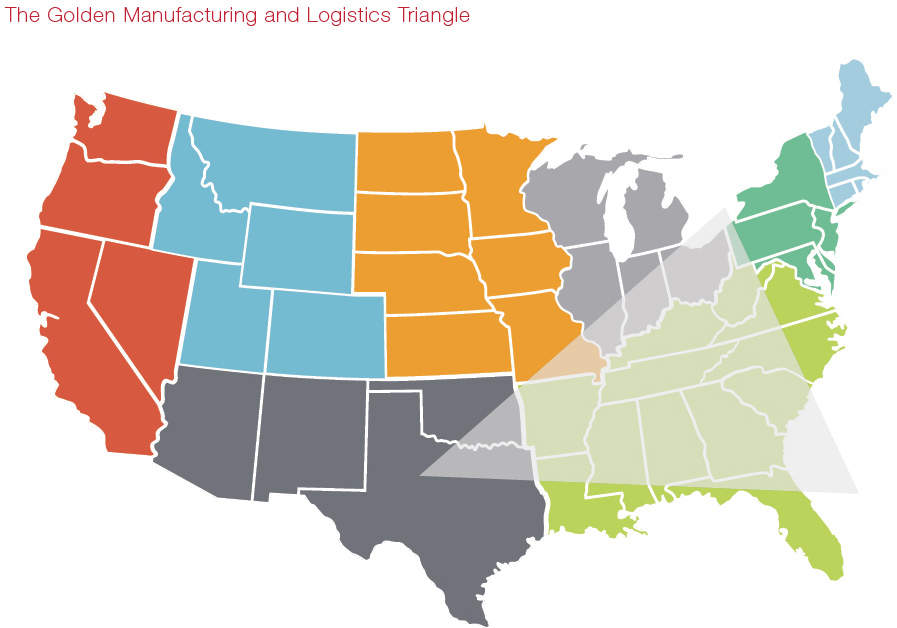 Aside from e-commerce, we also see massive growth in technology, auto, aerospace, manufacturing, and logistics companies in our region. Recent examples include significant development of Airbus and Austal in Mobile, AL; SSAB steel mill relocated its headquarters from Chicago to Mobile, AL; the arrival of a new Toyota manufacturing plant in Huntsville, AL; Continental Tire is constructing a tire manufacturing plant in Clinton, MS; and, of course, the recent expansion of DXC Technologies in New Orleans, LA—just to name a few. Earlier this year, Stirling Properties announced development opportunities for Bilten Park, a 6,031-acre site that has been designated as Louisiana's #1 megasite for future advanced manufacturing and logistics.
The southeast, and more particular, the Gulf South is well positioned to support growth in the industrial and warehouse sector on all fronts. The value and demand for commercial property are not slowing down; tenants are still seeking space. As the rise of online retailing continues, we remain optimistic that the performance of industrial assets will continue well into the future. And as the millennial population continues to mature, (our) buying power will only increase, driving even more massive growth in e-commerce and industrial demand.
Commercial real estate professionals have a pivotal role to play in the new era of industrial real estate. But taking advantage of new and unique opportunities requires in-depth market knowledge, as well as sophisticated market research, and an understanding of current factors driving corporate site selection. We need to think outside of the box and offer creative solutions in today's rapidly evolving real estate industry.