Stirling Properties commercial real estate company is pleased to announce a recent lease to Walmart for a new standalone grocery pickup location in Metairie, Louisiana. The highly visible property is located at 615 Veterans Memorial Boulevard, between Aris and Focis Streets, in the former Whitney Bank location.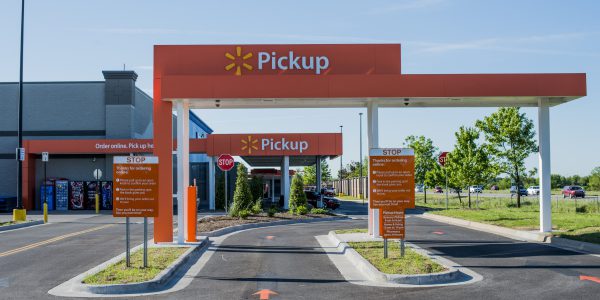 Walmart will be renovating the existing building to include a roughly 4,000-square-foot, 2-story distribution facility. Work is expected to commence within the month, with an anticipated opening by the end of 2017.
The new-to-market grocery concept allows customers to order products online and pick them up at a selected location, usually a Walmart store. According to the retailer, more than 30,000 items—including produce, meat, seafood, dairy, bakery items, as well as health and beauty products–can be ordered online and picked up for free at designated sites.
The new facility on Veterans Memorial Boulevard will mark the first standalone grocery pickup location in the greater New Orleans region, allowing shoppers the convenience of a drive-thru site without ever having to exit their vehicles or visit a Walmart store. This facility also adds an additional grocery pickup location for consumers aside from the existing Walmart store located at 8912 Veterans Memorial Boulevard in Metairie.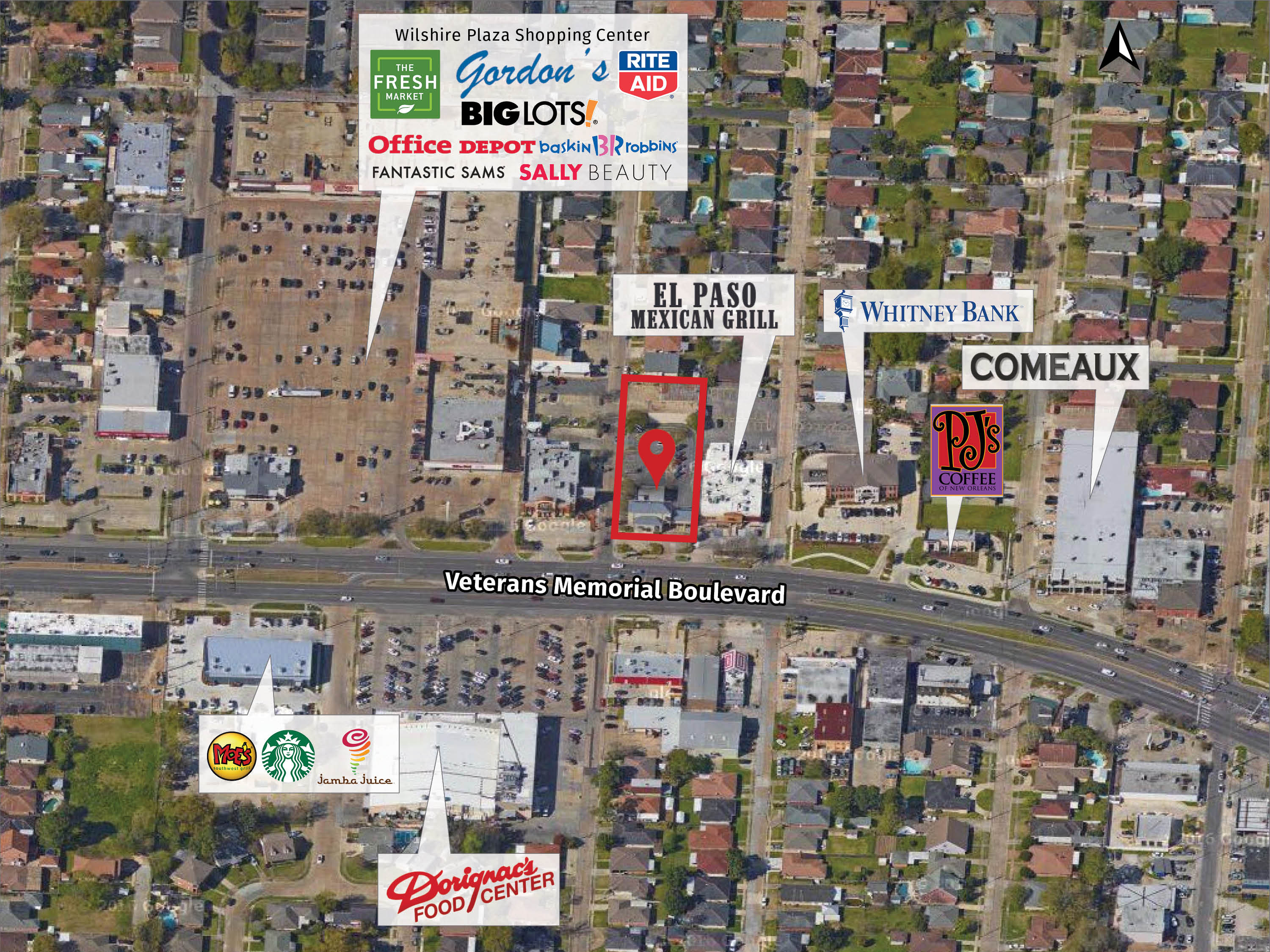 Walmart is working to enhance its curbside pickup services in an effort to provide the same low prices as in stores, along with convenience to save customers time and money. Walmart is rapidly expanding grocery pickup locations, bringing the number to more than 1,000 sites nationwide.
Joe Gardner, CCIM, and Carly Plotkin, Sales & Leasing Executives with Stirling Properties handled the lease transaction on behalf of the landlord.
"Stirling Properties is excited to bring this new-to-market concept to the greater New Orleans region, while putting this high-profile property back into commerce," said Gardner. "Consumer shopping behaviors are changing—they want choices and they demand convenience. Walmart is on the front lines in the push to provide omnichannel options for grocery shopping, and we hope this is just the first of more pickup locations to come to our area."