Team members lead fundraising efforts to support The Miracle League Northshore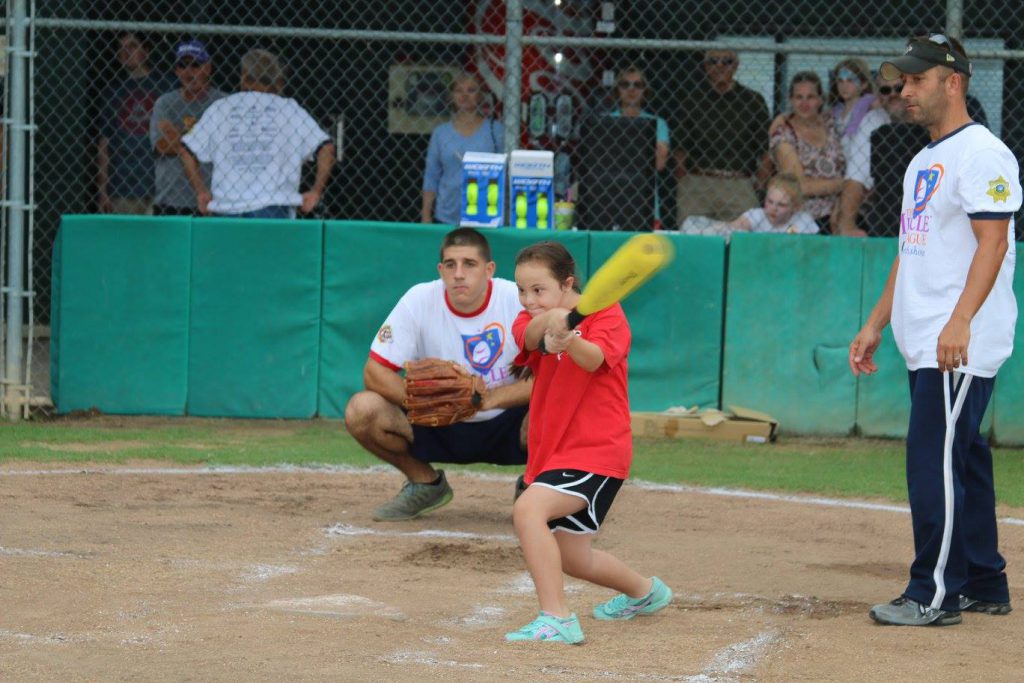 We are gearing up for the First Annual Miracle League Radio-thon that will be held on Tuesday, November 14th from 7am-7pm on the Lake 94.7! The event will celebrate a day of fundraising by community businesses and partners who are stepping up to the plate to help The Miracle League Northshore build its first playing field that will provide mentally and physically disabled children and young adults with a safe playing environment. The special field will be able to accommodate wheelchairs and other walking-assistance devices that, along with appropriate support facilities, is designed specifically for use by individuals with disabilities.
Team Stirling members—Bradley Cook, Sales & Leasing Executive, and Griffin Lennox, Investment Sales Analyst—have been active volunteers and ambassadors with The Miracle League, and are leading our company's charge to support the organization.
"Everyone deserves the opportunity to be cheered on and rooted for, and The Miracle League opens up that chance for so many children and young people with all types of special needs," said Cook. "Since I started working with special needs individuals, I have learned that every heart has the same emotions and desires, regardless of physical capability. I have connected with and developed true friendships with some of the participants that I have had the pleasure to know and coach over the years. No other place do I personally feel as honored and accepted as when I am with these kids."
Lennox also serves as a "buddy" for participants with The Miracle League to help encourage learning and fun in sports. "I have had the honor of working with several organizations that focus on creating opportunities for children and adults with physical and mental disabilities, but none quite like The Miracle League. I live and breathe sports, and The Miracle League gives me a place where I can combine my love of sports with my desire to contribute to the mission of amazing organizations like this one. I can't really describe the environment. The excitement and determination you see on our players' faces is truly inspirational," said Lennox.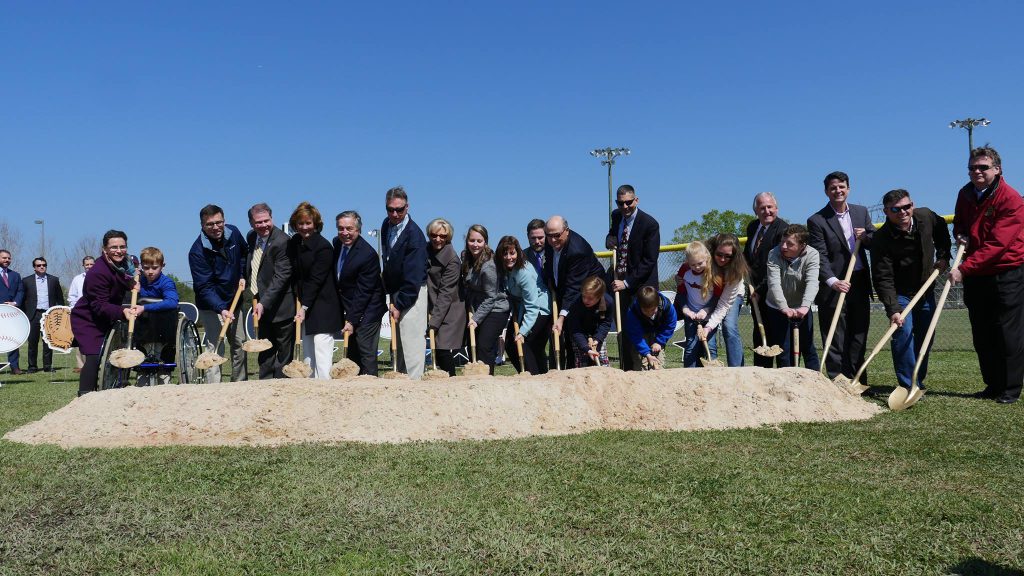 Last year, Stirling Properties selected The Miracle League as the beneficiary of our annual Stirling Olympics fundraiser. Through the event, we were able to raise $28,000 for the organization to help fund the construction of the new playing field. Our contributions helped to push the organization over the halfway mark to move forward with the project—and we are committed to seeing it through to completion!
Stirling Properties is sponsoring a 30 minute on-air timeslot during The Miracle League Radio-thon where company representatives will be apprising the community of the great things that we are doing in commercial real estate across our region, while also raising funds for the new field. You can help us reach our goal by tuning in and making a donation! Listen on the Lake 94.7 FM (St. Tammany Parish and surrounding areas) or stream the station live. To learn more about The Miracle League or to make an online donation, visit their website. (Donation checks should be made out to The Miracle League Northshore. Please notate "Stirling" in the memo line. Payment can be mailed to: The Miracle League Northshore, 13505 Hwy. 1085, Covington, LA 70433.)
The Miracle League works to provide disabled children and young adults, regardless of their level of disability, the opportunity to play league games and enjoy the emotional and physical benefits of being part of a team. The mission of Miracle League of Greater New Orleans and The Miracle League North Shore is to promote the health and well-being of children with disabilities, provide opportunities for non-disabled children to learn about and interact with children with disabilities, and develop community awareness and support for the child athlete with disabilities through organized sports leagues.
#StirlingProud