Griffin Lennox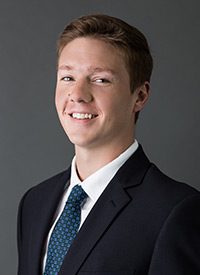 Griffin Lennox joined the Stirling Properties team in 2015 as a Financial Analyst in the Investment Sales & Acquisitions Division. Prior to that, he held an internship with the company assisting the brokerage team in day-to-day operations.
Mr. Lennox is responsible for identifying and underwriting investment opportunities for Stirling Properties and clients of the company's brokerage team. He is certified in ARGUS Enterprise 11.5, a real estate evaluation software used in the global real estate market.
He is a member of the Urban Land Institute (ULI) and the International Council of Shopping Centers (ICSC), where he serves on the ICSC Next Gen Planning Committee for New Orleans. He is also affiliated with several nonprofit organizations including The Children's Hospital of Greater New Orleans, where he assists as a child life services volunteer, as well as The Miracle League of Greater New Orleans, where he works as a coach and buddy.
A native of Asheville, North Carolina, Mr. Lennox graduated from Louisiana State University's (LSU) E.J. Ourso College of Business with a Bachelor of Arts degree in Business Administration and Management with concentrations in Finance and Communications.