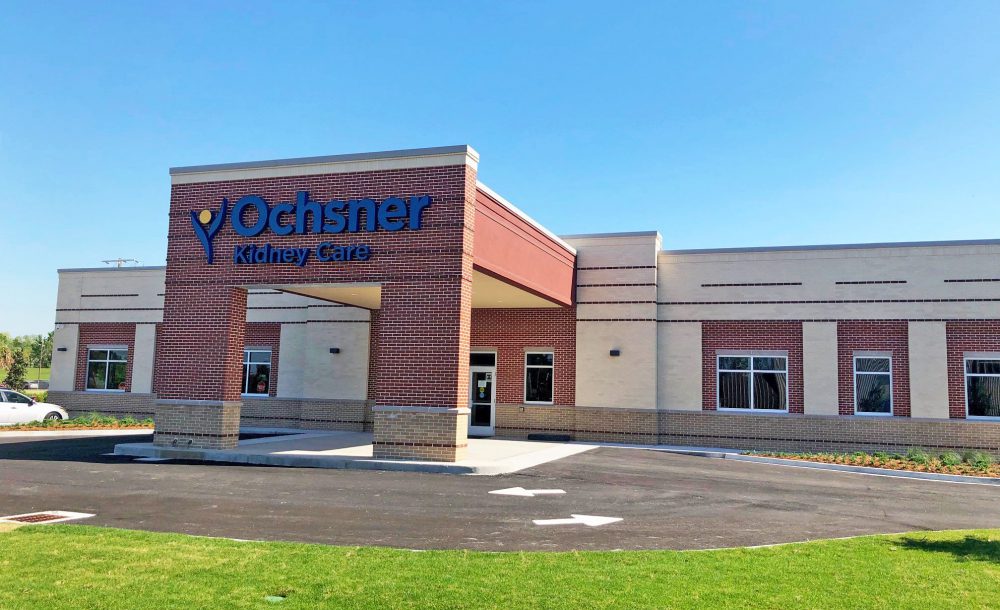 Through a joint venture of Ochsner Health and National Renal Care (NRC), Stirling Properties is developing four Ochsner Kidney Care clinics across the greater New Orleans area. The clinics are new-to-market for Southeast Louisiana and expand healthcare service offerings for Ochsner Health and its patients. The facilities vary in size from 6,000-11,000 square feet, providing comprehensive, coordinated kidney care and dialysis services.
The first location, Ochsner Kidney Care – Jefferson Highway, is now open to Ochsner patients. Located at 320 Maine Street, the stand-alone facility is a ground-up development and occupies 10,898 square feet of space adjacent to Ochsner Rehabilitation Hospital. This is the first joint venture of its kind in the region.
Three additional clinics are under construction and are expected to open between June and December of 2021:
Ochsner Kidney Care – Algiers (4001 General De Gaulle Dr., New Orleans)
Ochsner Kidney Care – Marrero (1201-1219 Barataria Blvd., Marrero)
Ochsner Kidney Care – Metairie (4300 W. Esplanade Ave., Metairie)
Stirling Properties is serving as the developer on the projects as part of the company's further expansion of healthcare real estate services. "Stirling Properties is proud and thankful to continue our partnership with Ochsner Health System. Our extensive commercial background and translatable skillset allow us to bring value to our healthcare clients and projects. As the demand for new medical services increases, so are our service lines to meet those local needs," said Townsend Underhill, President of Development for Stirling Properties.
RED is serving as the architect on the projects. MAPP is the General Contractor, and Duplantis Design Group is the Civil Engineer.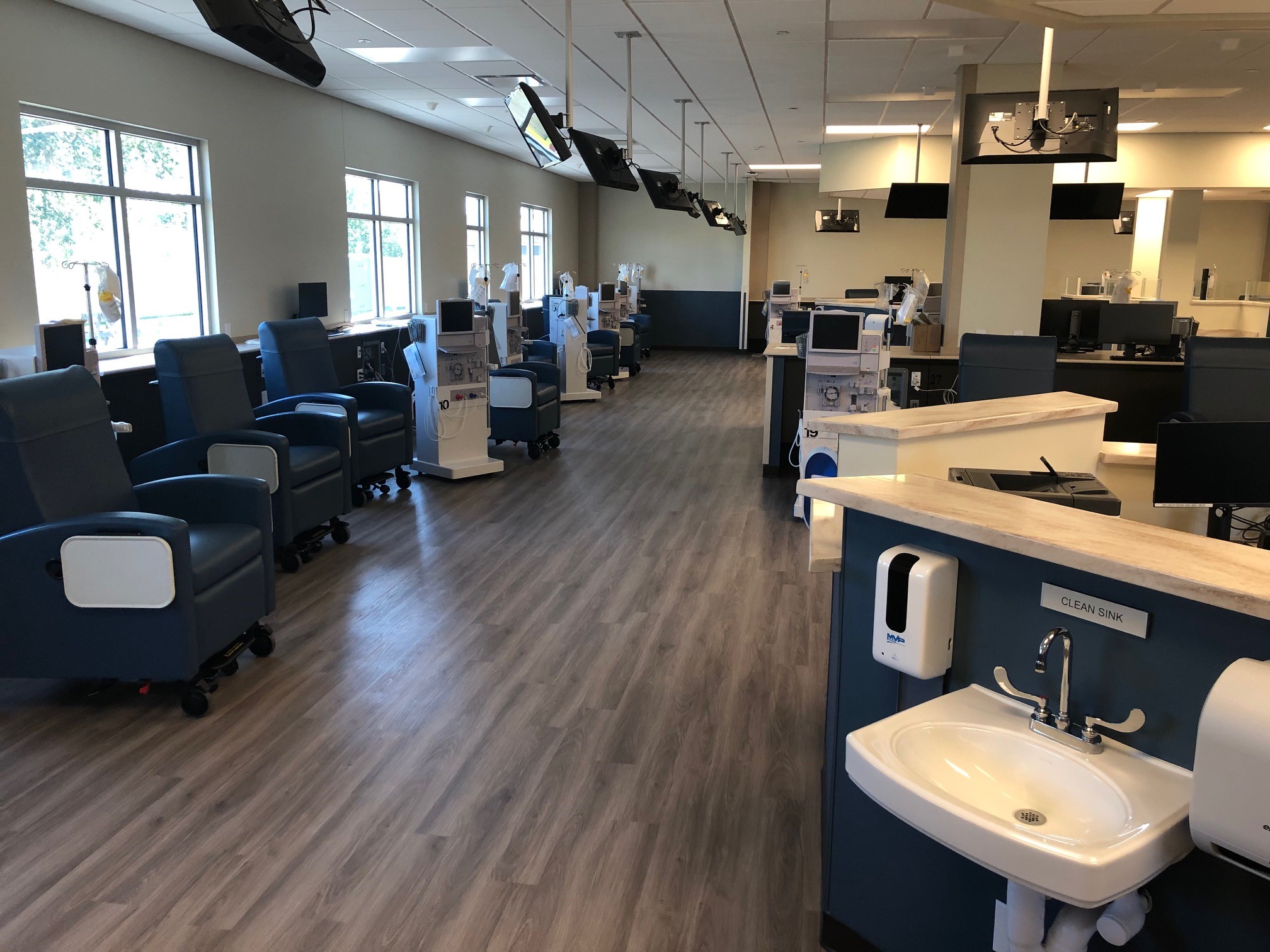 Ochsner and NRC formed Ochsner Kidney Care, which will deliver a holistic approach as part of a new standard of care for people living with kidney disease. The new Ochsner Kidney Care centers, under the direction of the Ochsner Nephrology team, will provide comprehensive kidney care and long-term disease management for improved quality of life.
Stirling Properties and Ochsner Health System have previously worked together on the newly constructed $100+ million Ochsner Medical Complex – High Grove development in Baton Rouge, Ochsner Rehabilitation Hospital in Jefferson, the state-of-the-art Emergency Department and Imaging Center in LaPlace, Louisiana, and Ochsner Northshore Medical Complex (former Louisiana Heart Hospital) in Lacombe, St. Tammany Cancer Center in Covington, and countless other projects across Lousiana.