Today, Ochsner Health System announced its plans to lease the former Louisiana Heart Hospital property in Lacombe, Louisiana. Stirling Properties acquired the 25-acre site earlier this month.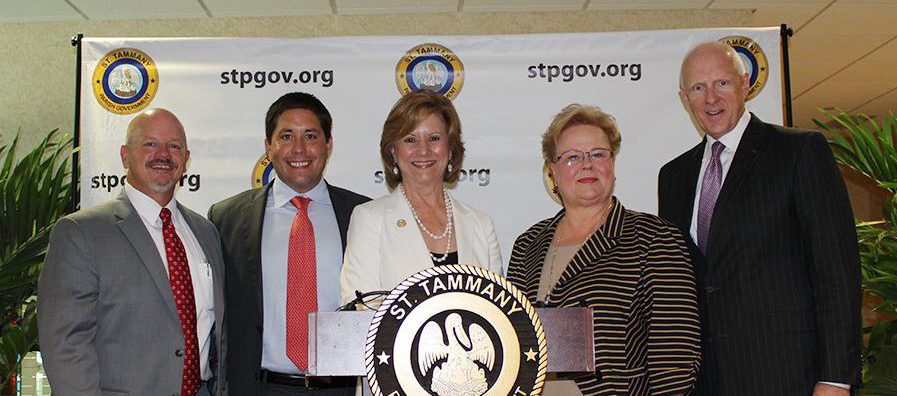 An official ceremony was held with Honorable Pat Brister, St. Tammany Parish President; Warner Thomas, President & CEO of Ochsner Health System; Patti Ellish, CEO of St. Tammany Parish Hospital; Bill Davis, CEO of Slidell Market SMH-Ochsner Partnership; Townsend Underhill, Sr. VP of Development for Stirling Properties; and St. Tammany Parish Council members and dignitaries.
Working together with each of its partners, St. Tammany Parish Hospital and Slidell Memorial Hospital, Ochsner plans to repurpose the building to open a Post-Acute Care Hospital to include long-term acute care, skilled nursing, and inpatient rehabilitation services in one convenient St. Tammany location. This effort will also result in job growth and expanded administrative services in the region by opening a dedicated North Shore Service Center.
"We are excited that this facility will once again be opened and provide much-needed medical services for our residents as well as jobs for our local healthcare workforce," said President Brister. "We appreciate Ochsner's commitment to St. Tammany Parish, and we look forward to another leading-edge healthcare facility, providing high-quality medical care."
Townsend Underhill participated in the announcement to underscore Stirling Properties' focus and commitment to St. Tammany Parish and the entire Gulf South region.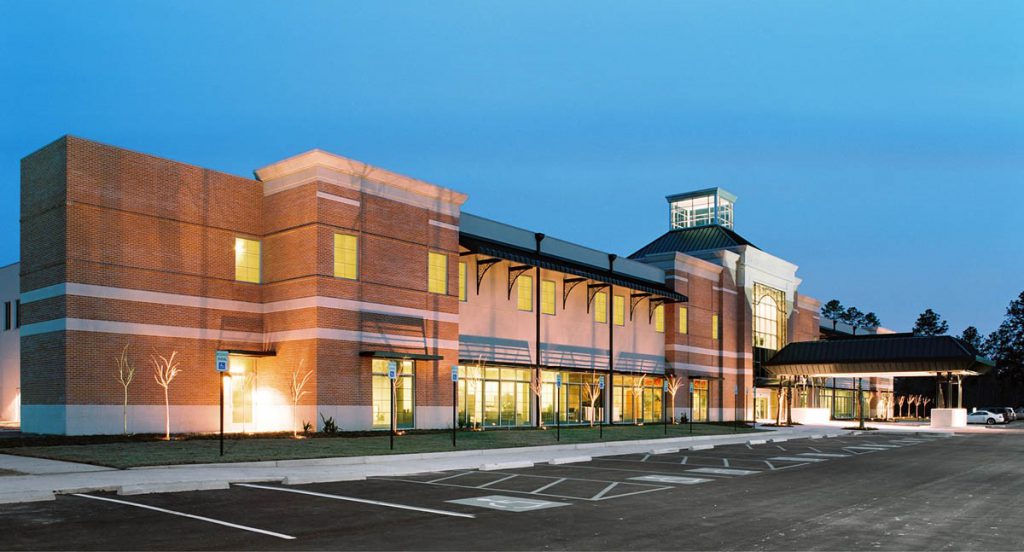 Stirling Properties has invested more than $350 million in St. Tammany and currently owns and operates 4 million square feet of commercial property, with assets throughout the parish—generating significant economic development opportunities, revenue, and job growth for the area and residents. Major projects in the parish include Northpark Corporate Center I & II in Covington, Premier Centre in Mandeville, Stirling Slidell in Slidell, River Chase in Covington, and Fremaux Town Center in Slidell, just to name a few.
In addition to growing its development and brokerage services, Stirling Properties is focused on acquisition and investment projects. The recently closed Louisiana Heart Hospital facility provided the company a chance to invest in a vital property and help to return it to commerce.
"This acquisition also provided us another opportunity to grow and diversify our portfolio as part of Stirling Properties' overall growth strategy into new commercial real estate sectors within our existing footprint," said Underhill. "Need and demand in the medical industry are growing, and so are our service lines to meet these local needs."
Stirling Properties is thankful for its continued partnerships with Ochsner. The two companies have previously worked together on the recently announced $80 million medical clinic and micro hospital at The Grove in Baton Rouge as well as the recently completed and soon to open state-of-the-art Emergency Department and Imaging Center in LaPlace.
Stirling Properties looks forward to announcing future projects in the medical industry—and continuing to serve the commercial real estate needs of the Gulf South region.