Marks 2nd retail tenant leased for new mixed-use development.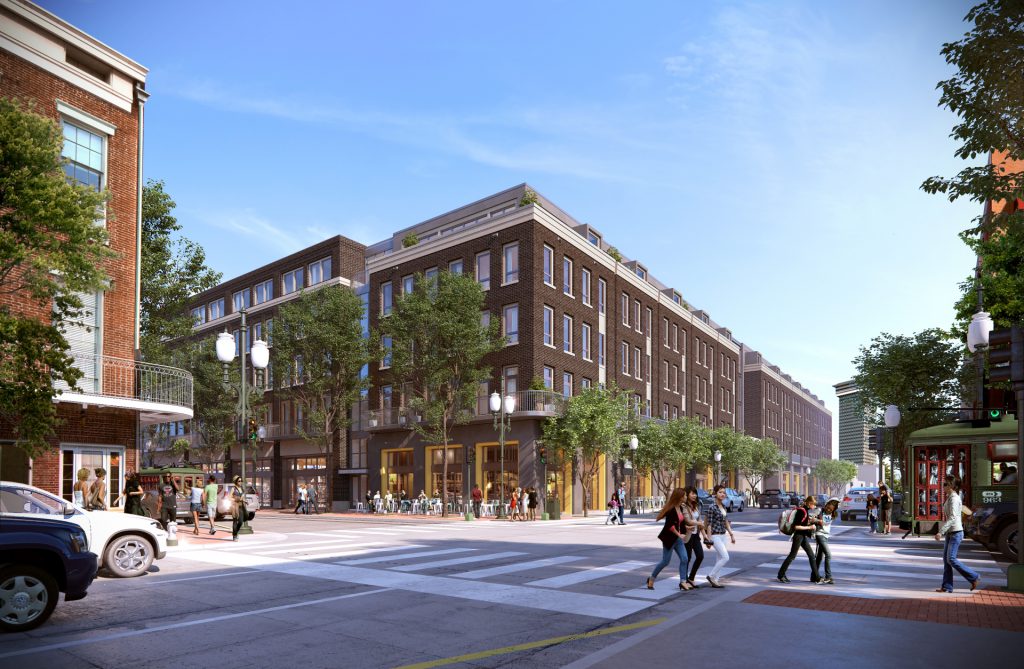 Stirling Properties commercial real estate company is pleased to announce that Bonci Pizzeria is coming to The Julia at Saint Charles, an upcoming mixed-use development in New Orleans' Warehouse District. Bonci will join anchor co-tenant True Food Kitchen in the exciting downtown project.
Rome-based Bonci is a new-to-market international pizza concept by esteemed pizzaiolo Gabriele Bonci. The pizzeria features artisanal pies with daily changing toppings from fresh, locally sourced ingredients on focaccia-style crust cut with scissors. The restaurant will occupy 1,583 square feet of retail space on the Julia Street side of the development. This is the third U.S. location for Bonci, with two restaurants currently operating in the West Loop and Wicker Park neighborhoods of Chicago, IL.
The Julia at Saint Charles will feature over 16,000 square feet of ground floor commercial space including an exciting mix of local, national, and international retail tenants. In addition to the commercial area, the project comprises almost 200 luxury apartments and enclosed parking facility, which will be available to both the residents and public. Construction is underway, and suite delivery is slated for the 4th Quarter of 2018. The development is set to open in the 2nd Quarter of 2019.
Joe Gardner, CCIM and Carly Plotkin, Sales & Leasing Executives with Stirling Properties, are the listing agents for the retail portion of the property, along with Stuart Zall and Gerardo Aguinis with The Zall Company. Len Kareska of LJK Advisors represented Bonci in the lease transaction. The project is being developed by Woodward Interests and Boston's Audubon Capital Partners. Woodward Design + Build is the contractor on the project (and an affiliate of Woodward Interests).
"We are thrilled to welcome Bonci Pizzeria to The Julia at Saint Charles. And we are looking forward to announcing more great retailers to this space very soon," said Plotkin. "Bonci is an exciting new-to-market concept—not only for New Orleans but most of the country. This innovative food concept will be a perfect addition to the eclectic culinary scene in New Orleans and surrounding areas."
For commercial leasing information, contact Joe Gardner, CCIM at jgardner@stirlingprop.com / (504) 620-8140 or Carly Plotkin at cplotkin@stirlingprop.com / (504) 620-8120.