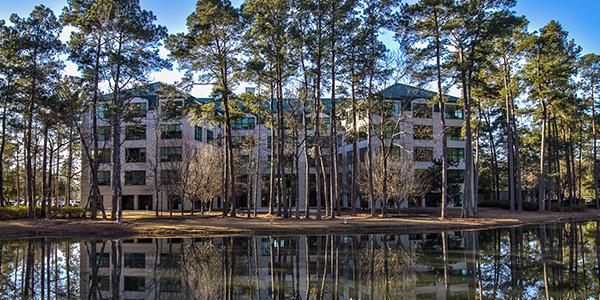 Stirling Properties commercial real estate company is expanding its depth of services in the Gulf South region through the formation of an Investment Advisors Division. The company's acquisition, disposition, and investment sales efforts will be consolidated under one departmental umbrella.
Marty Mayer, President & CEO of Stirling Properties, said, "Evolution in the commercial real estate industry is creating rapid change, increasing the need for professional real estate advice and guidance for investors and property owners. Deepening our services through the formation of an Investment Advisors Division will help us to better elevate, promote, and brand the capabilities of Stirling Properties in this arena."
Stirling Properties' Investment Advisors Division will be led by Beezie Landry, Vice President of Investment Advisors. Landry began his career at Stirling Properties more than 17 years ago. Over the last few years, he has been responsible for the acquisition and disposition of nearly $500 million of investment assets in Louisiana and Mississippi, focusing on single and multi-tenant retail and medical office. He has represented a wide range of client types including private and institutional investors and has completed transactions with REITs such as Weingarten Realty Investors, General Growth, VEREIT, Realty Income, and AEI Funds.
Stirling Properties' Investment Advisors also welcomes seasoned professional Chad Rigby, CCIM, as Managing Director-Multifamily Sales. Previously, Rigby worked with Stream Realty, ARA Newmark, and most recently, with Rigby Advisors where he was responsible for all aspects of multifamily investment sales from transaction management, valuation, market analysis, and underwriting, to client development throughout Louisiana and Mississippi. He has transacted over $500 million, totaling approximately 7,000 units. Rigby holds a B.S. in International Trade and Finance from Louisiana State University and is a licensed real estate associate broker in Louisiana and Mississippi.
In addition, three other Stirling Properties' agents will become part of Stirling Properties' Investment Advisors. Jeff Barnes, CCIM, has been named Senior Investment Advisor, and will work from the company's Mobile office; Saban Sellers has been named Investment Advisor-Multifamily, and will work from the New Orleans office; and Griffin Lennox will serve as Investment Advisor and Analyst, working from the Northpark office in Covington.
"Our vision for Stirling Properties' Investment Advisors is to build one cohesive team with specific expertise across all property types that will add tremendous value for our clients," said Landry. "I am proud to say that we have assembled a fully integrated team consisting of advisors, analysts, and marketing specialists with unsurpassed local market knowledge and a proven track record of results."
"I am incredibly excited to join the team at Stirling Properties and work with them to build a new and robust Investment Advisors Division. My background in multifamily investments will help to benefit a diverse range of clients," said Rigby.