Saban Sellers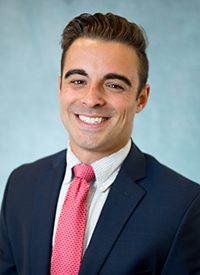 Investment Advisor-Multifamily
(504) 523-4481
601 Poydras Street, Suite 2755 New Orleans, Louisiana 70130
Saban Sellers serves as a Sales and Leasing Executive of the Commercial Brokerage Division of Stirling Properties in New Orleans, Louisiana. While serving as Sales and Leasing Executive, Saban has gained a broad knowledge in a variety of commercial real estate sectors. However, his primary focus is in retail sales and leasing in both tenant and landlord representation in the state of Louisiana.
Prior to joining Stirling Properties in 2016, Mr. Sellers began his career in commercial real estate working for NAI Latter & Blum out of Baton Rouge, Louisiana.
He is a graduate of Louisiana State University's E.J. Ourso College of Business with a Bachelor of Science in Finance. During his college tenure, Saban competed in the 2015 Global Argus Software University Challenge and was a member of the Louisiana State University lacrosse team where he held a leadership position on the team's Board of Directors as Treasurer.
Mr. Sellers is an active member of the International Council of Shopping Centers (ICSC), the Retail Brokers Network, (RBN), and the New Orleans Metropolitan Association of Realtors-Commercial Investment Division. When Saban is not in the office, he also holds a position as Offensive Coordinator/Assistant Coach for the Jesuit High School varsity lacrosse program in New Orleans, Louisiana.