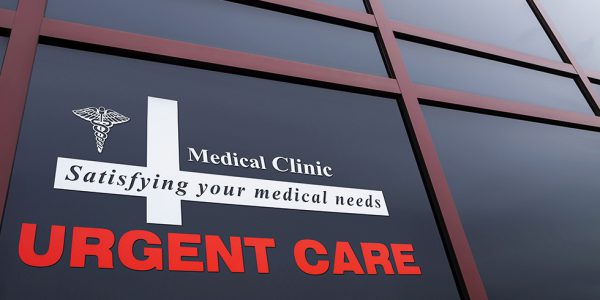 It's no secret that the retail real estate environment is evolving at lightning speed. E-commerce and technology are driving much of that transformation, as well as the shift in consumer shopping behaviors.
You've heard me talk of today's 'high-maintenance' consumer. Their expectations have changed. They want convenience, they want choices, and they want it now. Those same consumer demands are also driving a shift in the outlook and strategies for the healthcare industry.
New healthcare laws have significantly increased the number of consumers seeking medical care. Combined with advances in technology, it's created a type of healthcare marketplace, where consumers are now able to shop for providers and compare costs and services across multiple channels. Patients have morphed into customers.
In commercial real estate, there is substantial growth in the integration of healthcare in the retail setting, and on the flip side, retail is emerging in the medical space. Clinics providing same-day urgent care, primary care, specialty care, and wellness services have boomed over the last few years. More recently, we are seeing the healthcare services provided in retail environments expanding beyond your typical medical office buildings. Healthcare providers need many of the same components as retailers do, and having various locations increases the entry portals into their respective healthcare networks.
Very similar to the last mile in retail, the entire healthcare delivery system is changing. It's all about getting the product to the consumer in the shortest amount of time possible. That means connecting with them closer to where they live, in their own neighborhoods and communities. Speed, convenience, and cost efficiency are at the core of this integration.
Retail environments offer high visibility with easy access and ample parking. Customers want a one-stop shop for all of their daily needs. They want to get their groceries, buy new shoes, and visit a physician all in convenient locations.
Another attractive quality for the retail location is surrounding amenities such as restaurants and entertainment options. Patients can eat lunch, go to a movie theatre, or shop in between medical appointments or while waiting on test results. Surrounding hotels provide convenience for extended medical care needs of visiting patients and their families.
Cost efficiency is also a major factor in shifting healthcare services away from traditional hospitals and acute care settings. Smaller facilities are easier to maintain and cost less to operate. Segregating various outpatient medical services into specialized clinics can also provide customers with higher-quality, focused care—while freeing up more expensive hospital beds for extensive inpatient care.
Technological advancements—e-commerce (or should I say e-healthcare?)—are disrupting healthcare in much the same way as retail. We are seeing the rise of innovative digital medical services such as virtual doctor visits, robotics, and simulated wellness plans. Customers are now researching doctors and reading online reviews. They are price shopping providers and services. They want to order prescriptions and supplies and schedule medical appointments right from their mobile devices.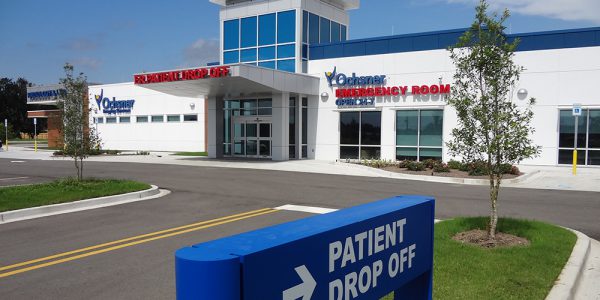 At Stirling Properties, we are adapting to this changing environment. As the demand for new healthcare services increases, so are our service lines to meet those local needs. As part of our company's strategic growth plan, we are expanding into new real estate sectors where we have a translatable skillset that can add value—specifically one of those is healthcare—and diversifying our commercial portfolio.
"The types of uses coming out of the major regional hospitals is expanding beyond what we have seen in the past. Emergency departments and imaging services, maternity and phlebotomy, long-term and short-term acute care, outpatient acute care surgery, and behavioral health facilities are all emerging outside of the typical hospital setting," said Townsend Underhill, Senior Vice President of Development for Stirling Properties.
"With this shift from inpatient to more outpatient services, there is a demand for new development to meet healthcare facility designs and product offerings, like the micro-hospital concept—a hybrid of urgent care centers and traditional hospitals. They provide more specialized services with specialized doctors in a more convenient footprint."
Late last year, Stirling Properties announced the development of a new mixed-use medical facility in LaPlace, Louisiana. Phase I of this development included a lease to Ochsner Medical Complex-River Parishes for a roughly 20,000-square-foot freestanding Emergency Room & Imaging Services clinic. The micro-hospital concept opened to the public last week. The adjoining property is available for additional commercial development.
Earlier this year, we announced the acquisition and redevelopment of the shuttered Louisiana Heart Hospital property in Lacombe, Louisiana, and the subsequent lease to Ochsner. With its local partners, St. Tammany Parish Hospital and Slidell Memorial Hospital, the company plans to redevelop and repurpose the building to open a Post-Acute Care Hospital including long-term acute care, skilled nursing, and inpatient rehabilitation services in one central location.
We've also recently announced the development of a new medical facility at The Grove in Baton Rouge, Louisiana, planned near the Mall of Louisiana fronting Interstate 10. The project includes a five-story medical office building and an ambulatory surgery center amongst other uses that in total equals 260,000 square feet. Anticipated completion is scheduled for early 2019.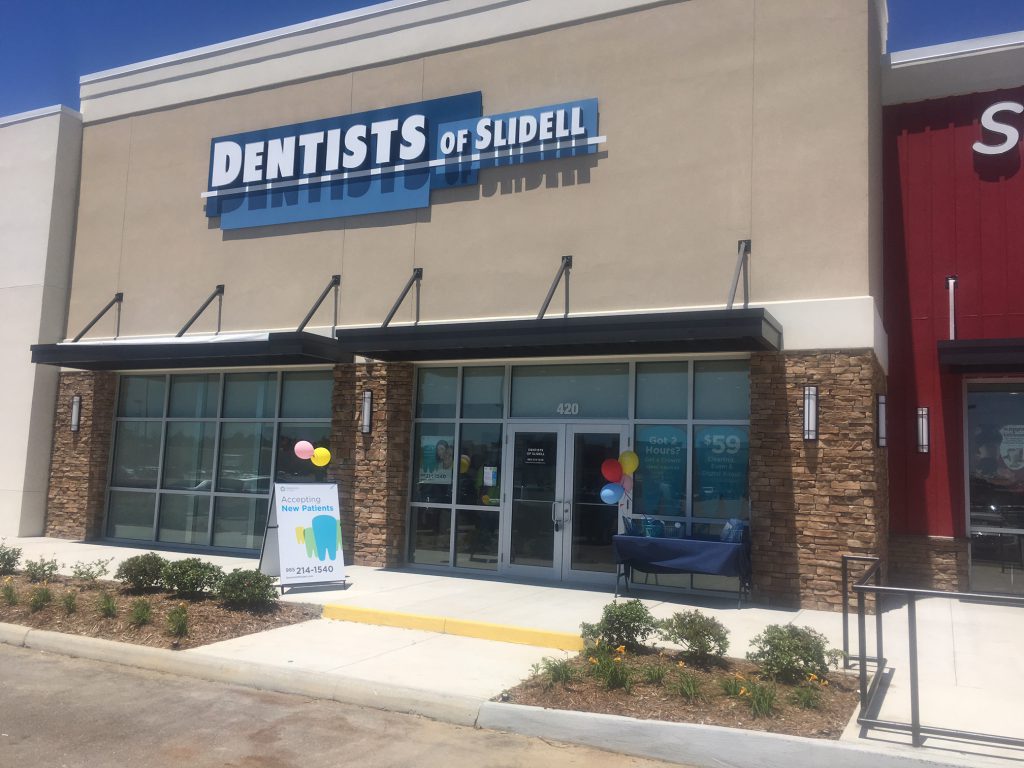 In addition to these development and acquisition opportunities, our brokerage and asset management teams are also adapting to the emergence of healthcare in the retail environment. Many of our agents are already leasing local retail space for medical office uses such as dental clinics, physical therapy, eye clinics, and dermatologists. These healthcare providers in some cases are even helping to fill vacant space left by shuttered retailers. Because of this increased diversity of tenants and needs, more and more property owners are outsourcing their asset and property management services to companies that can effectively maintain and operate them.
Stirling Properties handles the management and leasing of Lakeview Medical Office Building, a 5-story, 75,000-square-foot, class-A office building located in Mandeville, Louisiana. The office is attached to Lakeview Regional Medical Center, one of St. Tammany Parish's major hospitals, providing an opportunity to bring in various medical tenants that cater to and support the healthcare industry and its patients—a built-in customer base.
As the delivery method of healthcare continues to evolve, so should commercial real estate companies. Those of us in real estate can (and should) use the valuable lessons that we have learned through retail to help us adapt and respond to the needs of medical service providers. When retail and healthcare intersect, many opportunities emerge.
Marty