Stirling Properties Delivers Quality Development &
Retailers to St. Tammany Parish
Welcomes Northshore's 1st Whole Foods Market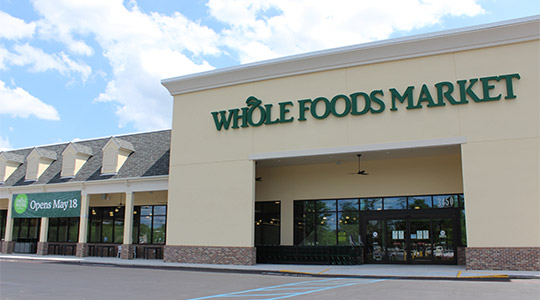 Stirling Properties commercial real estate company welcomes the Northshore's first Whole Foods Market to Premier Centre, a Stirling Properties development. A formal grand opening ceremony and bread breaking was held today with Honorable Pat Brister, St. Tammany Parish President; Honorable Don Villere, Mandeville Mayor; Rick Findlay, Whole Foods Market Global executive coordinator of grocery; Nona Griesman, Whole Foods Market Southwest Region executive vice president of operations; and Marty Mayer, Stirling Properties President & CEO.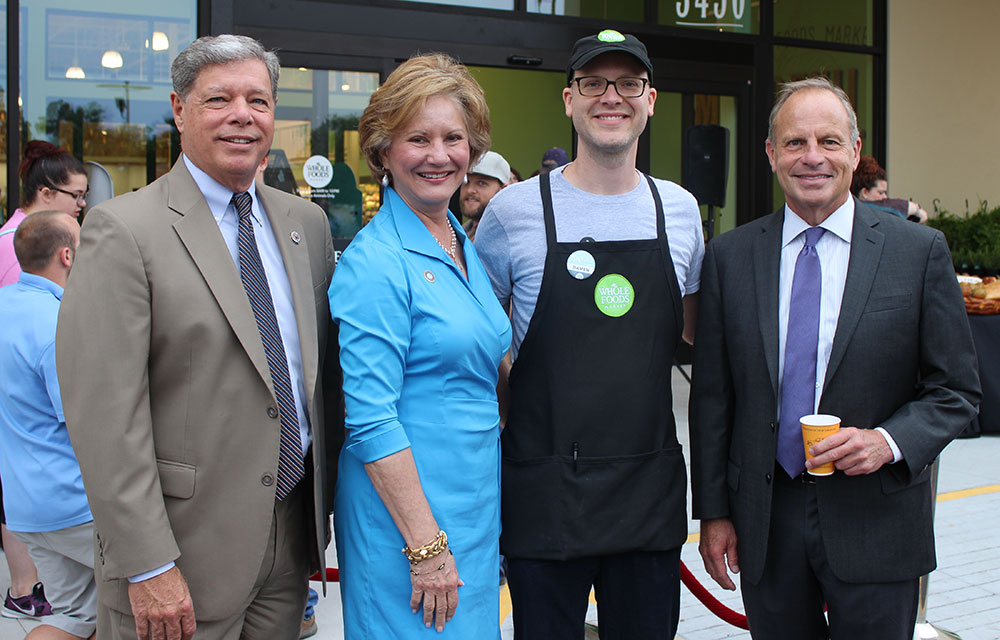 Stirling Properties continues to deliver quality development and retailers to St. Tammany Parish and South Louisiana. Mandeville's highly anticipated Whole Foods Market will offer customers a large selection of natural and organic products with features tailored to the local Louisiana community. The high-end grocer is a welcome addition to Premier Centre and will be a regional draw for the City of Mandeville, and a foodie destination for the Northshore community. The store will employ approximately 100-120 team members.
"The Mandeville community and Premier Centre tenants have long awaited the opening of Whole Foods Market, and Stirling Properties is proud to be a part of the celebration! Over a year of cooperative efforts—by the City, Whole Foods Market, the Landlord and Stirling Properties—is finally coming to fruition," said Donna Taylor, Stirling Properties Sr. Vice President, Asset Management & New Business. "New businesses, such as Whole Foods Market, are such important contributors to our economic growth and quality of life here on the Northshore."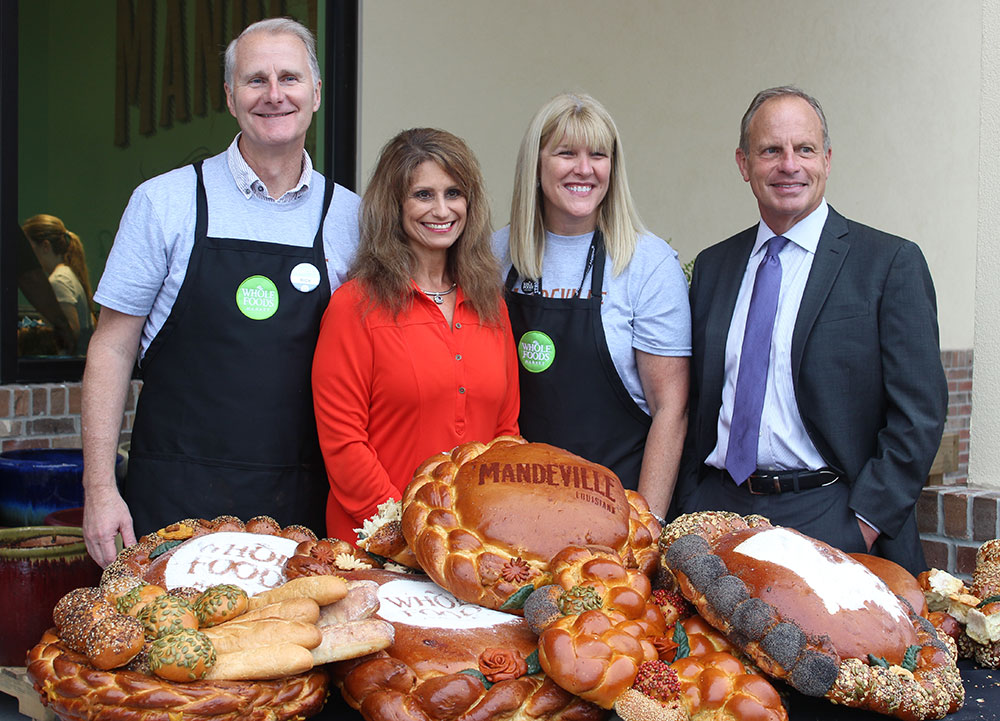 Stirling Properties was instrumental in bringing large-scale retailers—such as Whole Foods Market and Forever 21 Red—to the area, and has been at the forefront of commercial real estate investment, management and development in St. Tammany Parish and surrounding areas of South Louisiana. Premier Centre continues to be a leading regional shopping and restaurant destination, as well as a vital economic contributor to the area.
"We are confident in the future and prosperity of the Northshore. Premier Centre is positioned in an excellent location that is experiencing tremendous growth and attracting new retailers. St. Tammany Parish continues to be one of our most important areas for commercial real estate growth and economic opportunities, and Stirling Properties is proud to call the area home to our Corporate Office," said Marty Mayer, Stirling Properties President & CEO.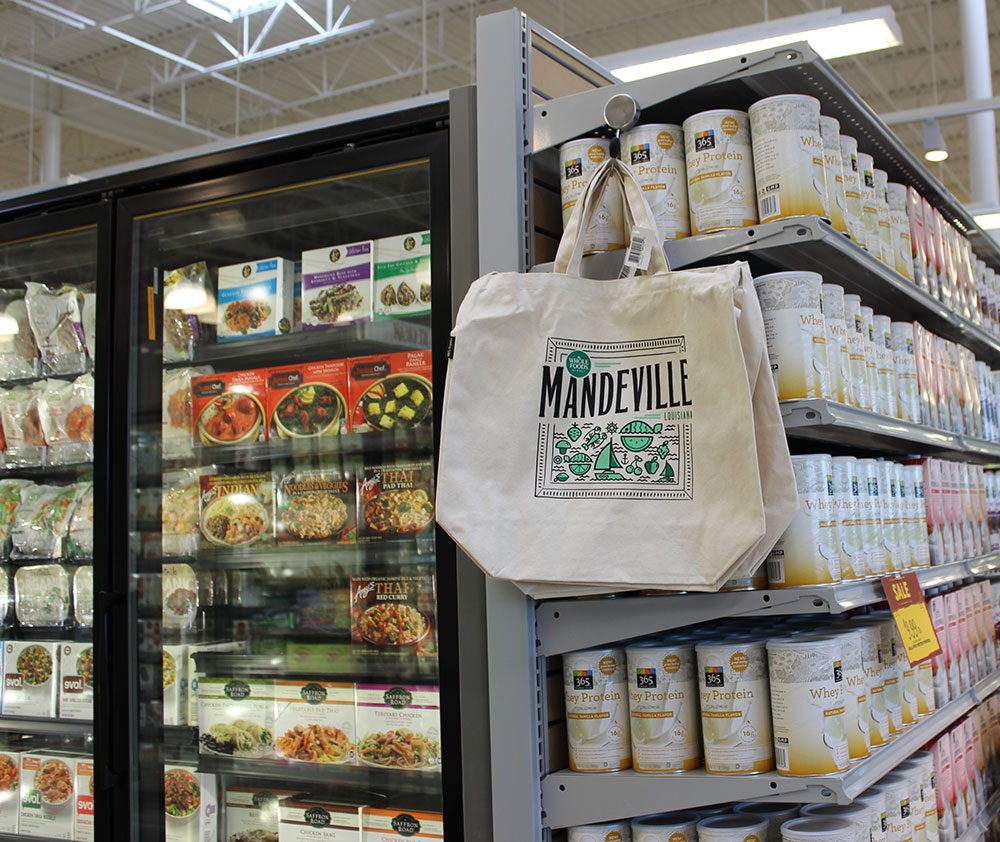 Whole Foods Market has completed the re-tenanting of the former Albertson's grocery and will occupy 40,000 of the 60,000 square feet. The popular retailer Forever 21 Red occupied the balance of the space next door late last year, and already is a top producer in the chain.
Other tenants, Rack Room Shoes and TJ Maxx recently remodeled their stores, even further solidifying Premier Centre as a top retail destination for the area and marks a re-celebration for the center, just in time for summer festivities followed by Back to School shopping.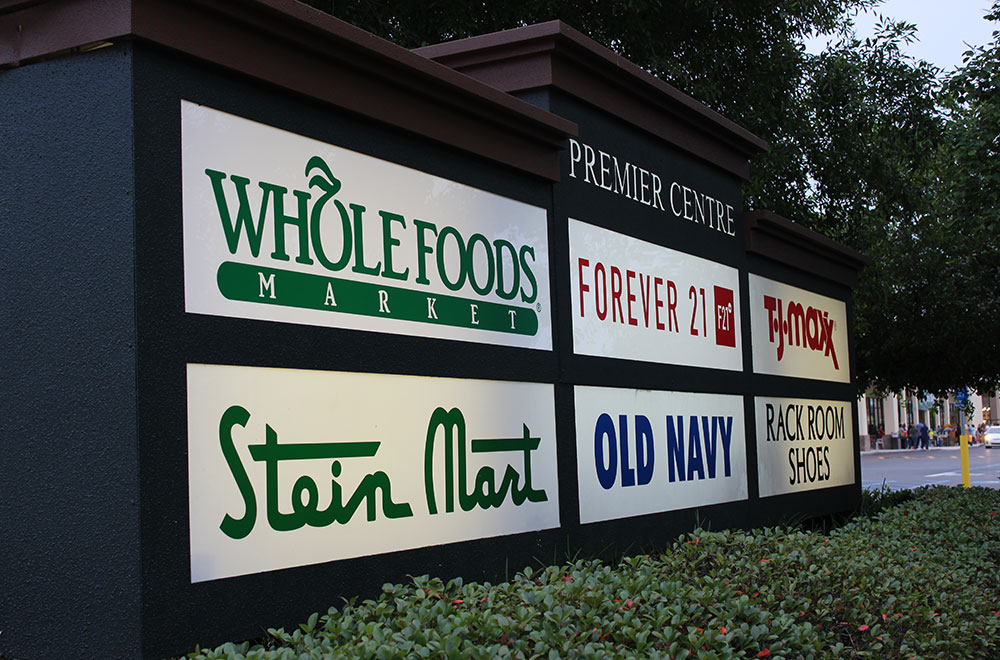 Premier Centre is approximately 273,000 square feet and is located at the corner of US Hwy 190 & N. Causeway Blvd. in Mandeville on the Northshore of Lake Pontchartrain in St. Tammany Parish, Louisiana. This center is ideally situated in the heart of the community, an area that has seen incredible growth and higher than average incomes.  Premier Centre has maintained 100% occupancy since opening and the sales per square foot are well above average for the national tenants in the center. Stirling Properties developed Phase I of Premier Centre in 1999, and Phase II in 2000, and currently holds the managing and leasing contract.
Tenants include Whole Foods Market, Forever 21 Red, Stein Mart, Bed Bath & Beyond, T.J.Maxx, Barnes & Noble, Old Navy, Gap/Gap Kids, Rack Room Shoes, Banana Republic, American Eagle Outfitters, Hallmark, LOFT, Victoria's Secret, Aéropostale, Buckle, Apricot Lane, H.W. Rosenblum, Earthsavers, Bath & Body Works, Motherhood Maternity, Chase, Chili's Grill & Bar, Romano's Macaroni Grill, la Madeleine and Pinkberry. Tesla electric car charging stations are also available in the parking lot.
Stirling Properties has developed more than 3.7 million square feet totaling $465 million since 2010, almost exclusively in Louisiana. Other Stirling Properties developments in St. Tammany Parish include Fremaux Town Center (Slidell), Stirling Slidell, The Crossing (Slidell), River Chase (Covington) and Northpark Corporate Center (Covington), just to name a few.
For leasing information, contact Rhonda Sharkawy at (504) 620-8145 or rsharkawy@stirlingprop.com.