Rhonda Sharkawy, MS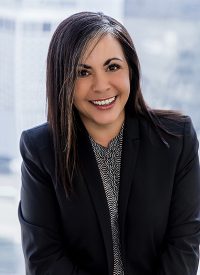 Senior Retail Leasing and Development Advisor
(504) 620-8145
601 Poydras Street, Suite 2755 New Orleans, Louisiana 70130
Rhonda Sharkawy joined the Stirling Properties team in 1998 as Development Director, where she was involved in retail ground-up developments and redevelopments. In 2002, she transitioned to the Commercial Brokerage Division as Senior Retail Leasing & Development Executive. For over twenty years, she has worked on new retail developments, redevelopments, and leasing existing shopping centers. In addition, she represents over a dozen national retailers throughout Louisiana.
After completing a bachelor's degree at Loyola University in New Orleans, Sharkawy earned a master's degree in Land & Real Estate Development, as well as a master's degree in Construction Science from Texas A&M University.
Rhonda is active in ICSC (International Council of Shopping Centers), CREW (Commercial Real Estate Women), Loyola University's Board of Trustees, Leukemia Lymphoma Society, Krewe of Muses, Krewe of Tucks, and leads the New Orleans office efforts in the American Cancer Walk for Breast Cancer.
Her past board involvement includes: Dress for Success, Loyola University Alumni Board, Big Brothers Big Sisters, Young Leadership Council, Commercial Investment Division, and Krewe of Muses. Past/Current Committees include: Covenant House Executive Sleep Out, Saks Fifth Avenue Key to the Cure, Junior Achievement Entrepreneur 100, New Orleans Contemporary Arts Center Sweet Arts Ball.
For 5 consecutive years, Sharkawy has received the Waguespack Award given by the Realtor's Commercial Investment Division for achieving the highest volume in the industry of sales and leases in the marketplace for the year. She is the first agent in Stirling Properties' history to receive the award and one of only a handful of women to achieve this honor since it was created back in 1964.
In 2015-2017, Rhonda was inducted into the New Orleans Association of Realtors Commercial Hall of Fame for the Waguespack Award. She is the first woman to receive this prestigious honor.

Commercial Real Estate Honors and Awards
National Association of Realtors (NAR), Commercial Real Estate Division (CID)
Hall of Fame: 2015-2017
Poche Waguespack Award: 2009– 2014
Top Overall Retail Lease: 2004 – 2007, 2010, 2011, 2013
Top Overall Retail Sales: 2008
Top Overall Retail Producer: 2001 – 2014 & 2018-2019
Most Transactions: 2011 – 2014
Nationwide Commercial Award (NAR): 2011 – 2019
Stirling Properties
Top Commercial Producer: 2003-2006, 2008-2013, 2015-2019
Most Commercial Transactions: 2003-2019
CoStar
Power Broker, Top Broker Award: 2015-2018-2019
Community Honors and Awards
New Orleans City Business
Excellence in Real Estate - 2018
Ones to Watch, Top Private Companies: 2016
Power Generation: 2003
Given to young innovative achievers whose success in business & organizations set the pace for the future of our region.