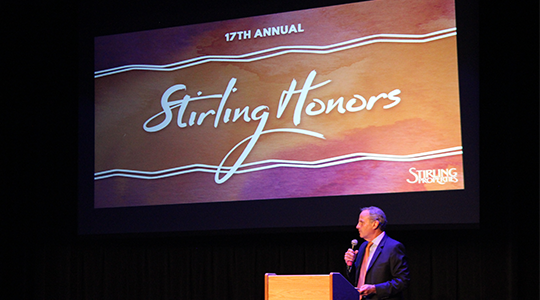 Stirling Properties commercial real estate company recently celebrated its 17th Annual Stirling Honors to recognize the successes and accomplishments of the Stirling Team over the past year. The Stirling Honors luncheon was held at the beautiful Civic Theatre in New Orleans. A Commercial Celebration Dinner was also held to honor Commercial Agents and to grant Commercial Production Awards at the Hotel Monteleone in New Orleans.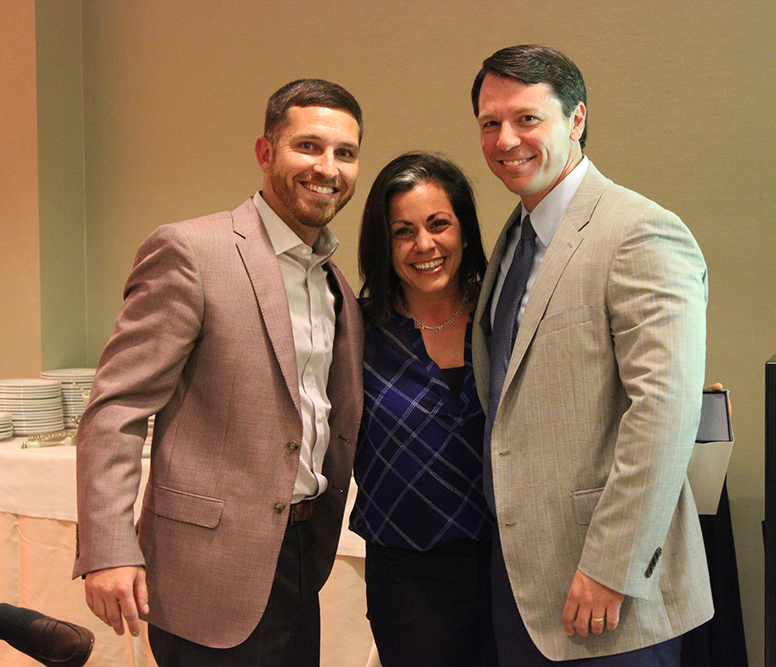 Although fierce weather conditions engulfed the area, Stirling employees were treated to a day of fellowship, food and festivities. A flash-mob dance troupe from Dancing Grounds kicked off the morning with high-energy and excitement. Sonny Lee, Founder and President of Son of a Saint nonprofit organization, delivered the keynote speech and renowned New Orleans musicians, Tanya & Dorise, closed out the event. Marty Mayer, Stirling Properties President & CEO, served as the event host and emcee, and discussed the importance of seizing opportunities within the industry. OPPORTUNITY remained the overarching theme of the day, inspired by the famous quote from basketball coaching legend, John Wooden: "When opportunity comes, it's too late to prepare."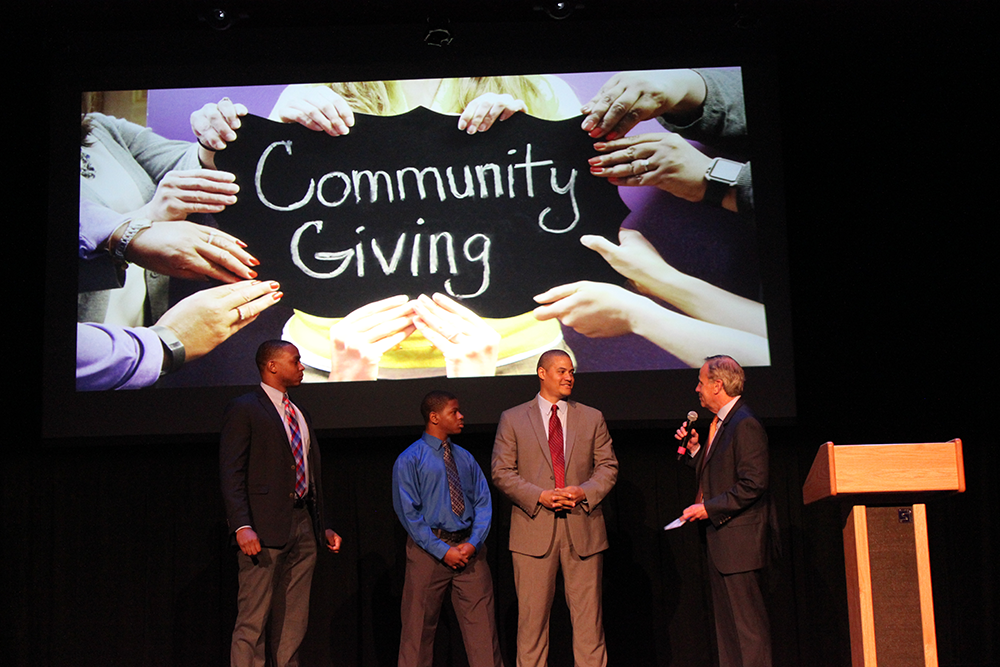 Commercial Award recipients received recognition for Bronze, Silver, Platinum, Diamond and Ruby production levels based on individual Adjusted Gross Commission figures for 2015. Special recognition was given to Rhonda Sharkawy, Senior Retail Leasing and Development Executive in New Orleans, for being the Top Commercial Agent in 2015!
COMMERCIAL DIVISION AWARDS
Ruby Award 2015:
Emerald Award 2015:
Diamond Award 2015:
Platinum Award 2015:
Gold Award 2015:
Silver Award 2015:
Bronze Award 2015:
Also recognized were employees and agents who achieved special anniversaries with the company. Service Awards were given to 5, 10, 15 and 20-year milestones.
SERVICE AWARDS
5 Years of Service Ed Moore – Covington, LA Office Ryan Murphy – Covington, LA Office John Reynolds – Covington, LA Office Mike Washburn – Covington, LA Office Jimmy Gomez – New Orleans, LA Office Gregory Gautreaux – New Orleans, LA Office Nancy Rome – New Orleans, LA Office Joseph Kimble – New Orleans, LA Office Solomon Lewis – New Orleans, LA Office 10 Years of Service Marcia McGarrity – Covington, LA Office Laura Wallace – Covington, LA Office Dick Cyr – Covington, LA Office 15 Years of Service Lynn Blanchard – Baton Rouge, LA Office Tina Crouchet – Covington, LA Office Chris Abadie – Covington, LA Office Elizabeth Schmelling – Covington, LA Office Beezie Landry – Covington, LA Office Nancy Stallings Dischler – Covington, LA Office 20 Years of Service Lee de la Houssaye – Covington, LA Office