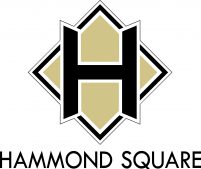 Stirling Properties announces the arrival of Buff City Soap, Crumbl Cookies, and Marble Slab Creamery at Hammond Square shopping center.
Buff City Soap specializes in plant-based soaps, handmade daily in each shop's "Soap Makery". They produce customizable bath bombs, laundry soaps, shaving bars, beard oils, body butters, handsoaps, and more. Buff City Soap was founded in 2013 and now has more than 200 stores across 31 states. Buff City Soap is planning to open in the 4th Quarter of 2022 at Hammond Square.
Crumbl Cookies got its start in Utah in 2017 and has expanded to over 600 locations nationwide, making it the fastest-growing cookie company in the nation. A rotating menu of flavors are announced every week with their award-winning milk chocolate chip cookie always available. Crumbl Cookies will open its doors at Hammond Square 1st Quarter of 2023.
Founded in Houston, Texas in 1983, Marble Slab Creamery was the first ice cream treatery to use a frozen granite slab to blend mix-in toppings into its ice cream. Stores use locally-sourced cream and freshly-baked waffle cones to create a one-of-a-kind frozen dessert on demand. There are more than 1,100 stores worldwide with most locations concentrated in the southeastern US. The Marble Slab Creamery has recently signed a lease at Hammond Square but has not yet announced an opening date.
"Stirling Properties is excited to welcome these first-class retailers to Hammond Square. They are both new to the Hammond market, and we are confident they will be extremely well-received by the surrounding Tangipahoa community. They complement our existing tenant mix perfectly—even further positioning Hammond Square as a leading shopping destination in the region. In addition, our leasing team is still working to secure additional retailers and restaurant options that we hope to be able to announce very soon," said Grady Brame, Executive Vice President with Stirling Properties.
Rhonda Sharkawy, Senior Retail Leasing & Development Advisor with Stirling Properties, handled the lease transactions on behalf of the landlord.
Hammond Square is Tangipahoa Parish's premier shopping destination, located on approximately 100 acres at the northwest corner of Interstate 12 and US Highway 51 Business (SW Railroad Avenue) in Hammond, Louisiana. It is the 2nd largest open-air center in Louisiana encompassing over 902,000 square-feet of more than 40 national and local retailers, shops, and restaurants, including Dillard's, Target, The Home Depot, JCPenney, Academy Sports+Outdoors and AMC Theatres. Stirling Properties redeveloped Hammond Square and currently manages and leases the center.
For more information on Hammond Square, visit www.hammondsquare.com or facebook.com/hammondsquare. For leasing and sales information, contact Rhonda Sharkawy at (504) 620-8145 or rsharkawy@stirlingprop.com.