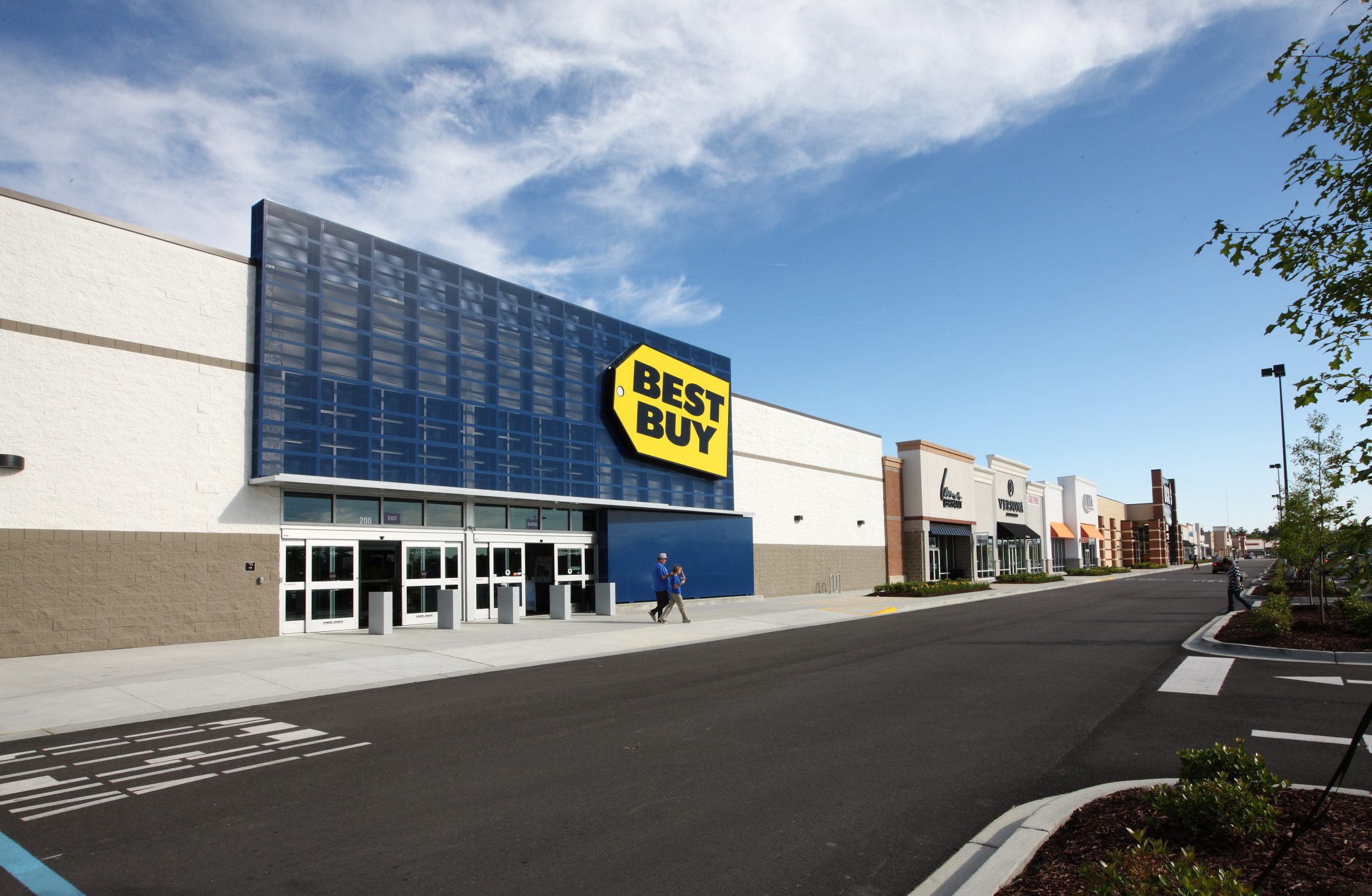 ICSC Las Vegas returned this spring—with a new format and brand—after a three-year hiatus due to the COVID-19 pandemic. Attendees and exhibitors rebounded, with higher than anticipated crowds; reported attendance was over 22,000.
Optimism was abuzz, and the pure excitement of being back to in-person events. However, uncertainty still lingered on the minds of many due to ongoing pandemic effects and economic and social unrest. We caught up with a few Stirling Properties team members who made the show to get insight into what's happening in the retail industry.
Sky-rocketing construction costs vs. rents: One of the most significant issues we're facing is the cost of deals for the landlord vs. what retailers are willing to pay for the space. "Retailers are expanding, but high labor and material costs remain challenging. Retailers are unwilling to pay more rent than they have historically; however, their box costs 50%+ more to build," said Darryl Bonner, Senior Advisor. Right now, in many cases, rents don't justify the cost of construction to make deals work. The imbalance is causing frustration on both sides and a pause in dealmaking. Still, many industry professionals believe this will work itself out with further correction of supply chain issues and compromises in building requirements/needs from retailers.
Inflation: The increased cost of goods and services undoubtedly affects how and what consumers buy. But so far, overall retail sales have not slowed much, coming off record sales numbers in 2021. As the pandemic began to wane and government subsidies trickled in, we saw a massive sales spike—what some call 'revenge spending.' But will this continue long term, with gas and grocery prices steadily ticking up?
People are still spending; they're just spending differently. According to Rhonda Sharkawy, Senior Retail Leasing & Development Advisor, "There was so much movement around the pandemic; I think we are still seeing the settling effect. I believe sales reports will soften within the next year, and we will see where and how consumers are spending," said Sharkawy.
Most retail brands remain optimistic. Even though their profits are eroded because of increased costs, they remain bullish on top-line revenue growth. Many believe this is a short-term economic issue that should not incite knee-jerk reactions. Chris Abadie, VP and Manager of Commercial Brokerage, noted, "Despite concerns about inflation and rising interest rates, risk tolerance seems higher than before."
Retail shifts: Consumer demands have evolved over the last couple of years. But one thing holds—consumers want it all, and they want it now. As a result, convenience, speed, and multiple buy-and-collect options are paramount to the success of today's retailers.
"The overall sentiment is that retailers are confident; they are stronger than ever, and they are investing in brick-and-mortar stores. Although consumers want options, they still want a physical store where they can see and touch the product and enjoy social interaction. Online sales are surging, but for many retailers, ecommerce is serving as another touch point or means for increasing store sales," said Sharkawy. Moving forward, retailers will continue to invest in the shopping experience. We expect more experimentation with store layouts, formats, and product inventory.
The function of the retail center itself is also shifting. Bonner noted, "Most retail deals are now a mix of uses, with retail usually the second or third tier. Multifamily has become the new retail anchor, with medical not far behind." In addition, we're seeing more nontraditional tenants and service concepts filling shopping centers.
Technology: "Technology is finally having its moment in our industry," said Abadie. For years, retailers have been pumping money into technology, targeting their customers and their specific wants and needs. Now, the commercial real estate industry can too.
From a retail/asset management perspective, technology integration helps with staffing, inventory, purchasing, and fulfillment. It is also emerging in building systems, using big data to help with environmental, social, and governance (ESG) efforts, and lowering the carbon footprint of commercial real estate.
Promising tech companies such as Placer.ai, Crexi, and Buildout are becoming industry standards. As CRE practitioners, new technology is helping us analyze the health of retailers and shopping centers. It's also assisting us to better understand a store's value through foot traffic vs. online sales vs. physical sales and how people are utilizing the store. However, the real game-changer is emerging tech that can use data and algorithms to identify new locations and market gaps and even project retail sales for future retailers. Emerging technologies will continue to develop and have drastic impacts on our industry moving forward.
Numerous headwinds affect consumer sentiment and spending, but it's still a glass-half-full outlook. Those retailers that were successful and survived COVID are bullish on the future. The overall attitude coming out of ICSC Las Vegas this year was our industry has faced insurmountable challenges, and we are now better prepared to handle more adversity—so, how do we move forward? We're all looking forward to continued momentum and more face-to-face interactions.