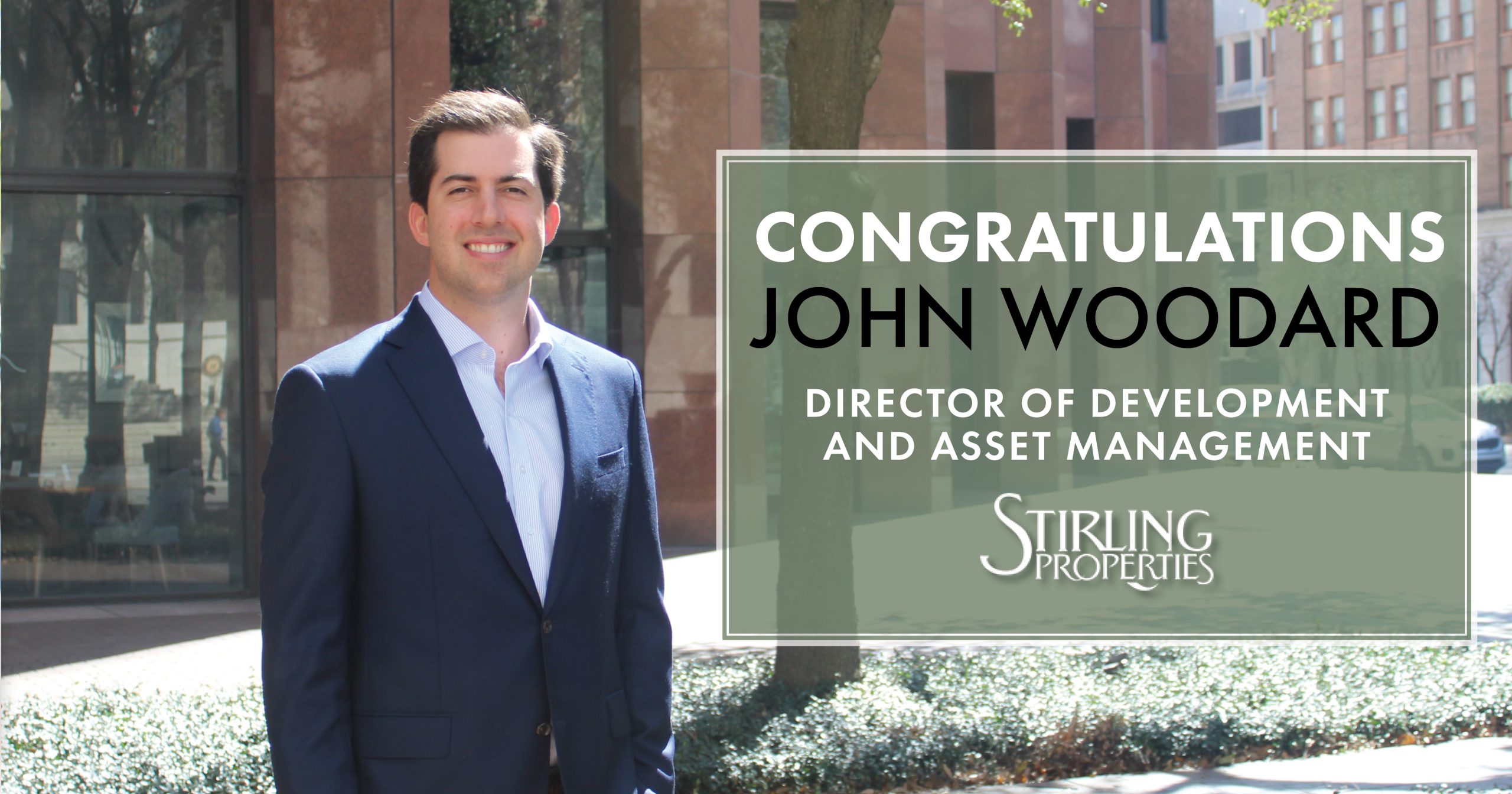 Stirling Properties announces that John Woodard has been promoted to Director of Development and Asset Management.
In his previous role as Development Manager, John led several notable company projects, including the development of the Ochsner Kidney Care facilities in Jefferson, Metairie, Algiers, and Marrero and ongoing single-family build-to-rent projects in Prairieville, Covington, and Jackson, MS. Over the past year, John has also been involved with the asset management of over 1,000,000 square feet of retail, medical, and multifamily properties in Stirling Properties' portfolio.
In addition to his existing development projects, John will be assuming the role of Asset Manager for many of Stirling's Southshore properties, including the Pan-American Life Center, Mid-City Market, and Offices at Mid-City. In this new position, he will also continue to be tasked with new business development and government relations specifically focused on the New Orleans market.
"We are incredibly proud of John for his remarkable growth and leadership within our company. He has become an integral part of our team, and we are confident he will only further excel in his new role and help to shape the future of Stirling Properties," said Townsend Underhill, President of Development with Stirling Properties.