John Woodard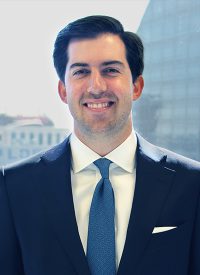 Development Manager
(504) 523-4481
(985) 807-3660
601 Poydras Street, Suite 2755 New Orleans, Louisiana 70130
John Woodard serves as Development Manager in Stirling Properties' Development Division, working dually from the company's New Orleans and Covington offices.
John is responsible for managing and assisting with all phases of Stirling Properties' development and redevelopment processes, working in multiple capacities to support projects from the pre-development phase through stabilization. His duties include project analysis and due diligence, leasing and construction coordination, new business development, and government relations.
John is a graduate of the A.B. Freeman School of Business at Tulane University with an MBA in Finance and Real Estate. Prior to Tulane, he worked as an aide to Congressman Steve Scalise in Washington, D.C., and was later appointed by the President to serve as White House Liaison and Special Advisor at the U.S. Small Business Administration.
A Covington native, John graduated with a B.S. in Finance from LSU, where he also served as LSU Student Body President. He is a member of the Urban Land Institute (ULI) Louisiana, New Orleans Young Leadership Council, National WWII Museum Young Benefactors, LSU Young Alumni Council, LSU Greek Life Alumni Advisory Board, and Star and Crescent Foundation of Louisiana.