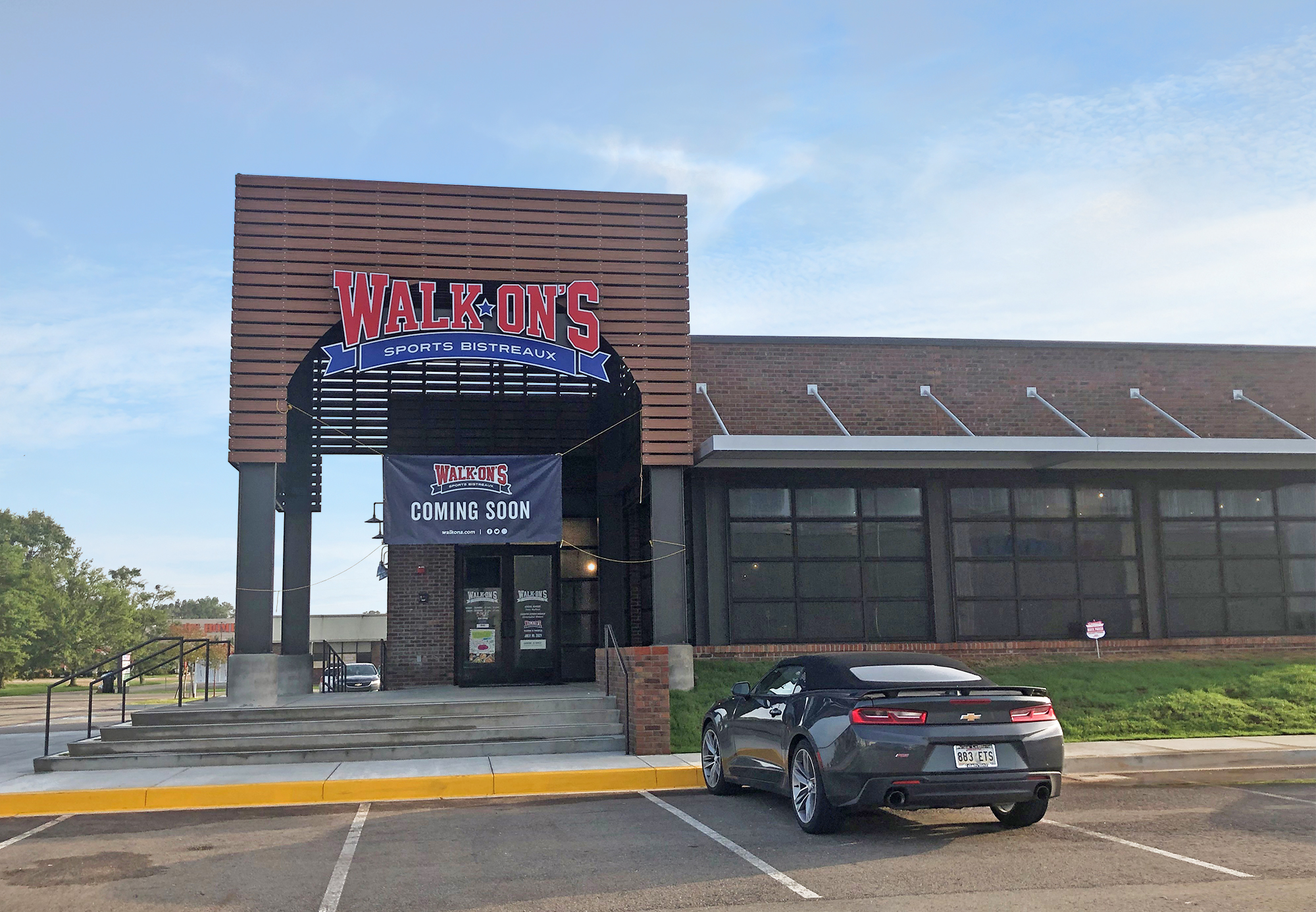 Stirling Properties announces Walk-On's Sports Bistreaux will celebrate the grand opening of its newest location at Hammond Square in Hammond, Louisiana, on July 19th, 2021. An official ribbon-cutting ceremony hosted by the Tangipahoa Chamber of Commerce will be held at 10am.
The highly anticipated restaurant will be located on C.M. Fagan Drive, next to PetSmart and Five Below, in the Hammond Square shopping center. Walk-On's Sports Bistreaux local franchisee DBMC Restaurants acquired 1.35 acres of property to build and operate the roughly 8,025-square-foot restaurant as part of a redevelopment project on the northeast side of the shopping center. DBMC Restaurants is a veteran restaurant group that currently operates three restaurant brands across six states and is one of the largest franchisees of Walk-On's.
Rhonda Sharkawy, Stirling Properties' Senior Retail Leasing & Development Advisor, is the exclusive commercial advisor for Hammond Square and worked with the property owners and restaurant group to secure the new location.
The popular sports-themed restaurant started in Baton Rouge by two former LSU basketball walk-ons has thrived over the years and expanded with more than 100 locations open or in development across 15 states. Currently, there are 19 Walk-On's restaurants operating in Louisiana.
Hammond Square marks the 3rd location for the Northshore region, with existing restaurants at Stirling Properties' River Chase development in Covington and Fremaux Town Center in Slidell.
Hammond Square is Tangipahoa Parish's premier shopping destination, located on approximately 100 acres at the northwest corner of Interstate 12 and US Highway 51 Business (SW Railroad Avenue) in Hammond, Louisiana. It is the 2nd largest open-air center in Louisiana, encompassing over 852,000-square-feet of more than 40 national and local retailers, shops and restaurants, including Dillard's, Target, The Home Depot, JCPenney, Academy Sports+Outdoors and AMC Theatres. Stirling Properties redeveloped Hammond Square and currently manages and leases the center.
For more information on Hammond Square, visit www.hammondsquare.com or facebook.com/hammondsquare. For leasing and sales information, contact Rhonda Sharkawy at (504) 620-8145 or rsharkawy@stirlingprop.com.