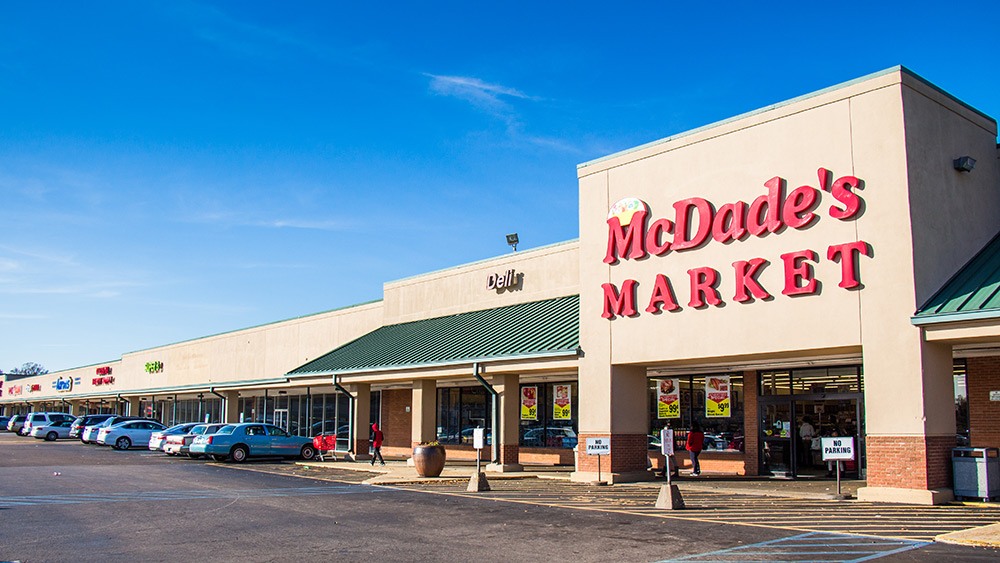 Stirling Properties announces the ownership change for Froogel's Cost+Foods at Westland Plaza retail center in Jackson, Mississippi. Robert's Company, Inc., a grocery operator headquartered in Hattiesburg, Mississippi, has acquired the grocery store, as well as 3 other McDade's/Froogel's in the Jackson Metro area. The ownership change was effective January 27, 2020. Froogel's will close for approximately two weeks in order to change out equipment and re-tag inventory, with all current employees being involved in the transition. The store will also be rebranded to Grocery Depot.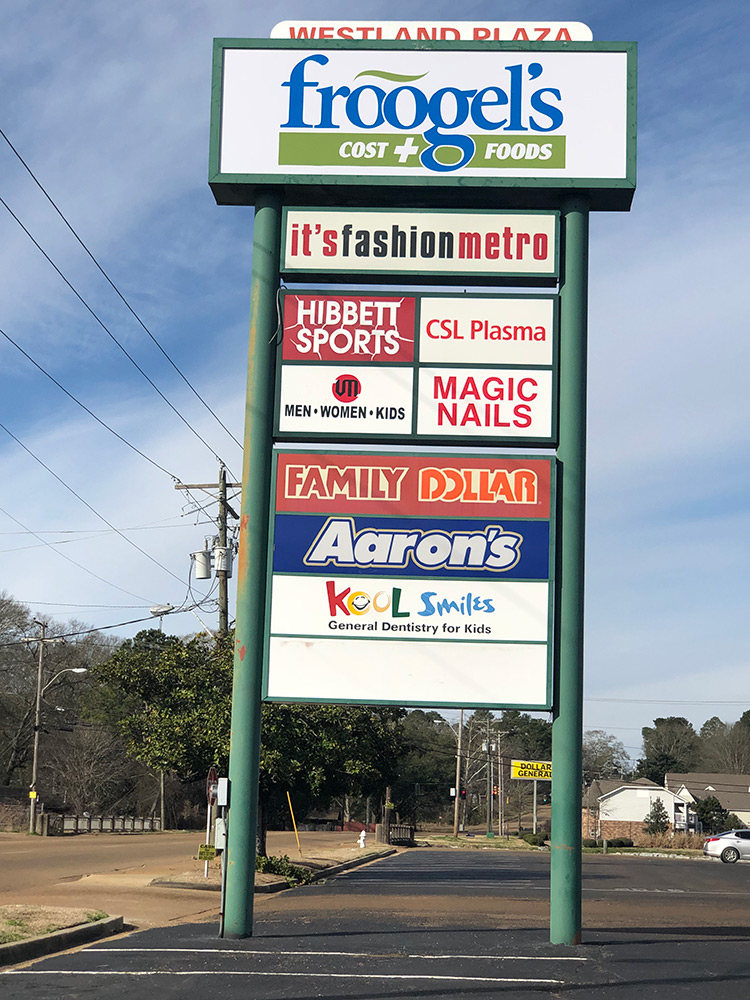 Robert's Company, Inc. owns 16 stores in south Central Mississippi, including Grocery Depot, a discount grocer, Sunflower, and Corner Market.
"Stirling Properties is excited to welcome Robert's Company as the new grocery operator at Westland Plaza, and to the west Jackson community," said Donna Smith, Executive Vice President with Stirling Properties. "Westland Plaza has always had a grocery store to serve the local community, and we look forward to working with Robert's Company during this transition—and what we are confident will be a successful location for them. This community has and will continue to support the merchants of Westland Plaza, and takes pride in its unique mix of retailers that fulfill the needs of those in the area."
Westland Plaza, anchored by Froogel's Cost+Foods and Walgreens, is a 221,500-square-foot retail center located at the intersection of Ellis Avenue and Robinson Road in Jackson, Mississippi, the largest metro area in the state. Originally constructed in the late 1950s and renovated in 2009, Westland Plaza remains at the heart of west Jackson and continues to serve the shopping needs of the community as a truly convenient location. Its diverse mix of local, regional and national retailers and service operators include Planet Fitness, United States Post Office, Kool Smiles, Aaron's, Cato-It's Fashion Metro, Rainbow, Family Dollar, City Gear, Hibbett Sports, Rent-A-Center, Goldstar Beauty Supply, Chopsticks Buffet, Trustmark Bank, Baskin-Robbins, MetroPCS, Boost Mobile, and many more! Stirling Properties serves as the Asset Manager of the property and handles day-to-day management.
For leasing information at Westland Plaza, contact Allen Carr with Overby Commercial at 601-366-8511.