Stirling Properties announces that Walk-On's Bistreaux & Bar is coming to Hammond Square shopping center in Hammond, Louisiana. This marks the 3rd Northshore location for the award-winning, family-friendly restaurant and bar.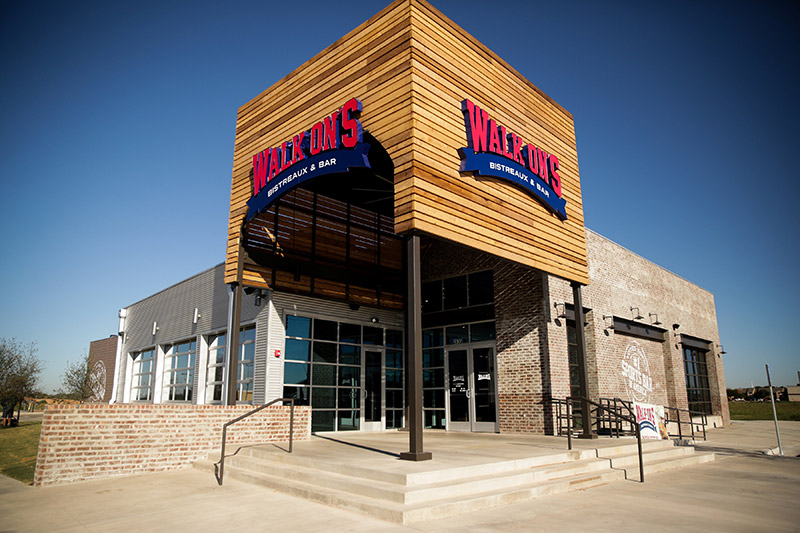 Walk-On's Bistreaux & Bar local franchisee DBMC Restaurants will close on the purchase of 1.35 acres of property located at C.M. Fagan and Hammond Square Drive, as part of the redevelopment currently underway on the northeast side of the shopping center. The restaurant will occupy approximately 8,025 square feet of space. Construction is expected to commence by the end of 2019, and the restaurant plans to open in the summer of 2020. DBMC Restaurants is a veteran restaurant group that currently operates three restaurant brands across six states and is one of the largest franchisees of Walk-On's.
Rhonda Sharkawy, Stirling Properties' Senior Retail Leasing & Development Advisor, represented the property owners in the sale.
The popular sports-themed restaurant started in Baton Rouge by two former LSU basketball walk-ons has thrived over the years and expanded with more than 100 locations planned across 15 states. Currently, there are 18 Walk-On's restaurants operating in Louisiana. Hammond Square marks the 3rd location for the Northshore region, with existing restaurants at Stirling Properties' River Chase development in Covington and Fremaux Town Center in Slidell.
Stirling Properties previously announced the demolition of the former Sears and Rite Aid buildings at Hammond Square to make way for a multi-tenant retail redevelopment project. This summer, the company announced that Michaels, HomeGoods, Five Below and PetSmart would occupy the space and join the tenant lineup. Buildout of the new space is underway and expected to be completed in the first quarter of 2020, with the retail tenants anticipated to open in the second quarter of 2020. Hammond Square is also developing a two-tenant building in front of the former Rite Aid that will house additional restaurants, including Five Guys. This building is expected to be completed in the summer of 2020.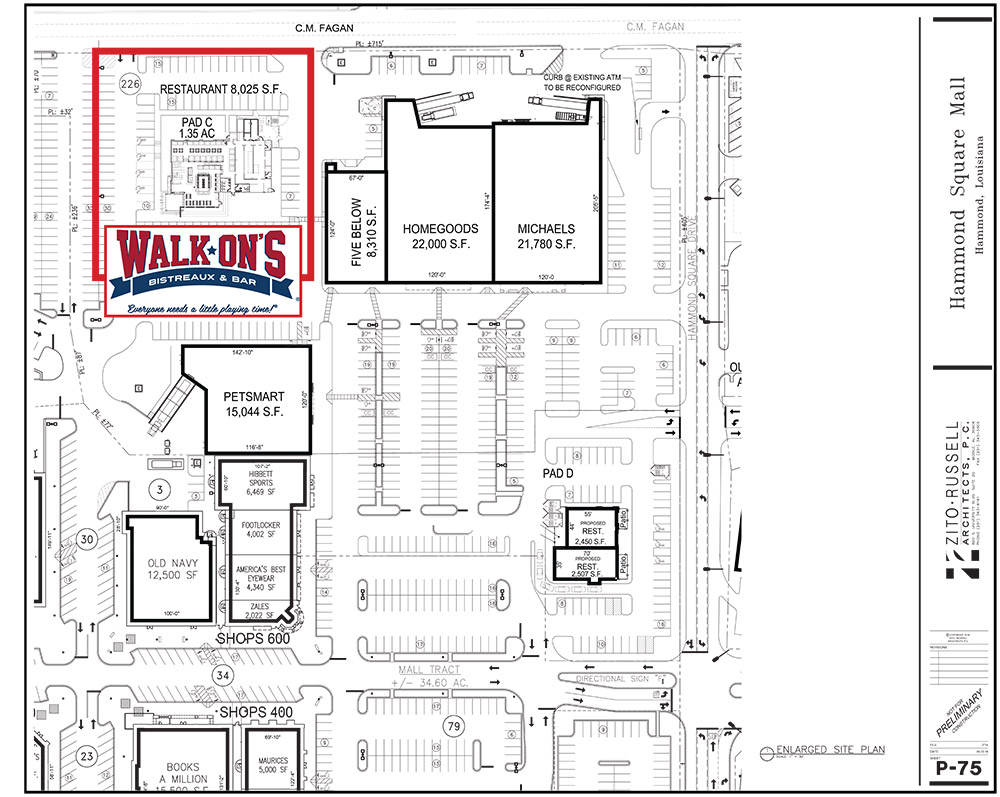 Hammond Square is Tangipahoa Parish's premier shopping destination, located on approximately 100 acres at the northwest corner of Interstate 12 and US Highway 51 Business (SW Railroad Avenue) in Hammond, Louisiana. It is the 2nd largest open-air center in Louisiana encompassing over 902,000-square-feet of more than 40 national and local retailers, shops and restaurants, including Dillard's, Target, The Home Depot, JCPenney, Academy Sports+Outdoors and AMC Theatres. Stirling Properties redeveloped Hammond Square and currently manages and leases the center.
For more information on Hammond Square, visit www.hammondsquare.com or facebook.com/hammondsquare. For leasing and sales information, contact Rhonda Sharkawy at (504) 620-8145 or rsharkawy@stirlingprop.com.