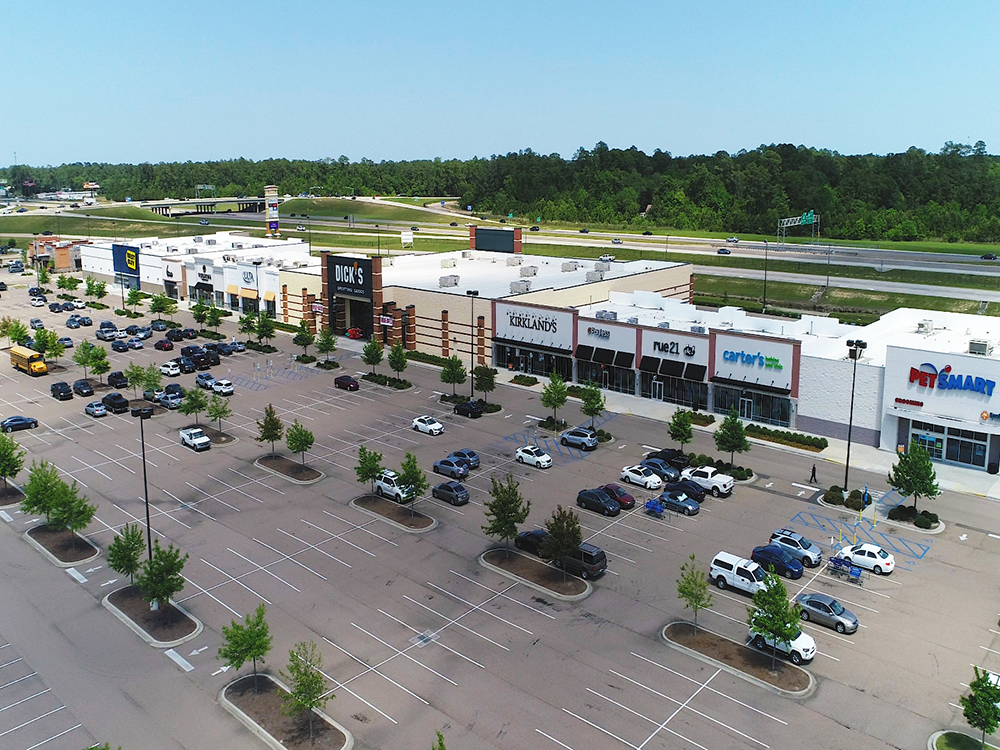 As the commercial real estate industry endures unrelenting disruption—specifically in the retail and office market segments—we have seen glimpses of a silver lining.
Despite all the headwinds and negativity swirling, Stirling Properties' outlook is optimistic moving into the 3rd quarter of 2019 compared to this time a year ago. A recent comparison of our overall commercial portfolio revealed positive key performance indicators in total rental income, rental and occupancy rates.
Mind you, these numbers may not reflect significant increases, but they do illustrate an upward trend. In fact, almost every key metric indicated a positive gain. A further breakdown shows both our office and retail properties are performing well with occupancy rates holding steady and rental rates up slightly, contrary to the 'apocalyptic environment' predicted in years past.
For Stirling Properties, our portfolio achievements are not the result of a magic wand or some sort of geographical shield. We attribute our continued success to proper management of our commercial properties.
Asset and Property Management is vital for the health of an asset and can significantly affect its worth. Yes, location is important, but a property can also increase in value just from being well maintained and, of course, the opposite is true as well. Management affects tenant and customer relationships, vendor relations, public perceptions, all the things that determine a properties' success or failure.
With our properties, we focus on keeping rents at market level and our rental stream within reasonable expectations. We don't overleverage. We concentrate on tenancy—the right tenancy—and we use our market knowledge to tailor each asset plan. Effective managers see headwinds coming and react accordingly to proactively overcome obstacles.
Knowledge and diversity of various property types and needs, as well as industry trends, are also critical. In today's retail landscape, we're seeing smaller footprints, the emergence of different tenant types and shifts in consumer demands. There is steady growth in the healthcare and industrial industries, and in some cases, they are merging with retail. In the office sector, users are looking for less square footage, more collaboration with open floor plans, and innovative trophy projects.
These trends in the commercial industry increase the need for more curated properties. Stirling Properties' in-house operating, leasing and development resources allow us to be more strategic and forward-thinking with our managed properties. If a property is in a great location but is struggling with tenancy, perhaps a redevelopment would be effective. Does the building lack visual appeal, have a maintenance problem or even a marketing problem? Whatever the case, Stirling Properties' comprehensive spectrum of services can tackle it.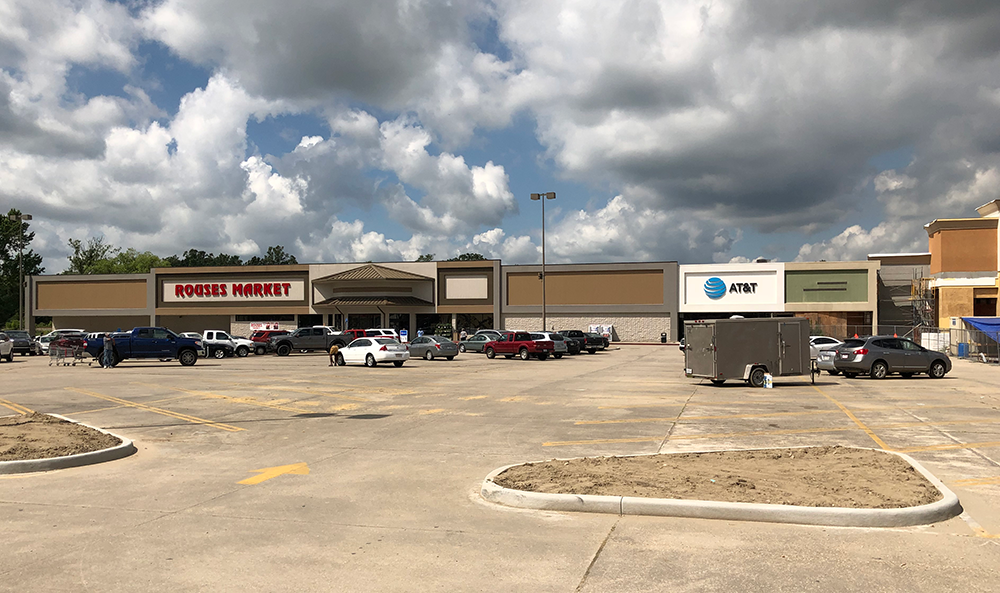 Look at our current redevelopment of Cornerview Plaza in Gonzales, Louisiana. This retail center is in a great location but was struggling to backfill a nearly 90,000-square-foot vacancy left by its former anchor, Kmart. Stirling Properties' team consisting of Asset Management, Development, Leasing and Financing worked with the Property Owner to redevelop the space into a multi-tenant, upscale Retail Center. We secured favorable financing for the ownership. This gave us the ability to move forward with an aggressive redevelopment plan, bringing on Marshalls, ULTA Beauty, Ross Dress for Less, Five Below and Aspen Dental to fill one-time anchor space, joining the existing grocery-anchor, Rouses Market, and AT&T.
Another notable example is DANA Incorporated. Our Leasing Team was enlisted to help the corporation locate an industrial space in the market for the relocation and expansion of their service and assembly center. After realizing their specific space needs, our Development Team was brought in to present build-to-suit options. We were able to help them locate land and manage the development of their new facility designed with ample flex space to meet their needs and accommodate future expansion.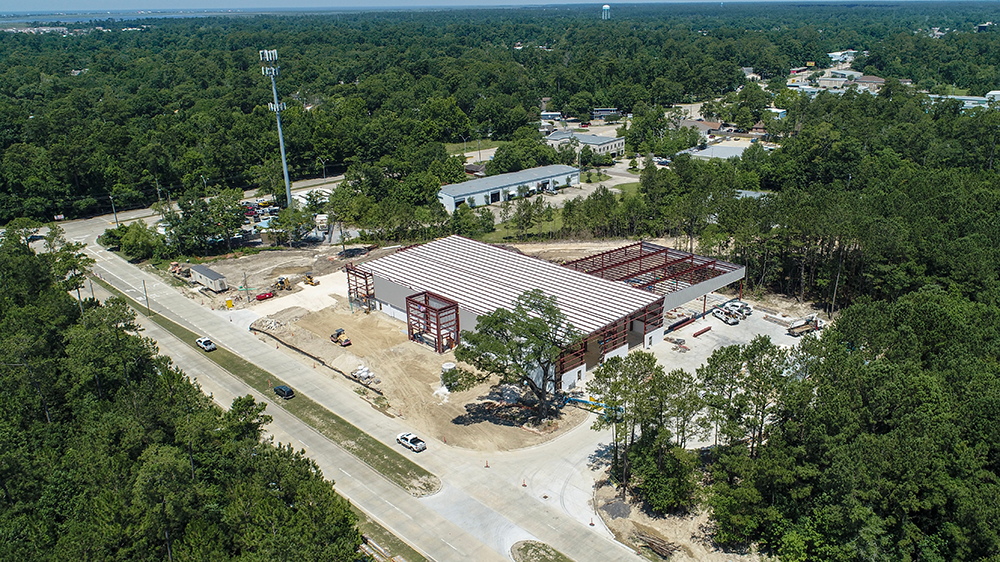 Our all-inclusive approach showcases our diverse range of services we offer to our clients, allowing us to maximize the full potential of every property. And that commitment and dedication to our portfolio are reflected through consistent positive gains in leases, occupancy rates, rental rates and income.
Stirling Properties' experienced management team serves more than 20 million square feet of property across the Gulf South, including some of the largest commercial properties in the Region. We fully understand geographic markets, diverse property types, a property's unique requirements and marketability, specific financial situations, ownership goals and tenants' needs. We consistently focus on cost-efficient operations and explore innovative concepts to improve the value of each asset. We pride ourselves on delivering results through diligence, professionalism, accountability, and good old-fashioned work ethic!
Now, all of this is not to say that more disruption and headwinds aren't looming around the corner, but I am confident that we are prepared to handle it.
If you have any questions about your property or would like to discuss Asset Management options, please feel free to reach out.