Marks 1st of industrial expansion efforts in Fremaux mixed-use development.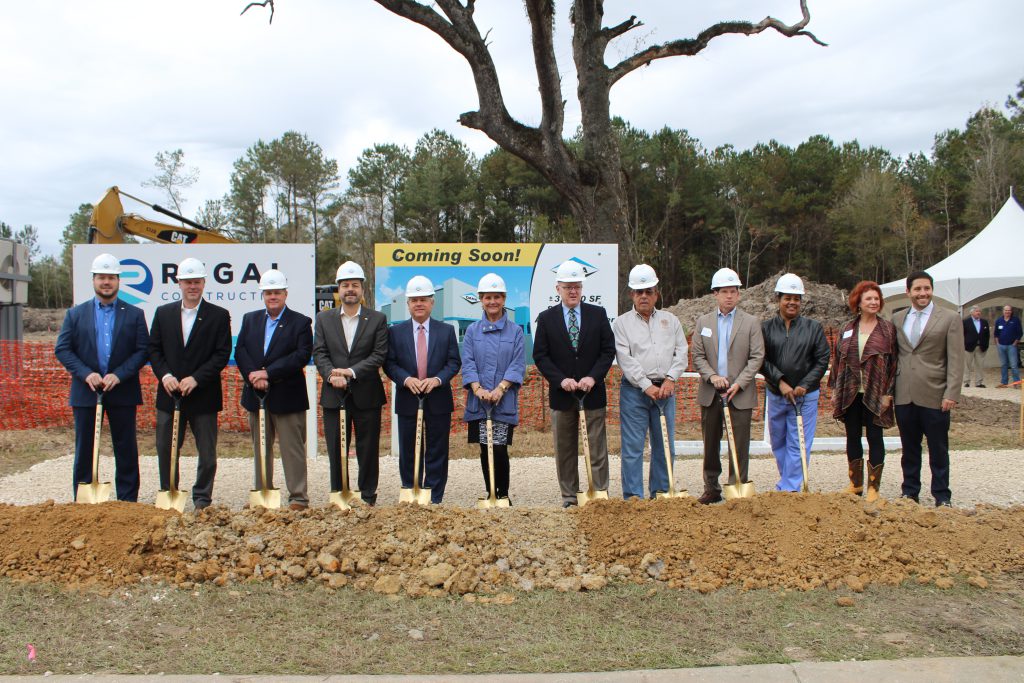 Stirling Properties and St. Tammany Parish community leaders celebrate the groundbreaking of the new Dana Incorporated (NYSE: DAN) Service and Assembly Center at Fremaux Park in Slidell, Louisiana. A formal turning-of-the-dirt ceremony was held with Honorable Pat Brister, St. Tammany Parish President; Honorable Greg Cromer, Mayor of Slidell; Ed Greif, General Manager of Off-highway for the Americas with Dana Incorporated; Don Shea, CEO of East St. Tammany Chamber of Commerce; and Townsend Underhill, President of Development with Stirling Properties. Fremaux Park is the mixed-use property surrounding the Fremaux Town Center retail development.
Stirling Properties is developing the nearly 32,000-square-foot industrial facility located at the corner of Town Center Parkway and Old Spanish Trail for Dana. The new site will house the relocation and expansion of its service and assembly center, which specializes in repairing and refurbishing large-scale industrial gearboxes. The company's current operations in Slidell will transition to the larger facility to meet the growing demand for industrial gearbox service, repair, and refurbishment.
Construction on the site began in November and is expected to be completed in the summer of 2019. Bradley Cook, Sales & Leasing Executive with Stirling Properties, worked with the company to identify and secure the location.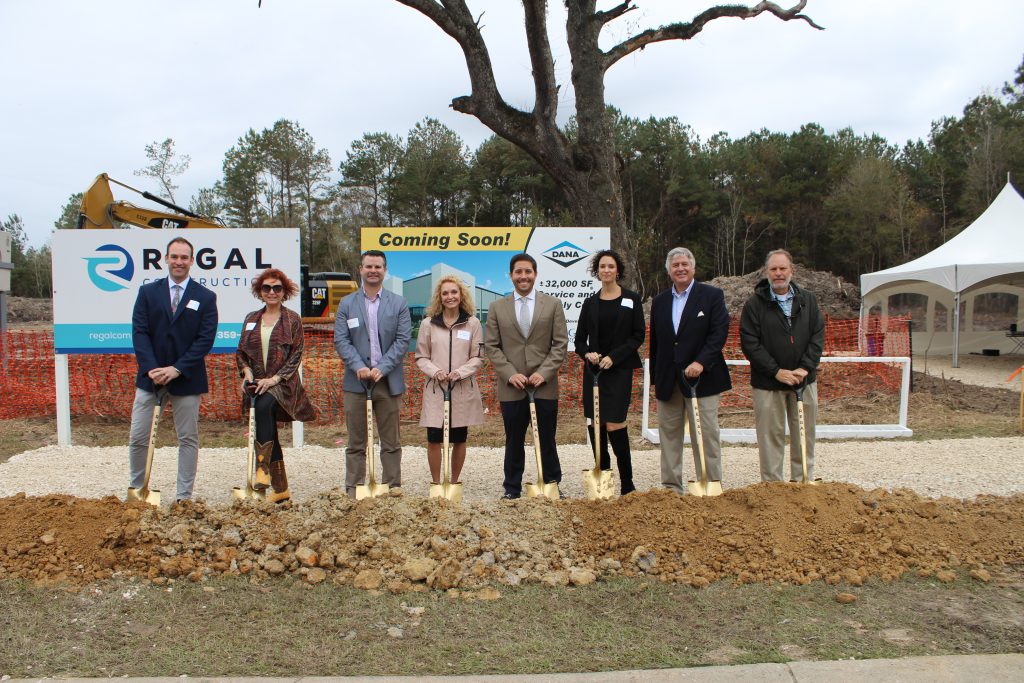 Dana is a world leader in highly engineered solutions for improving the efficiency, performance, and sustainability of powered vehicles and machinery. Dana supports the passenger vehicle, commercial truck, and off-highway markets, as well as industrial and stationary equipment applications. Founded in 1904, Dana employs more than 30,000 people in 33 countries on six continents.
"Dana in Slidell has a highly experienced team of service and repair professionals who are committed to meeting the needs of our customers," said Dave Hunt, director of service and manufacturing operations for Dana Off-highway Drive and Motion Technologies. "This new facility will grow our service and repair business, while expanding our capabilities to manufacture gears on-site, reducing lead times for our customers."
"A project of this scope—with projected growth to double in size and employment—this is a tremendous opportunity for Slidell and the entire parish," said Greg Cromer, Mayor of Slidell. "Fremaux Park is a great development with retail, residential, and business all combined. It's what we want to do—live, work, and play in one place. This is exactly how we want to grow our community, and this is how we are going to do it. We thank Dana for helping to lift up our community and becoming a good corporate partner, and we look forward to a long relationship with them."
"I want to thank Dana Incorporated for choosing Slidell — and St. Tammany Parish, to locate this facility. We know you have a choice and we appreciate you choosing us. We look forward to the economic invigoration and diversity this facility will spur," said Pat Brister, St. Tammany Parish President. "We appreciate the upcoming employment opportunities for our educated and ready workforce. We look forward to a good working relationship with Dana."
"Stirling Properties is thrilled to welcome Dana to Fremaux Park and celebrate the groundbreaking of this site," said Townsend Underhill, President of Development with Stirling Properties. "This is a huge economic win for Slidell and the surrounding greater New Orleans region. Dana is a world-wide company with a global footprint. This new facility will be a unique operation nationally—and the building was designed with ample flex space to allow for future expansion. We look forward to working with Dana and having them as an anchor tenant in the Fremaux Park development."
Fremaux Park is part of the roughly 350-acre regional mixed-use development located at the southwest corner of Interstate 10 and Fremaux Avenue in Slidell, Louisiana. It includes Retreat at Fremaux Town Center's 296 luxury residential apartment units, Saltgrass Steak House (coming soon), and Springhill Suites by Marriott soon under construction. Additional phases are coming soon with added residential, retail, industrial, and office park. The adjoining Fremaux Town Center, anchored by Dillard's, Dick's Sporting Goods, Kohl's, and Best Buy, includes more than 640,000 square feet of retail and restaurant options.
For leasing or sales information, contact Ryan Pécot at 337.572.0246 / rpecot@stirlingprop.com or Bradley Cook at 985.246.3720 / bcook@stirlingprop.com.