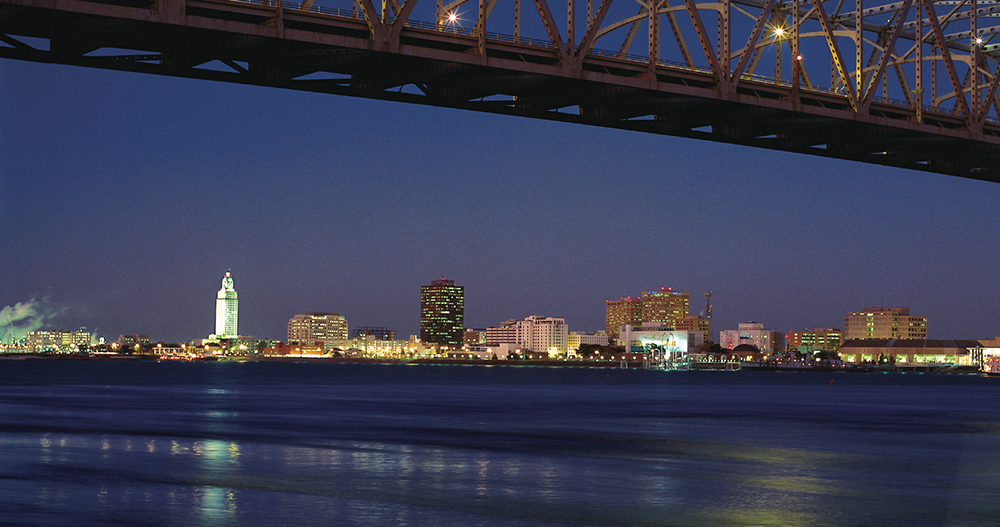 Stirling Properties and Baton Rouge-based SVN | Graham, Langlois & Legendre (SVN | GLL) announce a strategic merger to combine commercial real estate services in the Gulf South region and expand their presence in the burgeoning Greater Baton Rouge market.
Joining forces will enable the companies to compete more efficiently and effectively in the local commercial real estate market and will significantly increase market share through an expanded portfolio, service offering and team capacity.
SVN | Graham, Langlois & Legendre's current office staff, brokerage team and commercial listings will integrate into Stirling Properties' brand and operations. Ben Graham, Justin Langlois and Steve Legendre, SVN | GLL's founders and managing directors, will each be named Regional Vice President and assume a leadership role within Stirling Properties.
Established in 2014, SVN | GLL quickly became the third largest commercial real estate company in Baton Rouge. The company consistently ranks as a top 25 SVN office nationally among 200+ across the US. SVN | GLL specializes in sales and leasing services for retail, land, office, industrial and multifamily properties, as well as property consultation and business brokerage services throughout Louisiana and Mississippi.
Justin Langlois, Founder & Managing Director of SVN | GLL, said, "Combining the transactional brokerage expertise of GLL with the property management experience and full comprehensive real estate services of Stirling Properties allows us to collectively accomplish more together than either group could individually. Our companies have similar, complementary strengths that make a great marriage. We are excited for our clients and commercial real estate advisors, and we look forward to bringing a whole new arsenal of products, tools and skillsets to the Greater Baton Rouge market."
Marty Mayer, President & CEO of Stirling Properties, said, "Stirling Properties is thrilled to join forces with the team at Graham, Langlois & Legendre. Their excellent reputation, strong local presence and successful track record are what immediately attracted us to the company. None of this works though, if there is not a cultural fit, and it was evident from our first meeting that both sides were aligned on culture, community engagement and business philosophy."
Stirling Properties and the SVN | GLL team will temporarily operate out of their respective offices until later this year, when they will consolidate under one roof in a newly-designed office space with an expanded footprint to better serve the Capital Area.
Stirling Properties is located in United Plaza II at 8550 United Plaza Boulevard, Suite 303, and now, 6160 Perkins Road, Suite 200 (GLL office), in Baton Rouge. For commercial real estate needs and information in the Greater Baton Rouge area, contact Stirling Properties at (225) 926-4481.