Renovation & Expansion To Include New White Barn Shop.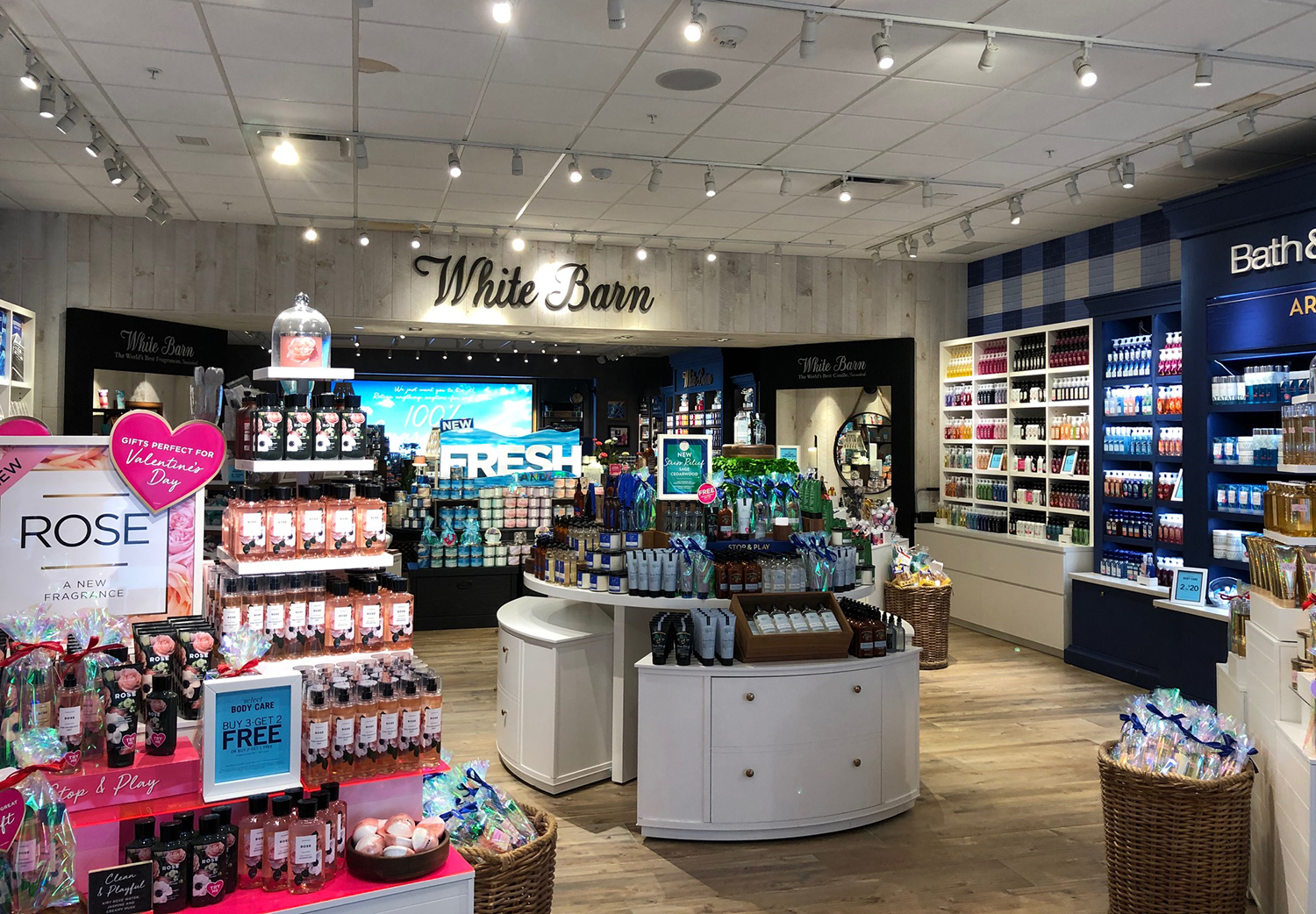 Bath & Body Works at Premier Centre in Mandeville is celebrating its grand re-opening on Friday, May 10th—just in time for Mother's Day! If you love Bath & Body Works, get ready for a renovated and expanded store format that will include the addition of its White Barn concept. Stop by this weekend for exclusive Mother's Day sales and specials.
White Barn, a sister company of Bath & Body Works, features signature candles and home fragrances. The line is exclusively sold through Bath & Body Works, and the new combination store concept will offer a more extensive variety of product offerings.
Bath & Body Works is located at Premier Centre on the corner of Highway 190 & N. Causeway Boulevard, next to Whole Foods Market in Mandeville. The store temporarily closed its doors for more than two months to complete the buildout and 1,538-square-foot expansion into part of the adjacent former Hallmark space. The new store format is part of a company-wide effort by Bath & Body Works to incorporate the popular candle and fragrance line into its existing storefronts.
Stirling Properties also recently welcomed the White Barn concept to Bath & Body Works stores at Fremaux Town Center in Slidell and River Chase in Covington. Stirling Properties is proud to continue to deliver quality retailers and shopping center developments to the Gulf South region!