Congratulations to Angie McArthur & Jeff Barnes, leasing agents with Stirling Properties, on the launch of "The Fort!"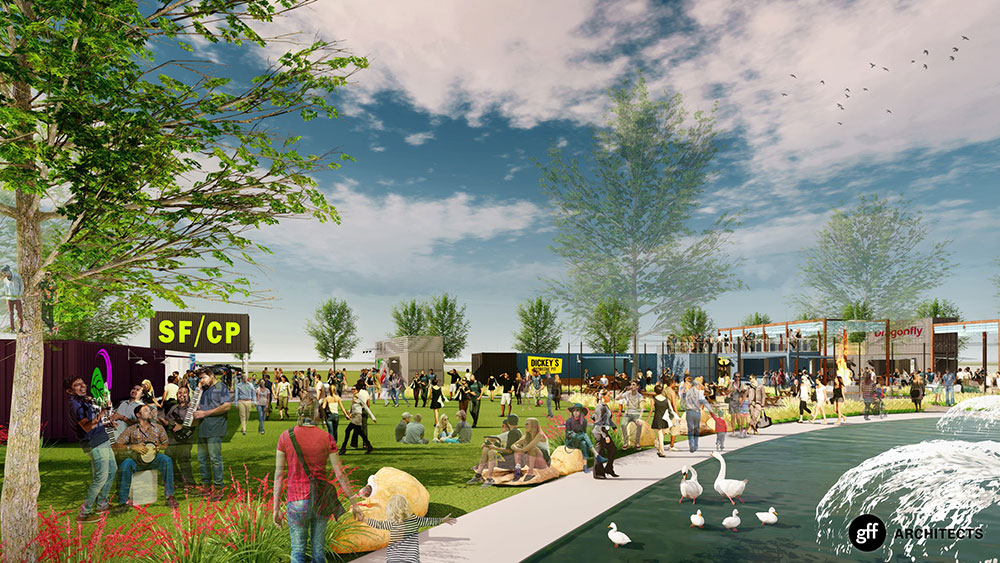 Stirling Properties is so excited, we can't CONTAIN it! A new container park called "The Fort" is coming to Spanish Fort as part of the Spanish Fort Town Center mixed-use development in South Alabama.
Spanish Fort Town Center, anchored by Bass Pro Shops, Kohl's, and JCPenney, is a 230-acre premier master-planned development located at the intersection of Interstate 10 and U.S. Highway 98 in Baldwin County. The center includes 450,000 square feet of retail and restaurant space, an apartment community, hotels, banks, and entertainment options.
Property owners, Dallas-based Cypress Equities, recently broke ground on the addition of a new container park, which will be composed of approximately eight shipping containers that will be repurposed and transformed into functioning restaurants and shops, and will share a common open-air environment where patrons can sit and dine.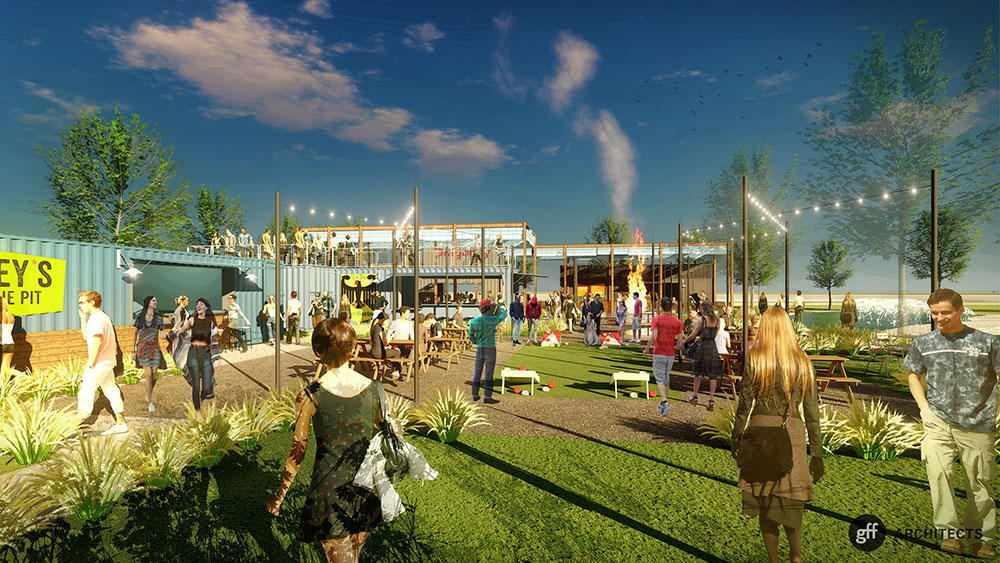 Eight of the nine tenants that will operate in the container park have been secured, including Dragonfly Taco Bar, Dickey's Barbeque Pit, Soul Bowlz, Sno Biz, Deuce Coop, Beakers Coffee, Spanish Fort Pizza Co., and a local craft brewery. The energy and promise of the park resonated with tenants from the minute it launched and lease up was swift. The containers will arrive on site in October. The Fort is expected to open in November of 2018.
Angie McArthur, Broker Associate, and Jeff Barnes, Senior Investment Advisor/Broker Associate with Stirling Properties, serve as the leasing team for Cypress Equities and have been working with the overall Spanish Fort Town Center project since 2015. According to McArthur, great strides have been made to reactivate and move this project forward—from Cypress Equities' investment in the Pavilion and park to the revitalization of the small shops, and now, the latest addition of The Fort.
She noted that over the last year, Stirling Properties helped to successfully secure more than 44,000 square feet of new leases for the retail center, adding Urban Air Trampoline and Adventure Park, Beauty World (currently under construction next to Kohl's), Direct Furniture, Oishi Japanese Bar & Grill, and Tots2Teens Fun Salon to the diverse tenant lineup. McArthur and Barnes are also currently in negotiations with various retailers that will add another 30,000 square feet of shopping and dining options to the center.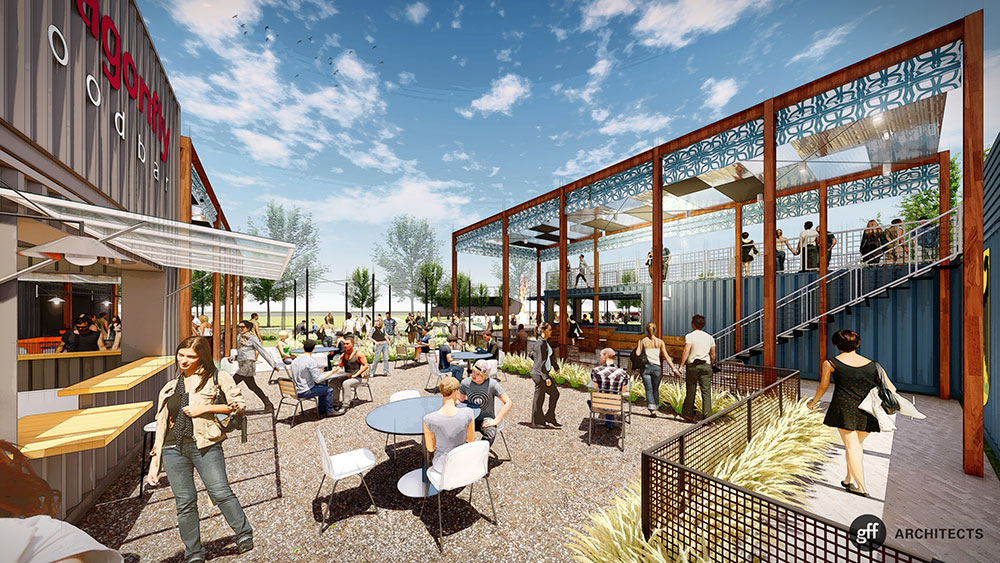 "Part of the goal behind the launch of the container park last year was increasing foot traffic in the retail center to support the shops and surrounding businesses," said McArthur. "The addition of this great community space will attract even more patrons and diners to the development and offer family-friendly entertainment options for visitors that will also benefit the surrounding retailers—this will be a true destination location."
In conjunction with the new container park, Spanish Fort Town Center is also launching "The Village," a unique boutique retail concept that will consist of small and specialty shops such as food options, fitness providers, clothing, gifts, candles, accessories, and salon services. Spanish Fort Village will deliver a pedestrian- and family-friendly, urban environment unlike anything else in the market area. Leasing for the space is currently underway. These units are located across from Urban Air Trampoline and Adventure Park and The Fort.
Spanish Fort has in the last decade experienced explosive residential growth—Baldwin County continues to be the fastest growing county in Alabama with 49% population growth since 2000—and has become a desirable community for families and new businesses alike. "Retail follows rooftops. We will continue to see even more growth in this area, and retailers will catch up to meet the increasing consumer demands," added McArthur. "Stirling Properties is proud and excited to be a part of the evolution and growth of Spanish Fort Town Center, and we look forward to announcing more great tenants to come!"
For Spanish Fort Town Center leasing & sales information, contact Jeff Barnes, CCIM, at (251) 375-2496 / jbarnes@stirlingprop.com or Angie McArthur at (251) 375-2481 / amcarthur@stirlingprop.com.