Stirling Properties commercial real estate company welcomes Old Navy to Hammond Square retail center in Hammond, Louisiana.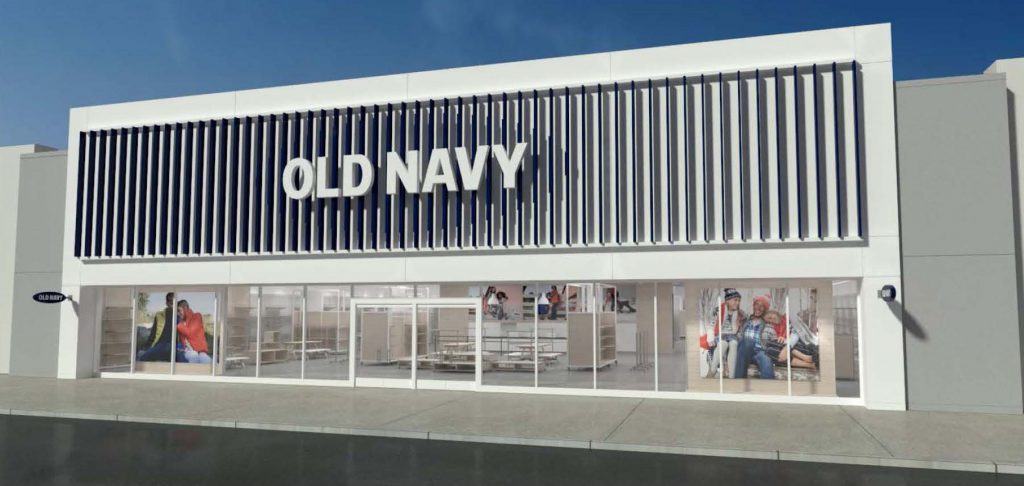 Old Navy will occupy 12,500 square feet of space on Main Street between Zales and Shoe Dept. Encore. Buildout and expansion of the store space are underway, with plans to open in the spring of 2019. Old Navy provides the latest fashions at great prices for the whole family, including men's, women's, women's plus, kids', baby and maternity wear.
This will be the 12th location for Old Navy with existing stores in many prominent retail centers across Louisiana, including other Stirling Properties developments such as Premier Centre in Mandeville and Stirling Bossier in Bossier City, Louisiana. Rhonda Sharkawy, Senior Retail Leasing & Development Executive with Stirling Properties, handled the lease transaction on behalf of the landlord.
"Stirling Properties is excited to finally welcome Old Navy to Hammond Square—our shoppers have been eagerly anticipating its arrival. With the recent store closure announcements by Sears and Rite Aid, this will be a welcomed addition to the retail center and we are optimistic that we will have several more new tenants to announce in the coming months," said Grady Brame, Executive Vice President with Stirling Properties.
Hammond Square is Tangipahoa Parish's premier shopping destination, located on approximately 100 acres at the northwest corner of Interstate 12 and US Highway 51 Business (SW Railroad Avenue) in Hammond, Louisiana. It is the 2nd largest open-air center in Louisiana encompassing 902,000-square-feet of more than 40 national and local retailers, shops and restaurants, including Dillard's, Target, The Home Depot, JCPenney, Academy Sports+Outdoors and AMC Theatres. Stirling Properties redeveloped Hammond Square and currently manages and leases the center.
"At a time when many retailers are struggling with the challenges of e-commerce and shifts in consumer behavior, Old Navy is bucking trends and experiencing accelerated sales growth across the country. This store will be the perfect addition to our diverse tenant lineup at Hammond Square, and we are confident it will perform well," said Brame.
For more information on Hammond Square, visit www.hammondsquare.com or facebook.com/hammondsquare. For leasing and sales information, contact Rhonda Sharkawy at (504) 620-8145 or rsharkawy@stirlingprop.com.