Stirling Properties' Asset & Property Management Team has recently secured several new management contracts, adding nearly 700,000 square feet to our commercial real estate portfolio. As part of our company-wide growth plan, Stirling Properties is expanding and diversifying our footprint into new asset types and geographic regions—and our asset & property management services continue to play a major role.
Earlier this year, Stirling Properties partnered with New Orleans-based PMAT to manage the company's newly acquired shopping centers located across the Southeast, Sunbelt, Carolinas, Mid-Atlantic, and Midwest. As part of that ongoing partnership, we have added three new properties—Legacy Crossing and North Heights Plaza in Ohio, and Pavilions At Hartman Heritage in Missouri.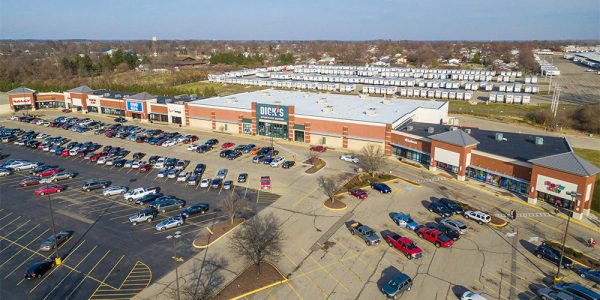 Legacy Crossing is a 134,389-square-foot Kohl's-shadow-anchored community center located at State Route 95 and US Route 23 in Marion, Ohio—across the street from Ohio State University's Marion campus. The retail center includes a strong mix of tenants such as Hobby Lobby, MC Sports, Dollar Tree, AT&T, Starbucks, and Petco.
North Heights Plaza is a 295,348-square-foot retail center located at Troy Pike (SR 202) and Executive Blvd. in Huber Heights, Ohio (Dayton MSA). National tenants include Bed Bath & Beyond, Big Lots!, DICK'S Sporting Goods, Five Below, Hobby Lobby, and Party City.
Pavilions At Hartman Heritage is located at Interstate-70 and Little Blue Parkway in Independence, Missouri (Kansas City MSA). The 223,473-square-foot retail center included tenants such as Bed Bath & Beyond, buybuy BABY, Party City, Cost Plus World Market, David's Bridal, and Half Price Books.
Stirling Properties also recently assumed the management and leasing contract of Ambassador Plaza, a 29,405-square-foot Albertsons-shadow-anchored retail center in Lafayette, Louisiana. We will also be taking over the management of Handsboro Square, a 156,500-square-foot Rouse's Food Market-anchored center in Gulfport, Mississippi, which Stirling Properties currently leases.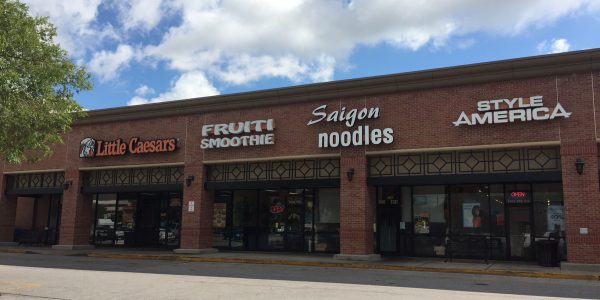 Once a management contract is secured, Stirling Properties will assign a customized team of professionals to create a strategic business plan specific to each asset to help accomplish the client's goals and objectives. Asset and property management services are becoming more complex in today's industry due to the challenges facing commercial real estate and the ever-evolving retail landscape. Additionally, we see a significant growth in diverse asset types, especially among office, industrial, and medical properties and tenant uses. As a result, more and more owners are outsourcing the responsibilities.
At Stirling Properties, we understand the intricacies of commercial real estate. Our experience spans multiple property types, including retail, restaurant, office, industrial, medical, and mixed-use. We have local market knowledge, and we stay apprised of shifts in the industry, especially consumer shopping habits and retail trends. As the demand for diverse property types is increasing, so are our service lines. Our team has extensive experience in office properties—in fact, this sector makes up nearly 20% of our overall portfolio. We have also recently partnered with several high-profile medical and industrial projects, helping to shape Stirling Properties into one of the most comprehensive asset & property management teams in the Gulf South.
Our management services go far beyond providing day-to-day operations. We work hard to create the best return on investment for our clients. Our team strives to create value through cost efficiencies, economies of scale in our markets, vendor relationships, insurance, crisis preparation and response, leasing, and project/construction management to give each asset an operating advantage. We look forward to working on these new properties, while also continuing to build upon the relationships and progress that we are making across our entire asset portfolio.
Stirling Properties manages more than 18 million square feet of commercial property, with 120 million square feet of property and land for sale or lease. Click here to view a comprehensive list of our managed and leased portfolio.
For asset & property management questions or information, please feel free to reach out to us. Our team would be happy to assist you.