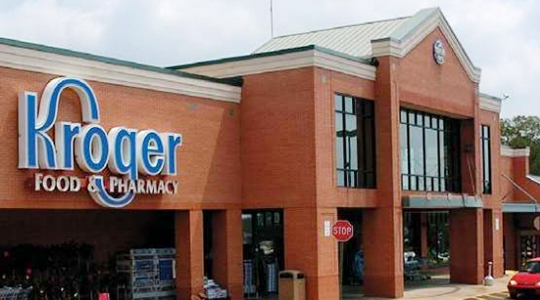 Stirling Properties commercial real estate company has structured a new partnership with PMAT Real Estate Investments to manage the company's growing portfolio of anchored shopping centers located across the Southeast, Sunbelt, Carolinas, Mid-Atlantic, and Midwest. This partnership will enable the complementary firms to create a scalable platform for the continued growth of both Stirling Properties and PMAT.
After disposing of approximately $200,000,000 of assets in the preceding years, the current PMAT portfolio consists of assets in Georgia, Florida, South Carolina, Tennessee, and Virginia as well as several centers in the acquisition pipeline and is well capitalized for continued growth in their target markets.
"Stirling Properties is thrilled to gain the property management contract for these centers—and to expand our portfolio and geographic footprint into new markets," said Donna Taylor, SVP of Asset Management & New Business. "We look forward to working with PMAT Companies to enhance the asset performance and value. Our team of trusted experts is in motion working diligently to deliver optimum results for the property owners!"
"This partnership is a very good marriage for our two firms. Based in our own backyard, Stirling Properties is a trusted, best-in-class management company with significant operational expertise and an owner's mindset," said Kevin Kush, President of PMAT. "With Stirling Properties' support network of talented professionals, PMAT will be able to focus on portfolio expansion and executing our value-add investment platform. After our recent dispositions and strategic partnerships, our platform is now more scalable and better capitalized for growth than ever before."
PMAT was founded in 2003 by Robert Whelan, the former CFO of a NYSE REIT. Since that time, the company has invested in nearly 4 million square feet of anchored shopping centers with combined acquisition and disposition transaction value of over $1,000,000,000. These investments comprise an array of redevelopments of grocery-anchored centers including experience with such grocers as Publix, Kroger, Winn-Dixie, Lowes Foods, Food Lion (Delhaize), Giant (Ahold), Sweetbay, and Bravo as well as an array of national and regional tenants ranging from traditional soft goods tenants like Ross, T.J. Maxx, Marshalls, and Bealls to alternative users such as YouFit, Planet Fitness, Bargain Hunt, Paragon Theaters, Cinepolis, Jumpstreet, and Altitude Trampolines. For more information on PMAT, please contact Ben Bolz at Ben@pmat.net.
Stirling Properties currently manages more than 16 million square feet of property, with close to 114 million square feet of property and land for sale or lease.
For more information on Property Management/Asset Management, please contact Donna Taylor at dtaylor@stirlingprop.com or (985) 898-2022.