Celebrates Team Members At Annual Stirling Honors Event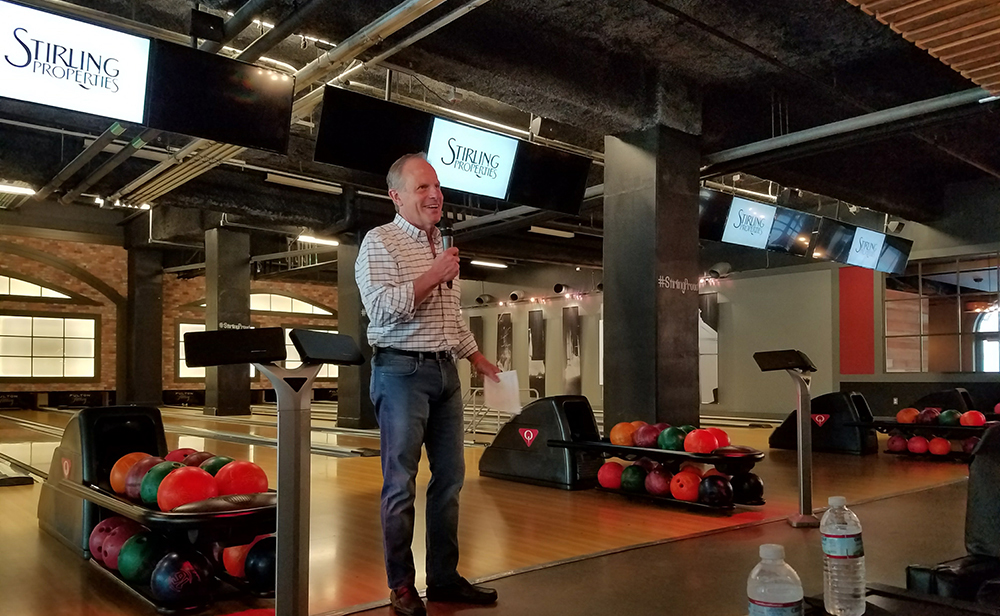 Stirling Properties commercial real estate company recently celebrated its 18th Annual Stirling Honors to recognize the successes and accomplishments of Team Stirling over the past year. The Stirling Honors luncheon was held at Fulton Alley in New Orleans. A Commercial Celebration Dinner was also organized to honor Commercial Agents and to grant Commercial Production Awards at The Chicory in New Orleans.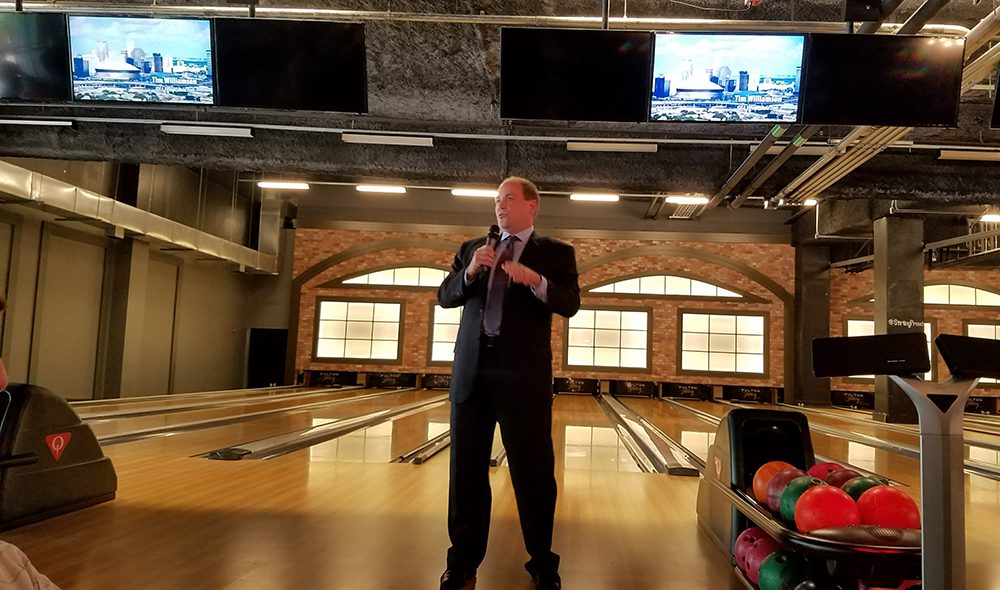 Stirling Properties employees were treated to a reinvigorating day of motivational messages, great food, team-building interaction, and, of course, bowling! Tim Williamson, President of NOLA Media Group, delivered the keynote address. REINVENTION was the overall theme of the day, inspiring the activities throughout. Marty Mayer, Stirling Properties President & CEO, served as the event host and emcee and discussed the need for a company to continually reinvent itself to grow and stay relevant in an ever-changing industry. Playing off the adage, "When nothing is sure, anything is possible," he stressed that amidst the backdrop of such uncertainty in the business climate, we must be innovative and transform our strategic process to create new opportunities for progress.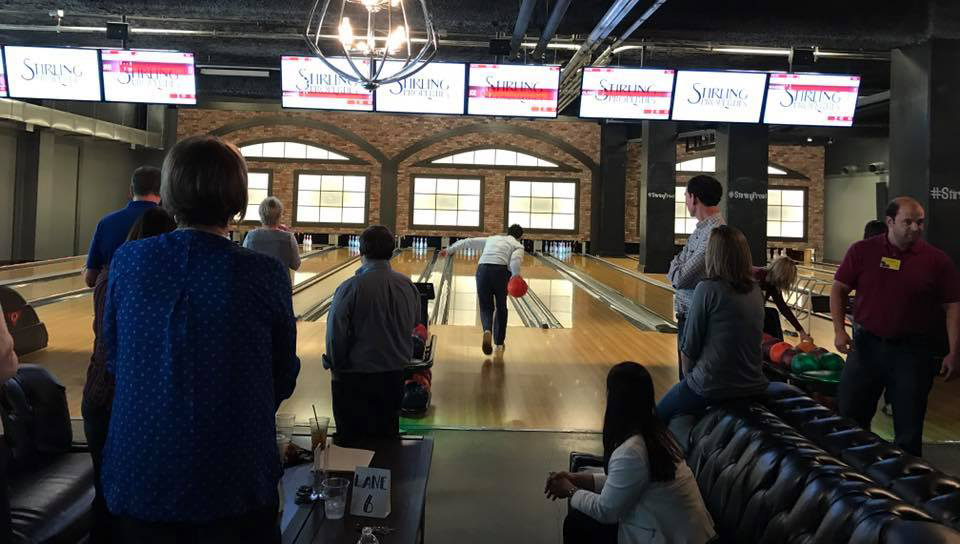 Robin Hayles and Ellen McCain were acknowledged as recipients of Stirling Properties' most prestigious honor, the Exceeding Excellence Award, for extraordinary employee actions and innovations that better the company. Exceeding Excellence Award recipients are nominated and selected by their co-workers. Commercial Award recipients received recognition for Bronze, Silver, Platinum, Diamond and Ruby production levels based on individual Adjusted Gross Commission figures for 2016. Special acknowledgment was given to Rhonda Sharkawy, Senior Retail Leasing and Development Executive in New Orleans, for being the Top Commercial Agent in 2016!
COMMERCIAL DIVISION AWARDS
Ruby Award:
Emerald Award:
Diamond Award:
Platinum Award:
Gold Award:
Silver Award:
Bronze Award:
Also recognized were employees and agents who achieved special anniversaries with the company. Service Awards were given for 5, 10, 15, 20, 25, 30, 35, and 40-year milestones. A special presentation was prepared for Judy McKee, Vice-President of Human Resources, who celebrated 40 years of service with the company!
SERVICE AWARDS
5 Years of Service Jason Babin – Southpark Storage Roger Bajon – Covington, LA Office John Berges – New Orleans, LA Office Carolyn Ciarrocchi – Lafayette, LA Office Scott Macdonald – Baton Rouge, LA Office 10 Years of Service Carri Creel – Covington, LA Office Lindsey Palmer – Covington, LA Office Dawn Plaisance – Covington, LA Office Debra Sebastian – Metairie, LA Office Tara Slater – Covington, LA Office 15 Years of Service Rhonda Creel – Covington, LA Office Patrick Malik – Covington, LA Office Ellen McCain – Covington, LA Office Ryan Pecot – Lafayette, LA Office Jeanne Taravella – Covington, LA Office 20 Years of Service Charles Cornay – Lafayette, LA Office Bonnie Hoover – Metairie, LA Office 25 Years of Service John Arthurs – New Orleans, LA Office 30 Years of Service Marty Mayer – Covington, LA Office 35 Years of Service Donna Derokey – Covington, LA Office Michele Wallace – Covington, LA Office 40 Years of Service Judy McKee – Covington, LA Office