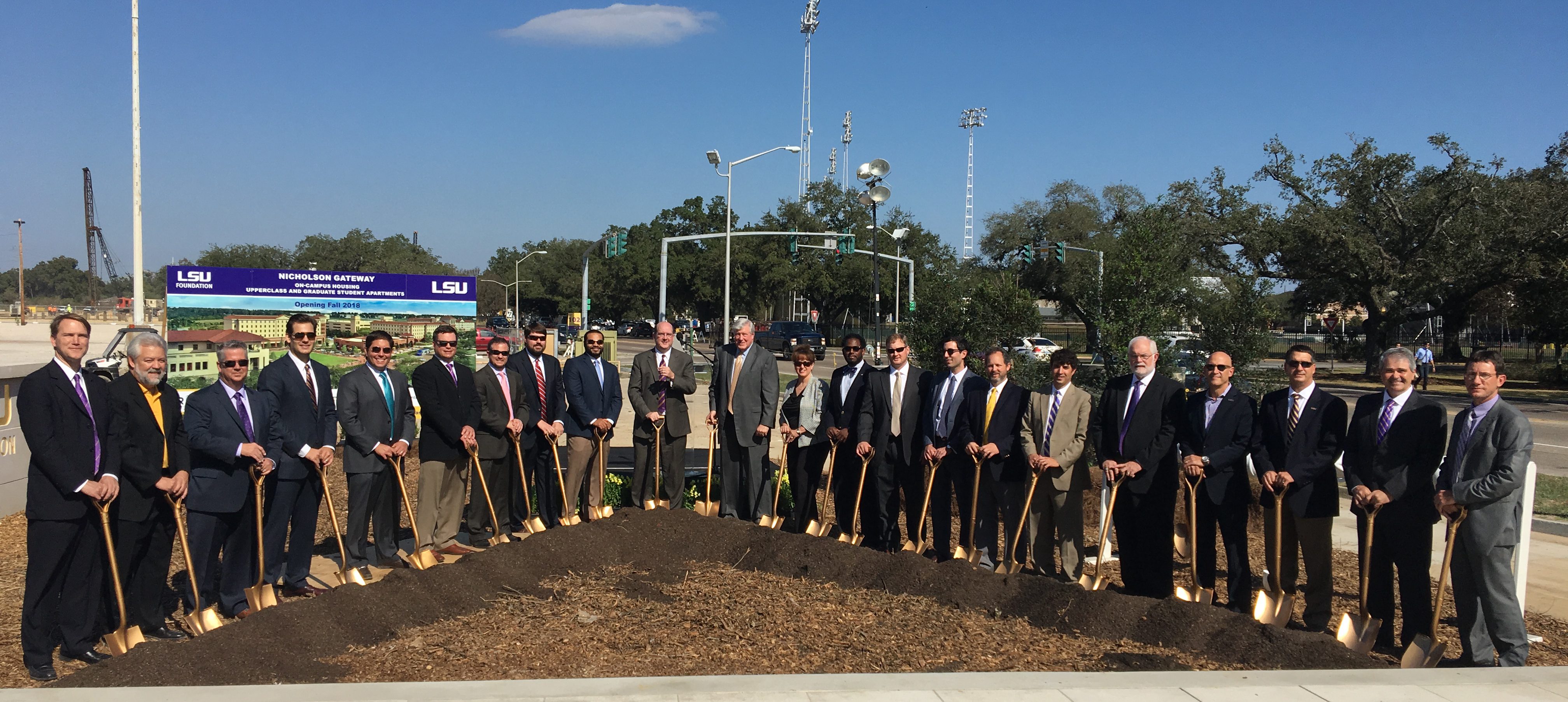 Stirling Properties was pleased to participate in the groundbreaking of Nicholson Gateway last week, a 28-acre mixed-use housing and retail development located on the northwest corner of Nicholson Drive and Skip Bertman Drive across from Tiger Stadium. The development will include a 1,700-bed student housing and athletic dormitory with study areas and green spaces, as well as roughly 50,000 square feet of university focused retail space.
Stirling Properties was selected as the retail developer and leasing broker on the project, working with the prime developer, Georgia-based RISE that specializes in student housing. Stirling Properties will also handle on-going retail property management.
"Stirling Properties is proud to be involved on the development team of Nicholson Gateway. This mixed-use project will not only enhance the LSU campus, but will provide an activity hub for students and visitors," said Townsend Underhill, Stirling Properties Senior Vice President of Development. "In addition, this growth is creating much needed on-campus student housing, new job opportunities and economic development for the area."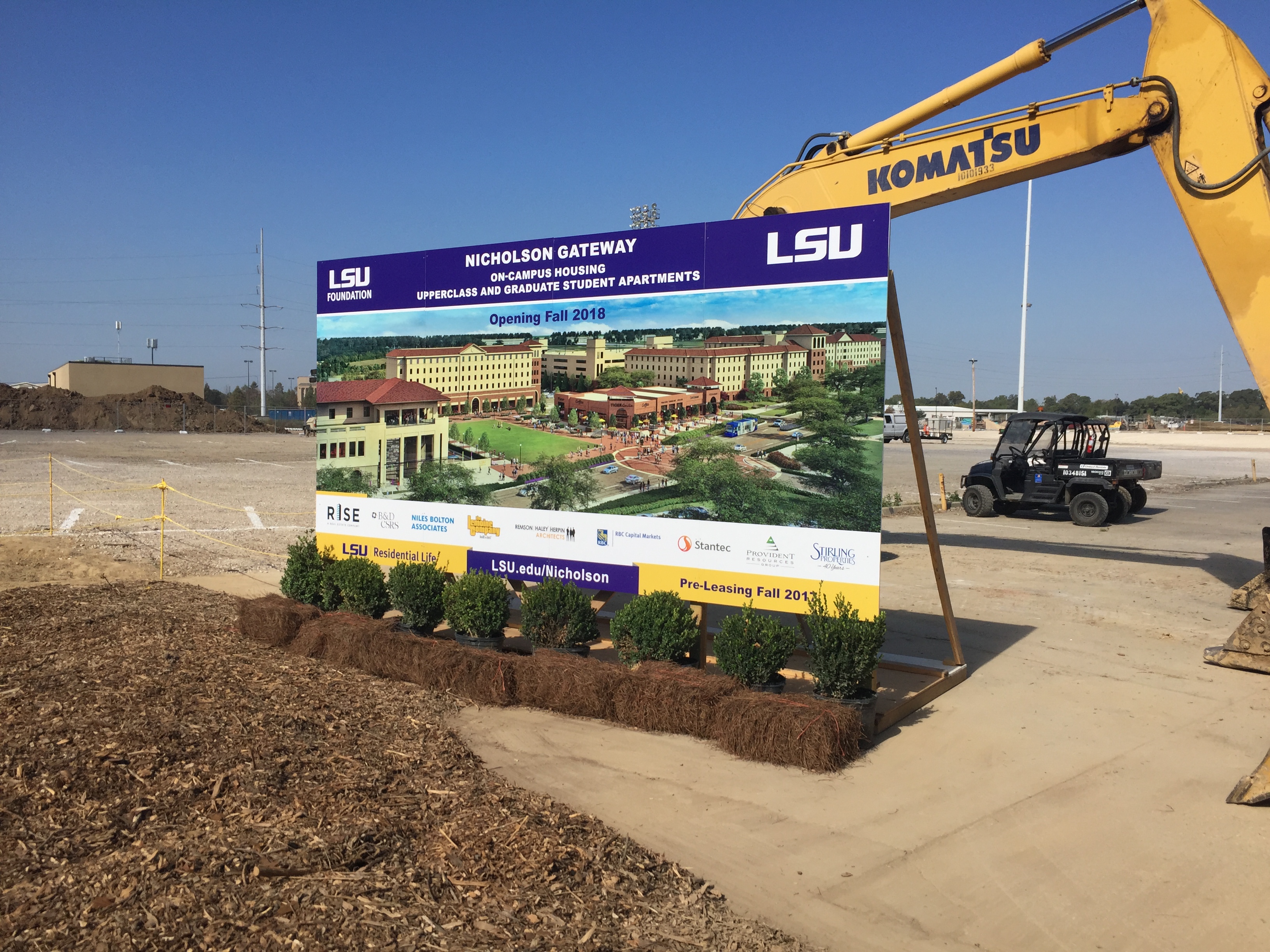 Nicholson Gateway is expected to be open to students for the fall semester of 2018. The development will transform one of the largest remaining underdeveloped tracts of university property, turning an overlooked area into an exciting new corridor.
For leasing information, please contact Rhonda Sharkawy at rsharkawy@stirlingprop.com or (504) 620-8145; or Dottie Tarleton at dtarleton@stirlingprop.com or (225) 922-4253.