Stirling Properties and CBL & Associates Properties, Inc. welcome new tenants and announce updates to Ambassador Town Center in Lafayette.
[vimeo 169295392 w=640 h=360]
Ambassador Town Center Aerial Footage.
Half Shell Oyster House will occupy 5,850 square feet of restaurant space, and is the newest addition to the eatery line-up. This will mark the ninth location for the popular seafood restaurant, and the first in Louisiana. Half Shell Oyster House is expected to open in November of 2016.
Newly leased, Just 4 Him Men's Haircut Lounge—catering to the grooming needs of busy men who want quality service in a comfortable environment—will occupy 1,267 square feet, and is expected to open in September of 2016.
Subway celebrated its grand opening at Ambassador Town Center on Saturday. Freddy's Frozen Custard & Steakburgers and Panda Express opened their doors last month. Additional tenants are still on track to open later this year, including Professor Bob Beans (June 2016), Verizon Wireless (June 2016), Phone Zone (July 2016), Red Robin (July 2016), Avalon Nails & Spa (July 2016), Tao Asian Cuisine (July 2016), Just 4 Him Men's Haircut Lounge (September 2016), World of Beer (October 2016), and Half Shell Oyster House (November 2016).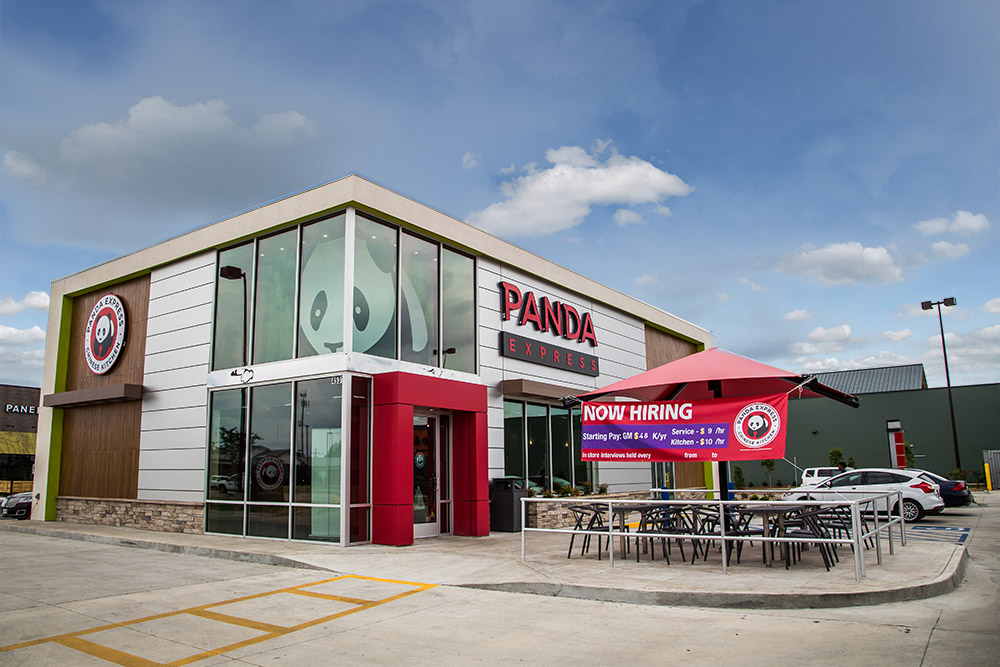 "Ambassador Town Center has continued to thrive since opening earlier this year," said Michael Lebovitz, Executive Vice President, Development and Administration for CBL & Associates Properties, Inc. "We're excited to further enhance the customer experience, adding new stores and eateries to the broad range of options already available."
"Since inception, Ambassador Town Center and its tenants have experienced tremendous success. Restaurants like Chuy's reported the best opening sales in company history. The City of Lafayette and surrounding communities are supporting and frequenting these retailers, and we are eagerly looking forward to future developments and additions to the center," said Ryan Pécot, Stirling Properties Senior Retail Leasing and Development Executive.
Stirling Properties and CBL & Associates Properties, Inc. formed a joint venture to develop the center, and currently manage and lease it. With close to 10 decades of retail experience between them, both companies have extensive commercial real estate knowledge, with acclaimed reputations locally, as well as nationally.
Stirling Properties has been at the forefront of commercial real estate investment and development in Lafayette and surrounding areas of South Louisiana, and is committed to bringing quality development and top-notch retailers to the area. Stirling Properties has developed more than 3.7 million square feet totaling $465 million since 2010, almost exclusively in Louisiana. Other Stirling Properties developments in Lafayette include Ambassador Row, Ambassador Row Courtyards, Stirling Lafayette and Village at Southpark, just to name a few.
Ambassador Town Center is a roughly 60-acre retail project anchored by Costco Wholesale and Dick's Sporting Goods/Field & Stream, consisting of more than 430,000 square feet. Located at the southeast corner of Lafayette's 'main-at-main' intersection, Ambassador Caffery Parkway & Kaliste Saloom Road, the development also includes Avalon Salon & Spa, BJ's Restaurant & Brewhouse, Blaze Pizza, Chuy's Mexican Restaurant, Costco Gasoline, Dickey's Barbecue Pit, Five Below, Freddy's Frozen Custard & Steakburgers, Half Shell Oyster House, Just 4 Him Men's Haircut Lounge, Marshalls/HomeGoods, Nordstrom Rack, Off Broadway Shoes, Panda Express, Panera Bread, PetSmart, Phone Zone, Professor Bob Beans, Red Robin, Subway, Tao Japanese Cuisine, World of Beer, Verizon, and more supporting shops and restaurants to come. The center is currently 98% leased and most of the retailers committed are either first-time locations within Lafayette or Louisiana, or both. With its completion, Ambassador Town Center is a premier regional shopping and entertainment destination, as well as a vital economic contributor to the area.
For more information, please visit stirlingprop.com or cblproperties.com.
For leasing information, contact Ryan Pécot at 337.572.0246 or rpecot@stirlingprop.com or Tim Gilmore at 423.490.8358 or Tim.Gilmore@cblproperties.com. For information on Ambassador Town Center, please visit ambassadortowncenter.com.