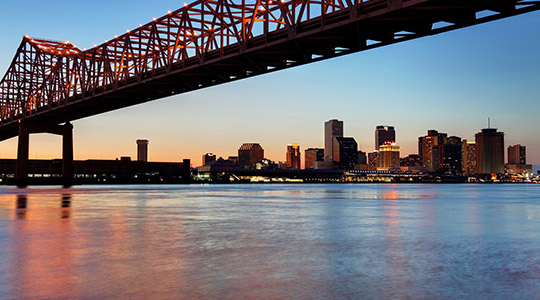 Site Selection Magazine awarded Greater New Orleans, Inc. (GNO, Inc.) the Mac Conway Award for Excellence in Economic Development. The Mac Conway Award for Excellence in Economic Development recognizes the top economic development agencies of the previous year in both metropolitan and micropolitan areas. The criteria used to select the recipients includes the total number of jobs created and the total amount invested as well as per capita investment and jobs created in the region. Site Selection also looks at unique ways economic development organizations are addressing critical issues in their communities.
A few of GNO, Inc. and the Greater New Orleans area successes:
$4 billion in capital investments in 2015
1,988 new jobs created in 2015
Knowledge industry jobs grew 37% in 2015
Congratulations to GNO Inc. for this prestigious and well- deserved honor! This award is yet another testament to the level of economic development, job creation and investment occurring in our 10-parish region.
GNO, Inc. was recognized along with 10 other groups in the nation. To see all the EDOs recognized, please read Site Selection's article.