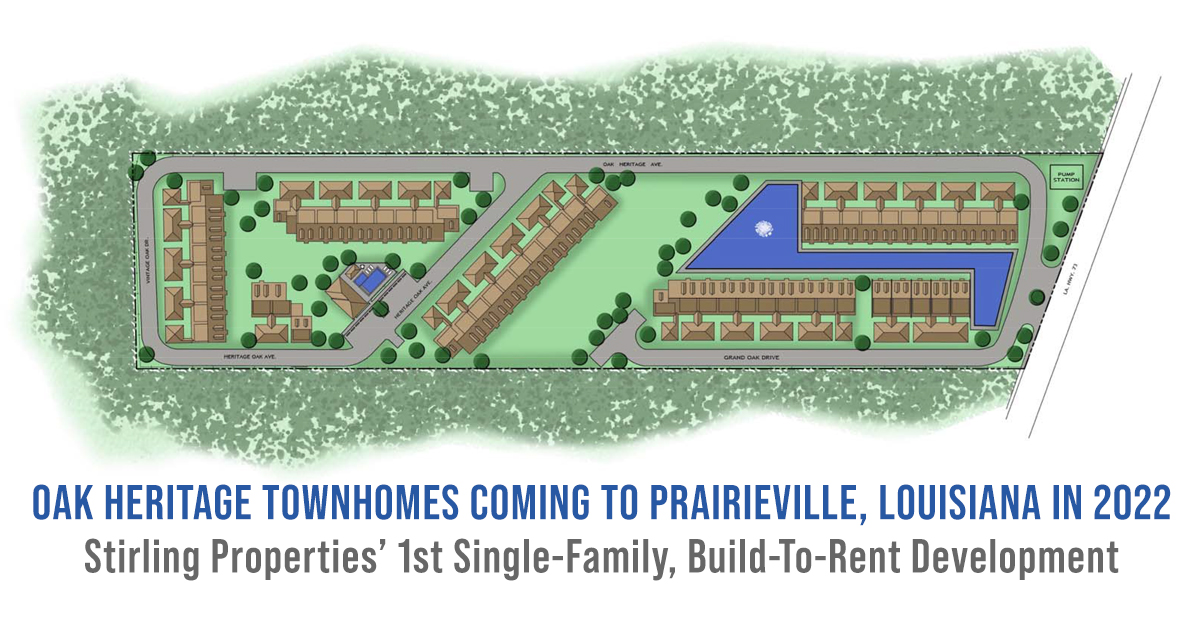 Company's first single-family for-rent development.
Through a joint venture with Level Homes, Stirling Properties announces the development of Oak Heritage Townhomes at 37584 Grand Oak Dr (LA-73) in Prairieville, Louisiana. This project marks Stirling Properties' first single-family, build-to-rent development.
Stirling Properties and Level Homes recently closed on the acquisition of 7.96 acres of property, including one existing townhome, and plan to develop 51 additional units along with a leasing office and pool. The new development will include almost entirely 3-bedroom high-quality, single-family townhomes expressly built for the rental market. In addition, each unit will be equipped with a 2-car garage. The project design team is led by Ratliff Architects, and the builder is Level Homes. Construction began on the first townhomes in late December, and the development is expected to be complete by the end of 2022.
Through the joint venture, Stirling Properties will be responsible for the development of all horizontal land improvements and amenities in addition to asset management and accounting oversight of the project. Level Homes will be responsible for all vertical building improvements. BH Management will handle daily onsite management and leasing.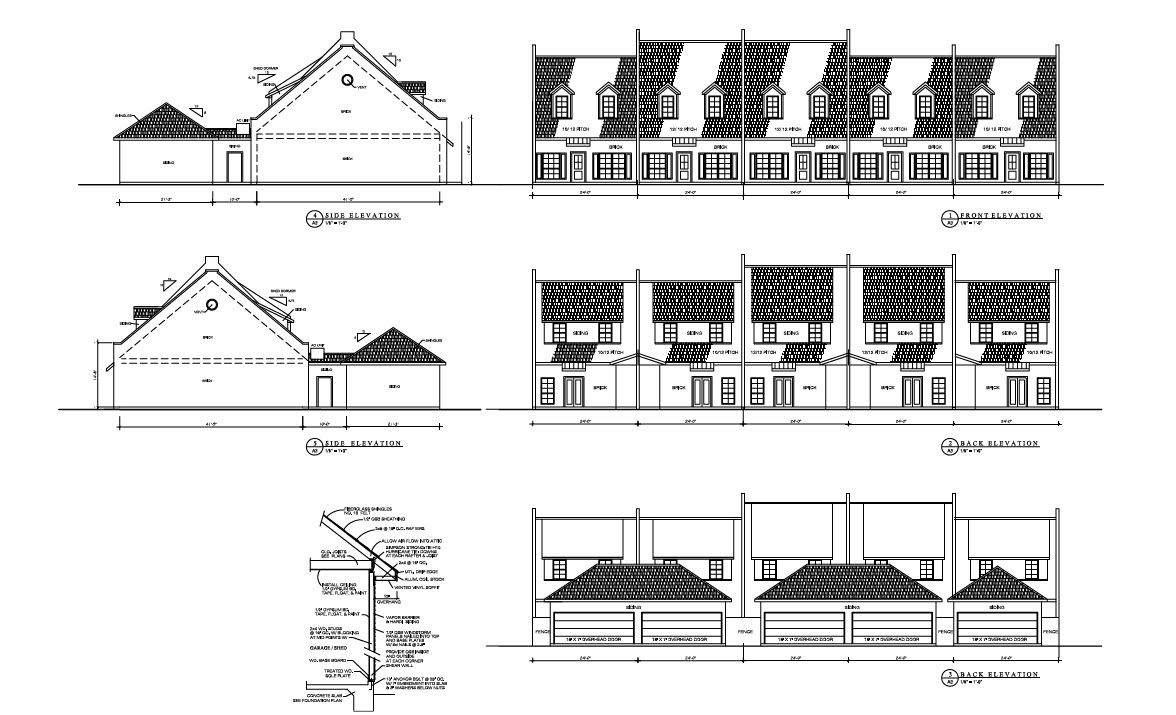 "Level Homes is excited to be a part of the Oak Heritage development. Our company has an extensive track record of developing high-quality, master-planned communities throughout Southeast Louisiana, and we look forward to creating value-driven homes and a unique residential experience for the Prairieville area," said Todd Waguespack, Managing Partner with Level Homes.
"The population of Prairieville has grown significantly over the past ten years, and we believe this is an ideal product type for this market on a site that is extremely well located within the market," said Townsend Underhill, President of Development with Stirling Properties. "This product type is one of the fastest-growing sectors of the U.S. housing market as build-to-rent properties continue to be attractive to seniors, singles, and families alike—as it offers renters the conveniences of homeownership, without the financial and maintenance burdens that come with it. We are excited to partner with Level Homes on this project and hope it is the first of many opportunities to work together."
Level Homes presently serves as the primary home builder for Stirling Properties' single-family, for-sale development, The Preserve at River Chase, in Covington, Louisiana, including 56 homes built or currently under construction.
For more information on Stirling Properties development services, contact John Woodard, Development Manager, at jwoodard@stirlingprop.com or (504) 523-4481.