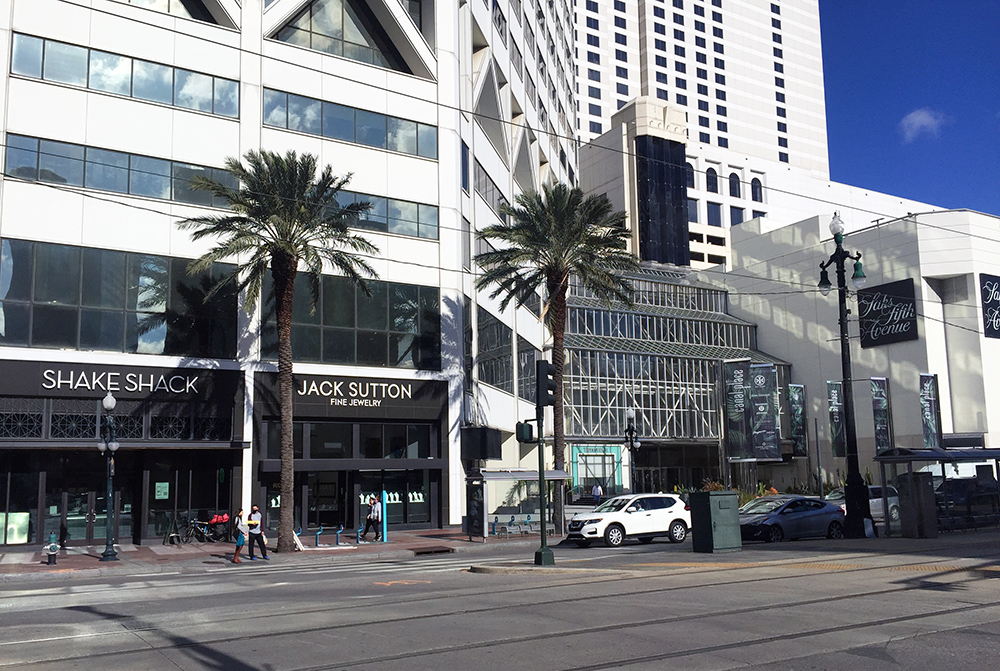 Targeting high-end local & regional retailers to join strong national retail presence.
Stirling Properties, in partnership with O'Connor Capital Partners, has been awarded the leasing assignment for Canal Place, Downtown New Orleans' premier shopping destination, located at 333 Canal Street on the edge of the historic French Quarter.
Anchored by Saks Fifth Avenue, Canal Place is a 3-story, 260,000-square-foot upscale shopping center featuring more than 30 retailers, including luxury fashion and beauty brands, boutique clothing stores and home goods, as well as restaurants, a food court and theater. The Canal Place tenancy boasts a dynamic mix of high-end national stores such as Louis Vuitton, Tory Burch, MCM, lululemon, Anne Fontaine, Anthropologie, Tiffany & Co., J Crew, Brooks Brothers, and vineyard vines, to name a few.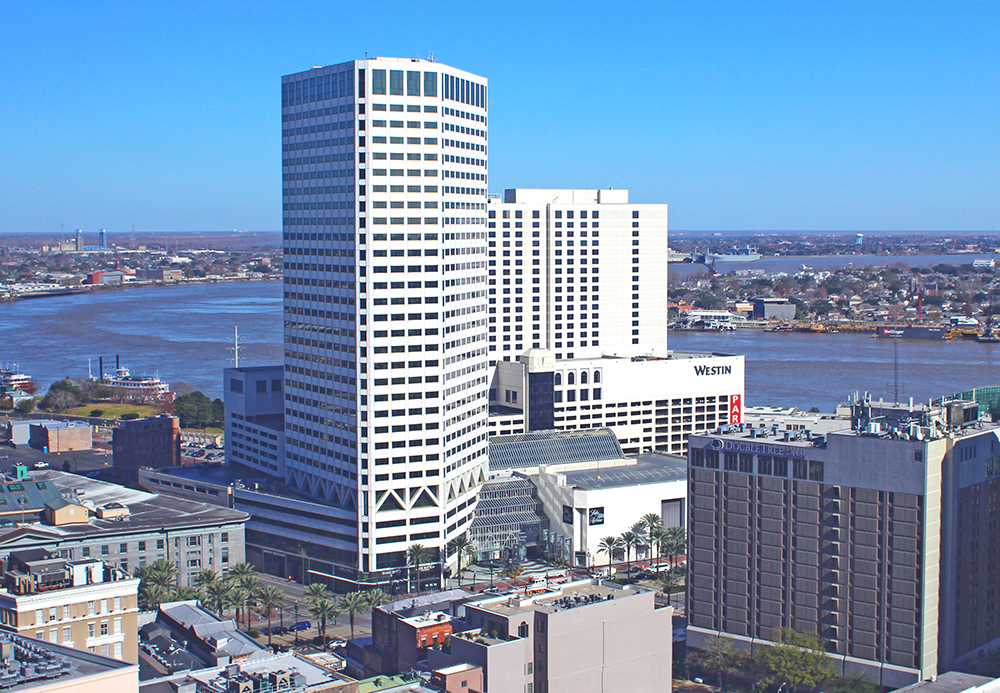 Stirling Properties' commercial advisors Carly Plotkin and Lauren Ryan are serving as the leasing agents for the property. Working with the team at O'Connor Capital Partners, they are targeting best-in-class local and regional tenants to complement the strong national tenancy already present at Canal Place.
"We are excited to work with Canal Place, one of the most prestigious, renowned shopping centers in our region. As part of our marketing and leasing efforts for the property, we are focused on bringing the best local and regional retailers to the center, further expanding its great retail mix, while also highlighting the local flair of New Orleans and our surrounding region," said Plotkin.
"With its proximity and walkability to New Orleans' CBD, French Quarter, Riverwalk area, and all the exciting new developments coming on-line this year, Canal Place is uniquely positioned in the heart of everything, making it the perfect location for high-quality brands looking to expand their customer base," said Ryan.
Canal Place also offers direct frontage to the Canal streetcar line, cruise line terminal access and is connected to Westin New Orleans Canal Place Hotel, creating opportunities to capture local and visiting customers. Multiple leasing opportunities range from 8,860 square feet to 385 square feet, including retail and second generation restaurant space and food court stalls. Short term operators can be accommodated, as well as long-term tenancies.
For leasing information on Canal Place, contact Carly Plotkin at cplotkin@stirlingprop.com / (504) 620-8120 or Lauren Ryan / lryan@stirlingprop.com / (504) 620-8124.