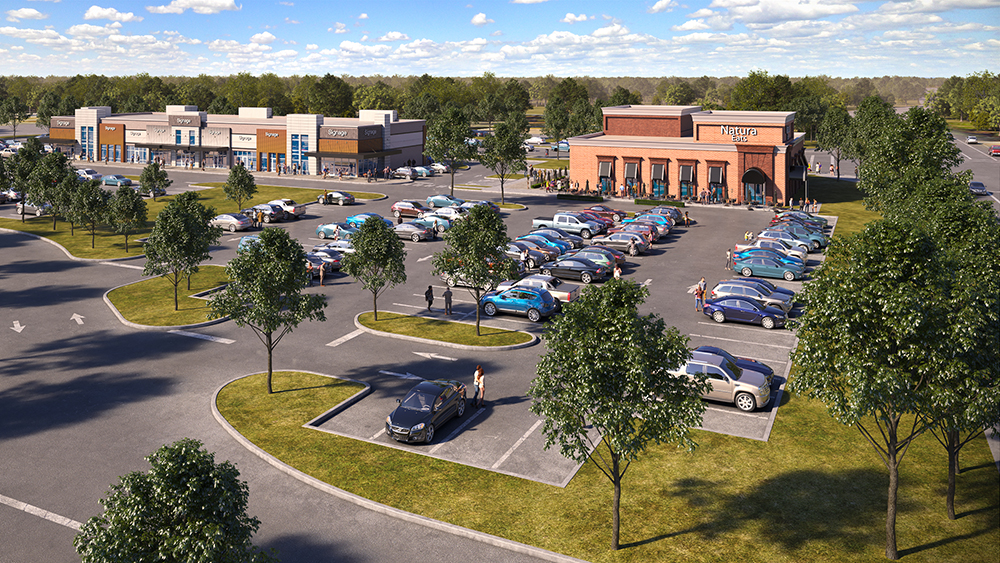 Bubba's 33 to join line-up in new BJ's Wholesale Club-anchored retail redevelopment.
Stirling Properties and Seritage Growth Properties are pleased to announce that Bubba's 33, a new-to-market restaurant concept, is coming to the Shoppes at University Town Plaza in Pensacola, Florida. It will join the tenant line-up in the new BJ's Wholesale Club-anchored retail redevelopment located at 7171 Davis Highway.
Developed by Seritage Growth Properties, the 123,000-square-foot Shoppes at University Town Plaza is positioned at the corner of N. Davis Highway and Creighton Road, previously the site of Sears and Sears Auto.
Bubba's 33 is a family-oriented sports restaurant and bar by the founder of Texas Roadhouse, featuring stone-baked pizzas, fresh-ground burgers, salads and sandwiches. The restaurant will occupy approximately 7,000 square feet of space on the corner lot of the redevelopment. This marks the first Bubba's 33 in the Gulf South region. The original Bubba's 33, which opened in 2013 in Fayetteville, NC, was recognized locally as the Best New Restaurant and Best Sports Restaurant.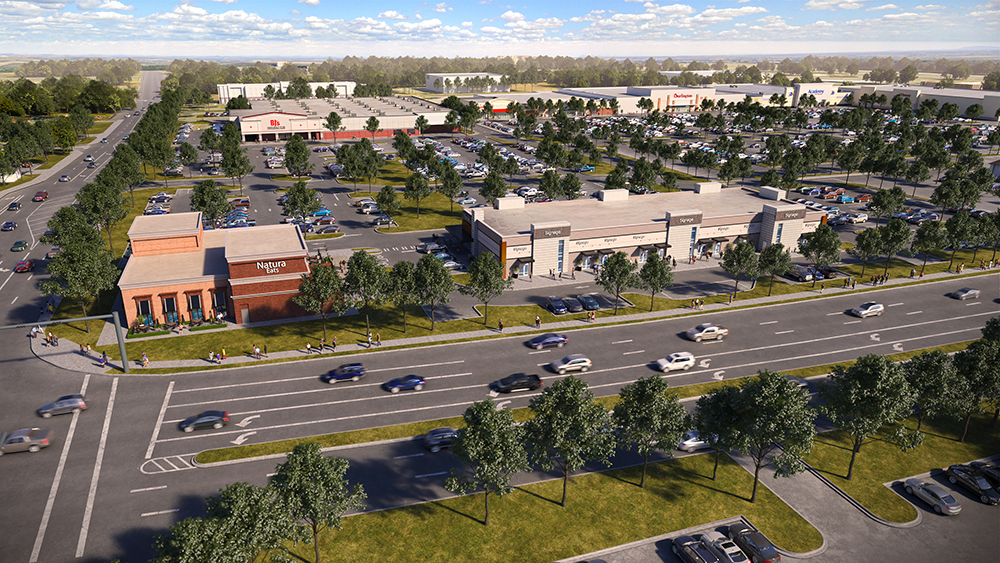 Anchor-tenant BJ's Wholesale Club will occupy roughly 100,000 square feet of retail space. Construction commenced this summer, and the store is expected to open in the first quarter of 2020. The membership warehouse club will feature an extensive selection of fresh foods, a full-service deli and household essentials like paper products, cleaning products, diapers, pet supplies and more. This is the first location for BJ's Wholesale Club in the Florida Panhandle, and it is expected to bring about 140 jobs to the market.
The Shoppes at University Town Plaza will include 16,200 square feet of additional retail shop space positioned along Davis Highway. Stirling Properties' commercial advisors Kyle Knight and Darryl Bonner are serving as the project's listing brokers and are working to fill the remaining space with a great mix of local favorites and new-to-market retailers.
"The Shoppes at University Town Plaza is an exciting new Class A retail project located within a major growth node in Pensacola. We are targeting restaurant users, as well as soft goods and service providers for the residual space that will not only be great additions to the market but strongly complement the successful contiguous retail development," said Knight. "This project is indicative of Pensacola's dynamic economic development—from Downtown to the Northwestern areas—and illustrates its potential for sustained growth and evolution."
Stirling Properties is located at 220 W. Garden St., Suite 802, in Pensacola at the SCI Building. For sales and leasing information, contact Darryl Bonner at 770-335-2828/ dbonner@stirlingprop.com or Kyle Knight at 251-769-8487/ kknight@stirlingprop.com.