Anticipated opening scheduled for late 2020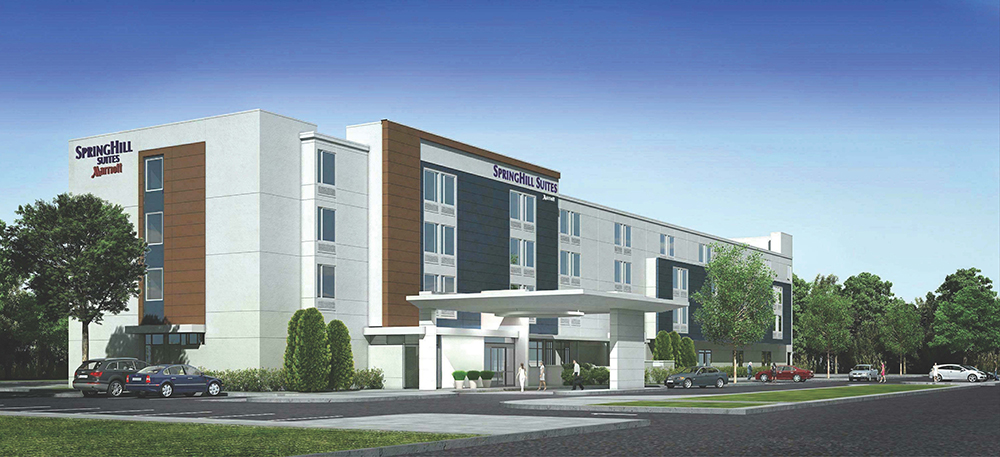 Q Hotels and Stirling Properties are pleased to announce that Springhill Suites by Marriott is breaking ground at Fremaux Park in Slidell, Louisiana. Fremaux Park is the mixed-use property surrounding the Fremaux Town Center retail development.
Q Hotels, a LaPlace, Louisiana-based hospitality development and management company, previously purchased the 1.87-acre parcel of land, and the company is now ready to begin construction of a four-story, 88-room hotel under the Marriott flag. The hotel will encompass 57,000 square feet of space located on the south side of the W-14 canal at the corner of Ruth Garrett Way and Bill Garrett Road (I-10 Service Rd.). Groundbreaking and site work began this week. Springhill Suites by Marriott is expected to open in the fourth quarter of 2020.
"We are truly excited to continue expanding our portfolio to be the newest member of the Slidell community! The Springhill Suites by Marriott will be a great addition to the Fremaux development and complement its dynamic tenant mix by offering an upscale, all-suite option for travelers and visitors of the Northshore area," said Rachael Brockhoeft Burns, Regional Director of Operations, Q Hotel Management.
Q Hotels' development arm, Velocity Builders, will serve as the contractor and developer of Springhill Suites by Marriott; its management arm, Q Hotel Management, will handle hotel operations. Q Hotels currently owns and manages 12 hotels with brands ranging from Hilton, Marriott, IHG and Best Western across Louisiana and Texas, as well as multifamily and retail properties.
Fremaux Park is part of the roughly 350-acre regional mixed-use development located at the southwest corner of Interstate 10 and Fremaux Avenue in Slidell, Louisiana. It includes Retreat at Fremaux Town Center luxury residential apartments, Springhill Suites by Marriott (under construction), Waypoint apartment community (under construction), Saltgrass Steak House and Dana Inc. Service & Assembly Center (under construction). The adjoining Fremaux Town Center, anchored by Dillard's, Dick's Sporting Goods, Kohl's and Best Buy, includes more than 640,000 square feet of retail and restaurant options. Additional phases are forthcoming with added residential, retail, industrial and office park.
For leasing or sales information, contact Ryan Pécot at 337.572.0246 / rpecot@stirlingprop.com or Bradley Cook at 985.246.3720 / bcook@stirlingprop.com.