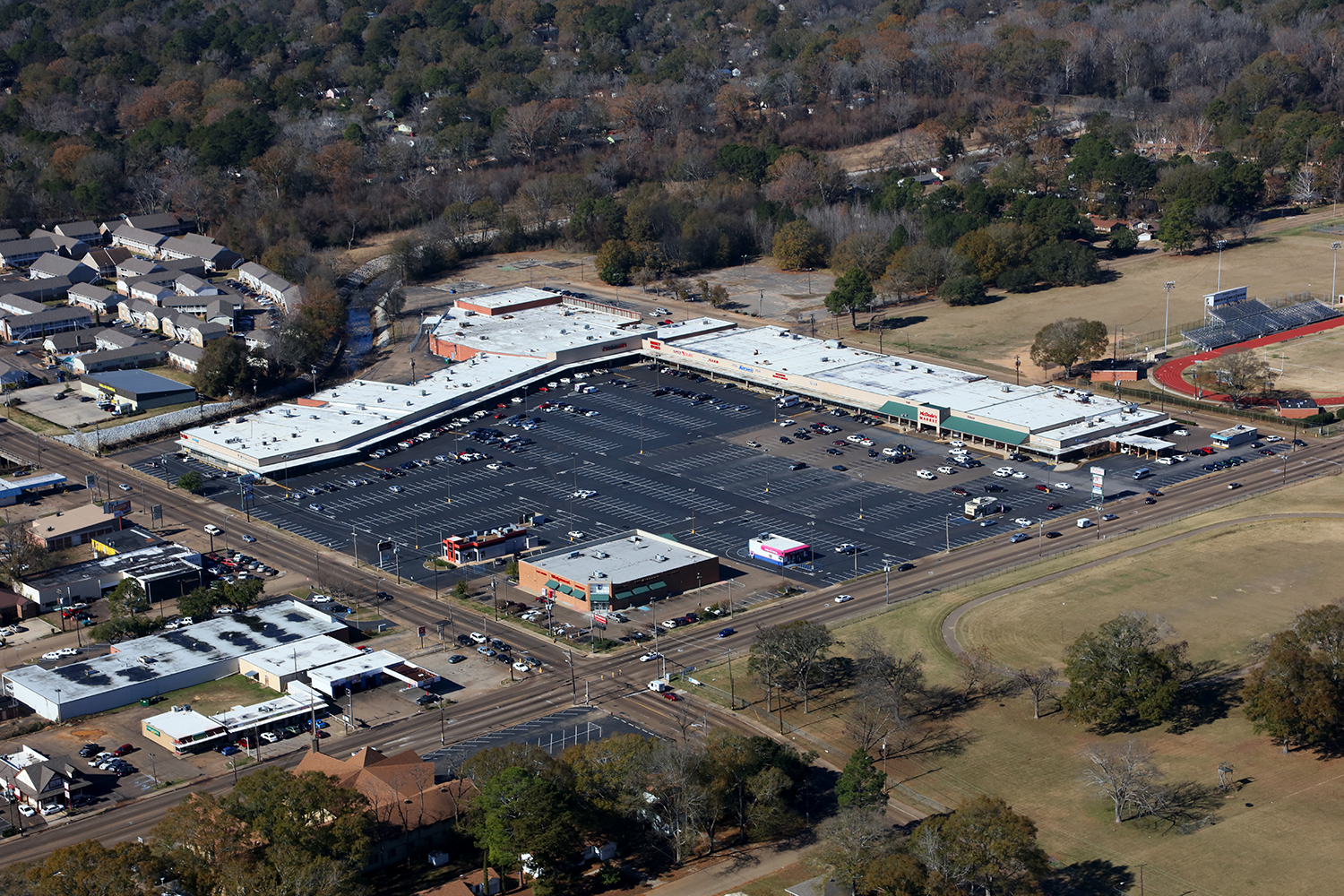 Stirling Properties is pleased to announce that Planet Fitness is joining the tenant lineup at Westland Plaza retail center in Jackson, Mississippi. The fitness franchise will occupy 16,664 square feet of retail space adjacent to Froogel's Cost+Foods grocery store on Ellis Avenue. Buildout of the space commenced last week with plans to open this summer.
Planet Fitness has become one of the largest and fastest-growing franchisors and operators of fitness centers in the U.S. by number of members and locations. With more than 1,700 locations in all 50 states, the District of Columbia, Puerto Rico, Canada, Dominican Republic, Panama and Mexico, Planet Fitness has continued to spread its unique mission of enhancing people's lives by providing an affordable, high-quality fitness experience in a welcoming, non-intimidating environment. It was recently named to Newsweek's inaugural 2019 list of America's Best Companies for Customer Service as the number one customer service provider for fitness centers.
The new Jackson location will be operated by PLNTF Holdings, LLC, the largest developing Planet Fitness Franchisee Group that operates more than 70 clubs across the U.S. and will likely hire around 20 people from the Jackson community.
"We're eager to expand our 'Judgement Free Zone' to the Jackson community," states Mike Campagnolo, CEO of PLNTF Holdings, LLC. "Planet Fitness will provide local residents a convenient, high-quality, judgement free fitness experience at an extremely affordable cost of $10 per month."
"Stirling Properties is excited to welcome Planet Fitness to Westland Plaza and the west Jackson community," said Donna Smith, Senior Vice President of Asset Management & New Business with Stirling Properties. "Westland Plaza's unique mix of retailers helps to fortify the center as one of the best choices in the area for resident's daily shopping needs. It continues to gain new interest from national retailers that appreciate the potential of such an excellent location in the heart of this trade area. Planet Fitness will be a great addition to the existing tenant lineup, and we eagerly look forward to its opening."
Westland Plaza, anchored by Froogel's Cost+Foods and Walgreens, is a 221,500-square-foot retail center located at the intersection of Ellis Avenue and Robinson Road in Jackson, Mississippi, the largest metro area in the state. Originally constructed in the late 1950s and renovated in 2009, Westland Plaza remains at the heart of west Jackson and continues to serve the shopping needs of the community as a truly convenient location. Its diverse mix of local, regional and national retailers and service operators include United States Post Office, Sunnybrook Dental, Aaron's, Cato-It's Fashion Metro, Rainbow, Family Dollar, City Gear, Hibbett Sports, Rent-A-Center, Goldstar Beauty Supply, Chopsticks Buffet, Trustmark Bank, Baskin-Robbins, MetroPCS, Boost Mobile, and many more. Stirling Properties serves as the Asset Manager of the property and handles day-to-day management responsibilities.
For leasing information at Westland Plaza, contact Allen Carr or Sterling McCool with Overby at allen@overby.net or sterling@overby.net or 601-366-8511.