LSU and Stirling Properties announced today that Frutta Bowls, Starbucks and Private Stock apparel boutique will be retail tenants in the university's new Nicholson Gateway Development Project, currently under construction on a 28-acre site of the Nicholson Drive Corridor, between West Chimes Street and Skip Bertman Drive.

The three tenants join anchor retailer Matherne's Market and fast food restaurant Wendy's in the roughly 50,000-square-foot retail component of Nicholson Gateway, which will serve residents of the project, the LSU community and visitors, as well as the surrounding Baton Rouge area.
"We are thrilled to have Frutta Bowls, Starbucks and Private Stock join Matherne's Market and Wendy's in our campus community. I'm confident these new neighbors will enhance the Nicholson Gateway living experience for the more than 1,500 students who will call this new space home in just a few weeks," said LSU Assistant Vice President of Residential Life Steve Waller.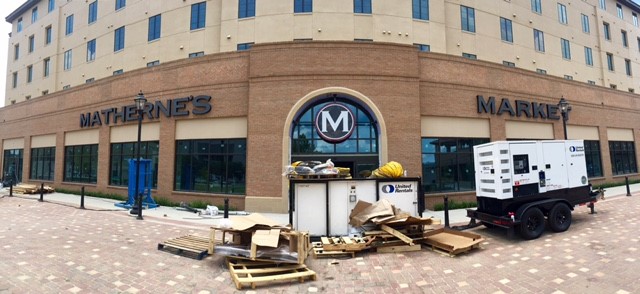 Opening its first Louisiana location, Frutta Bowls is a quick-service eatery offering acai, pitaya, oatmeal and kale bowls topped with fresh ingredients like fruit and granola. Their menu also includes smoothies, protein bites, kombucha and grab-and-go items.
Private Stock offers a selection of upscale sneakers and trendy apparel in a fashion-forward, hip atmosphere. Owner Donnie Alfred is a graduate of LSU and former LSU Track and Field sprinter, and is excited to move his Baton Rouge, La., store location closer to students.
Starbucks will operate a licensed location at LSU with indoor and outdoor seating to be a neighborhood gathering place for Nicholson Gateway residents, all LSU students, faculty, staff and visitors.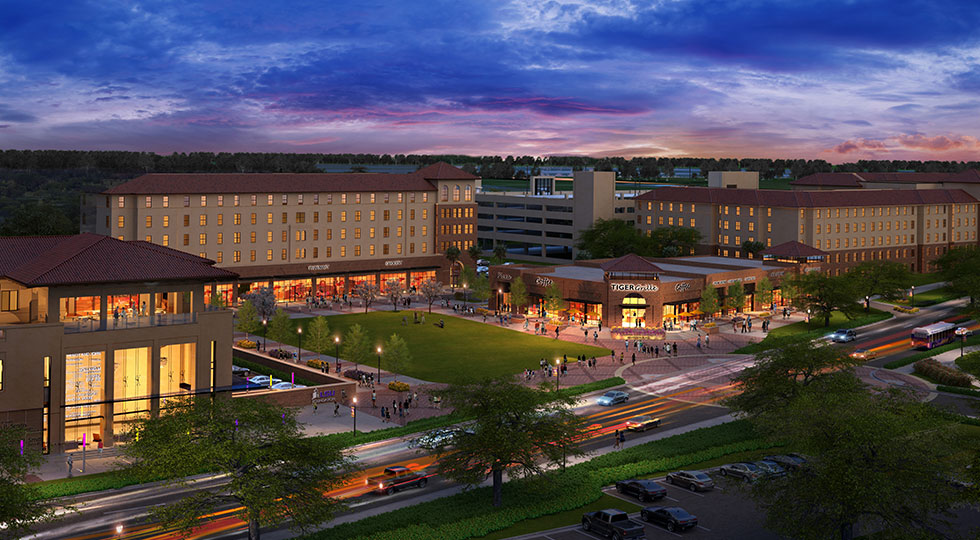 The LSU Property Foundation, an affiliate of the LSU Foundation, is facilitating Nicholson Gateway. Stirling Properties is serving as the retail developer and leasing broker on the project, working with the prime developer, Georgia-based RISE Real Estate, which specializes in student housing. Stirling Properties will also handle ongoing retail property management.
Opening this month, Nicholson Gateway will include 763 units of apartment-style housing for over 1,500 students, with associated residential support spaces, such as lounge spaces, study areas, community gathering places and retail food service. The project, focused on the largest underdeveloped tract of university-owned property that is adjacent to the campus core, will turn what has traditionally been the back of the campus into an exciting new gateway district while responding to demands for on-campus housing and supporting student success, improving the campus living experience for both undergraduate and graduate students.
For retail leasing information, please contact Dottie Tarleton, CCIM at dtarleton@stirlingprop.com / 225-922-4253 or Rhonda Sharkawy at rsharkawy@stirlingprop.com / 504-620-8145.
For student leasing information, visit lsu.edu/nicholson. Information about the overall project is available at nicholsongateway.com.