1st location currently under construction in Foley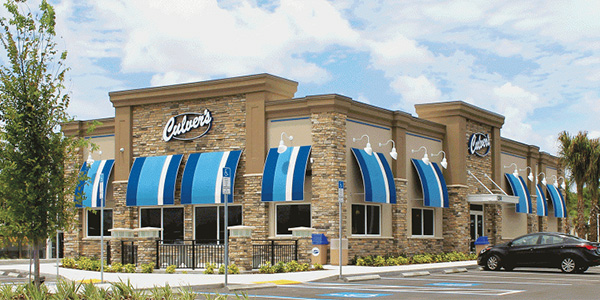 Stirling Properties is pleased to welcome the 1st Culver's restaurant to Foley, AL.
Culver's franchisee Curtis Herbig recently closed on the acquisition of a 1-acre parcel of land located at 3201 South McKenzie Street in Foley for construction of the restaurant. Work on the site has commenced, and the projected opening date is anticipated for early November of 2018. Andrew Dickman, Sales & Leasing Executive with Stirling Properties, worked with Culver's to secure the property.
"Culver's is thrilled to open our first restaurant location in Alabama—and to introduce the market to our signature frozen custard and ButterBurgers, among our numerous other delicious menu offerings," said Herbig. "Culver's has a long history of commitment and engagement in the communities that we serve, and we look forward to getting to know our new neighbors and extending our Culver's family."
"Stirling Properties is proud to finally welcome Culver's to Alabama," said Dickman. "This deal truly demonstrates the strength of our local economy and reiterates the attractive qualities that our market has to offer businesses. Culver's is an exciting restaurant addition that area residents and visitors alike will enjoy for many years to come."
According to an announcement from Culver's, other restaurants are in the planning stages for Alabama, however specific locations and timelines have not been determined.
Midwest-based Culver's is an expanding fast-casual franchise chain with over 660 independently owned and operated restaurants in 24 states. Alabama will be the chain's 25th. Signature menu items include the ButterBurger®, (from the lightly buttered bun) made from fresh, never frozen U.S. beef, and fresh Frozen Custard, including the famous Flavor of the Day program. The restaurants' award-winning customer service is based on small-town, Midwestern values, genuine friendliness and an unwavering commitment to quality and cleanliness.