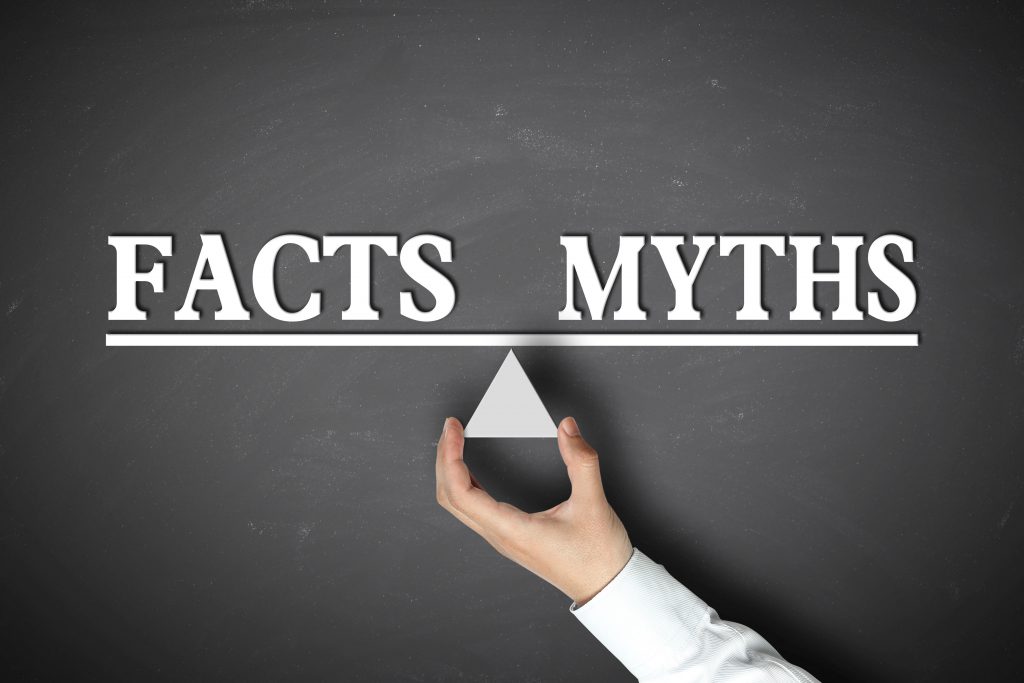 I recently read another doom-and-gloom article in the local newspaper that embellished the dire health of shopping centers and the retail industry in general.
It reminded me of an old quote regarding Mark Twain, "The report of my death has been grossly exaggerated." As the story is told, Twain was traveling abroad on a speaking tour. A rumor began that he was gravely ill, subsequently followed by reports that he actually died. A major news publication picked up on this rumor and ran with it—soon enough, the news went viral. Twain read about his own death in the media! Ironically, once the very-much-alive Twain was contacted by a reporter for a statement, he gave (a variation of) the famous line above.
His story is very reminiscent of the rumors and headlines regarding the death of retail and brick-and-mortar stores today—grossly exaggerated. This statement may sound contradictory in the wake of numerous high-profile store closures and bankruptcies over the last couple of years, but, according to a recent study by Deloitte, "The great retail bifurcation: Why the retail "apocalypse" is really a renaissance, here are some hardcore facts to add to the hysteria:
In 2017, retail sales increased 3.5%, compared to a gross domestic product growth rate of 2.3% the same year.
In the 1st quarter of 2018, retail spending was up 1.6% YOY; total spending across brick and mortar grew 3.2%.
Last year, 44% of consumers reported spending more on retail than 2016. Only 14% said they spent less.
Brick and mortar is predicted to grow by $36 billion by 2022, and e-commerce is predicted to grow by $50 billion in the same period.
Retail is not dying; it's evolving. Deloitte's report found that high-end, luxury retailers have seen revenues soar 81% over the last five years, while price-conscious retailers have seen their revenues steadily increase 37% over the same period. This contrasts with mid-level, balanced retailers (deliver value via a balance of price and/or promotion), whose revenue has increased only 2%. From 2015 to 2017, price-based retailers gained 2.5 stores for every store balanced retailers closed.
Net store openings and closings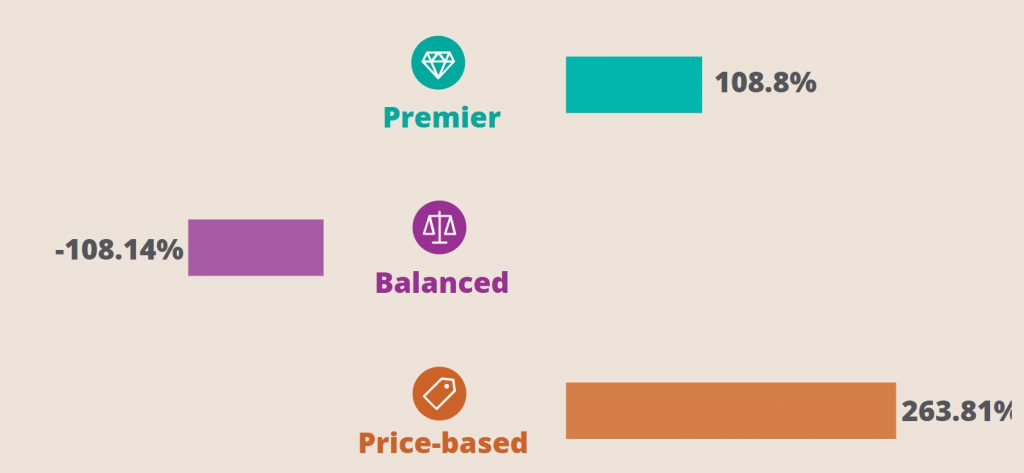 Here's why: The study shows that consumer economics are actually changing the retail environment, and household income has the strongest observed correlation with shopping behavior. Unfortunately, for the majority of U.S. consumers, the last 10 years have represented a dramatic worsening of their financial situations. Rising healthcare costs combined with new expenses associated with mobile phones and data plans are eating away at discretionary spending that would otherwise have benefitted retailers.
Additionally, income levels affect where consumers make purchases. Low-income consumers are 44% more likely than their wealthier counterparts to shop at discount retailers, and also more likely to shop in-store at supermarkets, convenience stores, and department stores. High-income consumers, on the other hand, are 52% more likely to shop online. While millennials are often lumped together and portrayed as the source of disruption, reporting found that millennial behavior (by income group) is virtually indistinguishable from other generations.
Likelihood of Online vs. In-store spend

The "e-pocalypse" can officially be filed away under fake news. While there is no question that technology has disrupted the retail business via e-commerce, mobile devices, virtual shopping, etc., physical stores continue to dominate retail sales. Research shows that 78% of consumers prefer to shop in-store and spend significantly more in physical stores than online.
In fact, the real story is that the vast majority of retail sales still take place in brick-and-mortar stores—e-commerce sales account for less than 10% of total retail sales. It is also estimated that over half of those online sales actually go to brick-and-mortar retailers. The online vs. brick-and-mortar struggle is not quite what it seems.
However, that doesn't mean that all retail stores are going to survive. As I've said before, there will be winners and losers in the retail race. The winners will be those retailers that can evolve with the changing landscape and capitalize on the consumers increasing demands—and we will continue to see more store closures, especially among the mid-level, balanced retailers.
Home furnishings, beauty/cosmetics, and home improvement stores are performing exceptionally well. Stores such as Best Buy, Dollar General, Ross Dress For Less, TJX Cos. (T.J.Maxx, Marshalls, HomeGoods), ULTA Beauty, and countless others are all thriving and rapidly expanding their physical presence. We see new-to-market retailers pop up every day. Even Amazon has taken note of the power of physical stores and rolled out brick-and-mortar expansion plans. Many other pure online players have followed the same path, like Warby Parker, Fabletics, and Bonobos.
The folks at Deloitte concluded their insightful report with this: "A sea change is clearly taking place in the retail market—but it is not the retail apocalypse. In our view, it is instead a renaissance—driven by huge shifts in economics, competition, and consumer access to options, all fueled by exponential advancement in technology. And in this renaissance, the winners appear to be those retailers that can capitalize on consumers' experiences of their economic well-being—or lack thereof—to offer a value proposition that aligns with consumer needs."
Despite the deathly tales, retail is very much alive and well—as was Mark Twain!