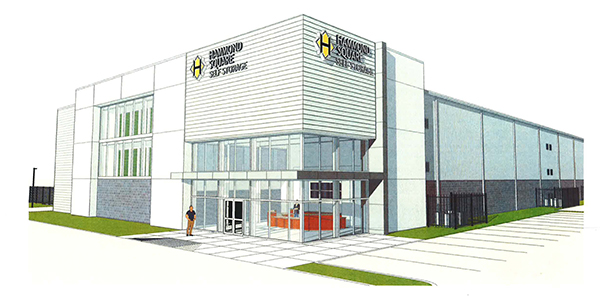 Stirling Properties commercial real estate company has broken ground on the development of Hammond Square Self Storage in Hammond, Louisiana.
The 3-story, 93,902-square-foot storage facility will be located on the corner of US Highway 51 (SW Railroad Avenue) and West Minnesota Park Boulevard behind Walgreens. It will include 641 climate-controlled units as well as RV and boat storage areas.
Construction has commenced on the project, with site work and foundation work already underway. Anticipated completion is scheduled for the end of July.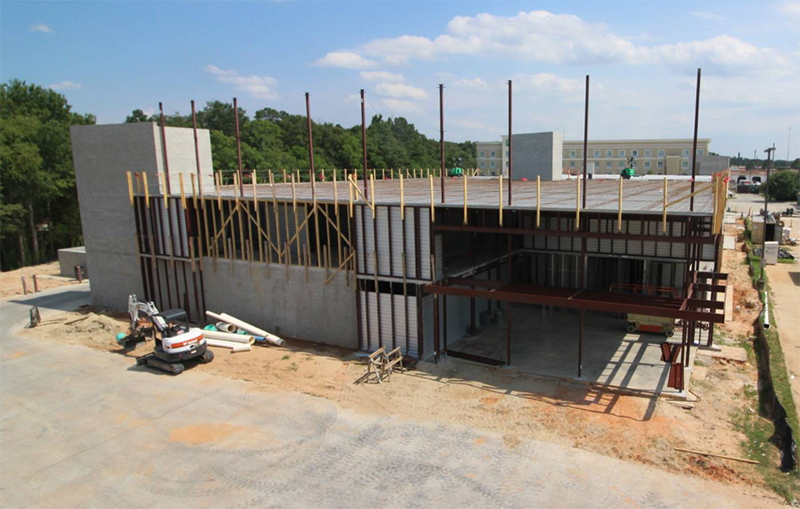 Stirling Properties is developing the facility and will handle daily management upon completion. The architect is Houston-based Edgecomb & Associates, a firm that specializes in self-storage facilities, and Kent Design Build is the general contractor for the project.
"Stirling Properties is excited about the development of Hammond Square Self Storage. This project marks our first ground-up, climate-controlled storage facility development," said Townsend Underhill, President of Development for Stirling Properties. "Tangipahoa Parish is experiencing significant growth, creating a high demand for this type of service. The strategic location in close proximity to Hammond Square and I-12 will provide easy access and convenience for customers."
Underhill continued, "We've assembled a very talented team—with tremendous experience in the storage industry—to work on the development of Hammond Square Self Storage. Stirling Properties currently manages and operates several climate-controlled storage facilities within our existing portfolio that were redevelopments of previously occupied retail space."
Stirling Properties also redeveloped the neighboring Hammond Square shopping center located on the northwest corner of Interstate 12 and Hwy. 51. Hammond Square is Tangipahoa Parish's premier shopping destination. Anchored by Dillard's, Target, Sears, JCPenney, Academy Sports+Outdoors, and AMC Theatres, the 903,000-square-foot retail center offers a dynamic mix of national and local retailers, shops, and restaurants.