DXC Technology to create 2,000 high-paying jobs.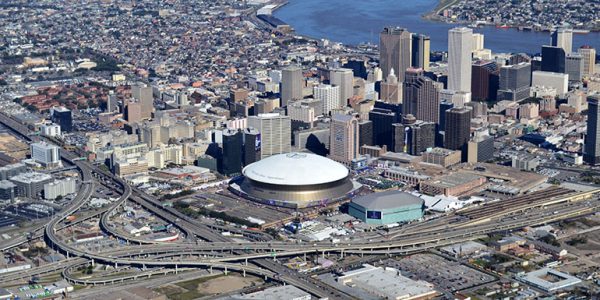 The greater New Orleans region is celebrating a monumental economic win with the announcement that DXC Technology will establish a Digital Transformation Center in New Orleans's Central Business District. (The site location will be finalized and announced soon.) The new Digital Transformation Center is expected to create 2,000 permanent high-paying jobs over the next seven years, and an annual payroll exceeding $133 million by 2025. This marks one of the largest economic development deals in the history of Louisiana.
DXC Technology is a new business venture resulting from the merger of Computer Sciences Corp (CSC) and the Enterprise Services business of Hewlett Packard Enterprise (HPE)—and is a global leader in IT services.
This deal has been in the works for a very long time, and yesterday, New Orleans Mayor Landrieu, along with many government and community officials, economic development organizations, and higher education leaders brought the project to fruition. The Digital Transformation Center was heavily competed for but New Orleans emerged as the front-runner on a short list of great cities across the country.
As New Orleans approaches its 300th anniversary, this is truly a significant milestone for the city. This economic development win is yet another testament to the emergence of New Orleans as one of the top cities for young professionals to work, and reinforces the momentum of our area as a major technology hub.
This is an exciting time for New Orleans. We have celebrated many economic successes and accomplishments over the last several years, and this is just the beginning. Stirling Properties is proud to be a part of this thriving region!
Learn more about the announcement from LED (Louisiana Economic Development).