Stirling Properties will resume management & leasing of the property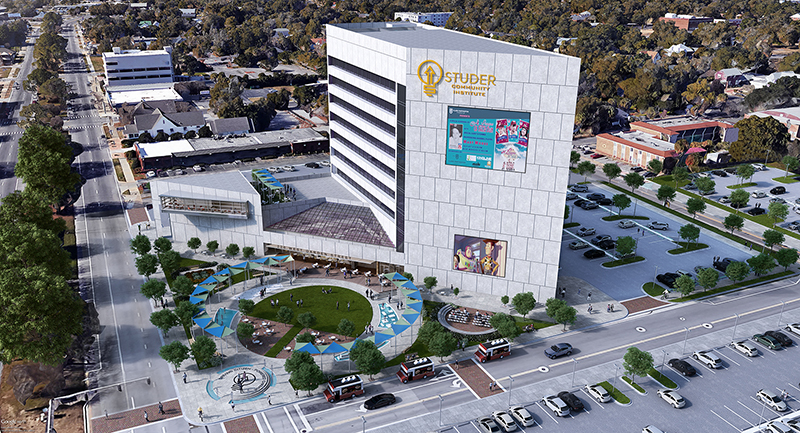 Stirling Properties commercial real estate company is pleased to announce the closing on the sale of 220 West Garden (former SunTrust Tower) in Pensacola, Florida. The 95,329-square-foot, 10-story office tower was purchased by Civic Conversations, LLC, which is part of the Studer Family of Companies.
Jason Scott, Sales & Leasing Executive with Stirling Properties, worked on behalf of the seller on the property transaction. Stirling Properties will also resume the management and leasing assignments of the property. Exciting new renovations for the building are expected to commence in November of this year, with completion anticipated for the fourth quarter of 2018.
"We are glad that one of Pensacola's most iconic buildings is going to continue to serve the Pensacola community in a fresh, new way," said Scott. "We are equally excited at the opportunity to work with Studer Properties, LLP and its team to provide them with quality management and leasing services that complement Studer's core mission for improving the quality of life."
Studer's plans for the property include a significant capital investment with the goal of turning it into a place for community discussions and dialogue, to host expert speakers on issues important to Pensacola, and create an open public space for citizens to meet and enjoy downtown, and a best-in-class event center.
While most of the building will remain a multi-tenant office tower, the renovation plans include converting the 17,000-square-foot ground floor into a community interaction area with café, lecture space, and an environment for other community gatherings. The existing exterior open space will become an urban plaza for musical events, outdoor movies, and other seasonal activities. The building's ninth floor will include an observation room for visitors.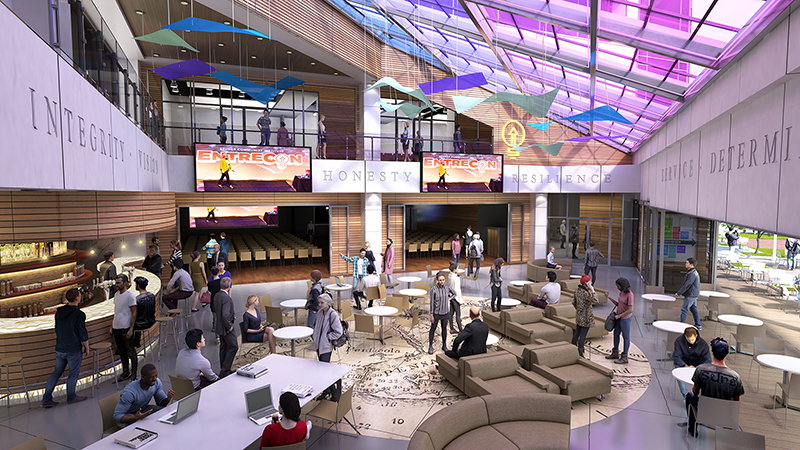 "Our goal has always been to improve the quality of life for people in Northwest Florida. Through our commercial ventures, we hope to help our community and our local businesses be more productive and profitable, which translates to more jobs and a better trained workforce," said Quint Studer.
"Stirling Properties is proud to retain 220 West Garden as part of our commercial portfolio in the Pensacola region. We look forward to working with the Studers and their organization in its core mission to make Pensacola the best place to live and work," said Will Barrois, VP & Regional Manager for AL/FL with Stirling Properties.
Stirling Properties is located at 220 West Garden Street, Suite 802 in Pensacola, Florida. Click here for more information regarding our services.