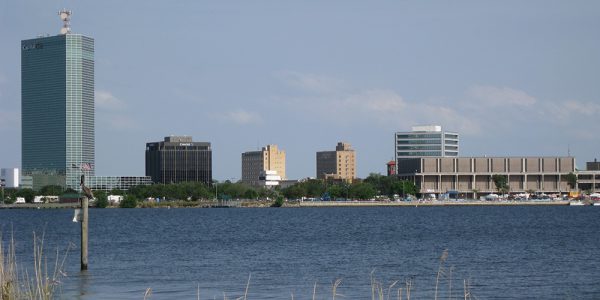 Stirling Properties is pleased to announce that it is expanding its commercial real estate services in Lake Charles and the Southwest Louisiana region. Seth Citron, Sales and Leasing Executive, will lead the company's growth efforts in the area.
Citron, a former Lake Charles resident, has led brokerage services remotely in the area over the last couple of years, and will now be returning to establish a physical presence in the market beginning Monday, August 14th.
Southwest Louisiana has seen a considerable economic boom over the last couple of years. Population growth, increased job opportunities, and rapid business expansion is making Lake Charles one of the fastest growing regions in the state. The progression is also spurring commercial real estate development that is quickly attracting new retailers and business tenants.
"Stirling Properties has been active in Southwest Louisiana for many years, but the recent economic growth has provided us an opportunity to expand our services and put boots on the ground in the market again," said Marty Mayer, President & CEO of Stirling Properties. "Having previously lived in Lake Charles, Seth is familiar with the area. He understands the local industry and will be a huge asset to the community."
"As part of our overall company growth strategy, Stirling Properties continues to expand and diversify our brand and footprint in Southwest Louisiana—in all facets of commercial real estate opportunities," said Citron. "Growth in this region has reached unprecedented heights and we look forward to serving its developing real estate needs."
Citron joined Stirling Properties' Commercial Brokerage Division in 2007. With a focus that includes representation of both landlord and tenant needs, he has a diversified portfolio of transactions in multiple facets of commercial real estate. He has knowledge and experience in numerous fields, including industrial, land, office, retail, and specific site selection needs. His particular geographical areas of expertise include Southwest Louisiana and specific markets of Lafayette, Lake Charles, Baton Rouge, Houma, and Alexandria. Citron is an active member of the International Council of Shopping Centers (ICSC) and Retail Brokers Network (RBN).
Seth Citron can be reached at (337) 572-0273 or scitron@stirlingprop.com