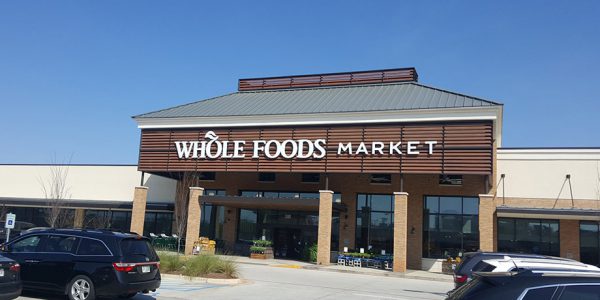 Stirling Properties is pleased to present the semi annual Shreveport-Bossier City Retail Market Survey. This report, compiled by Stacy Odom and Karen McElroy, of our Shreveport office, is intended to give the reader a broad understanding of the market as well as specific information about the available square footage, occupancy and rental rates of each retail center greater than twenty thousand (20,000) square feet. It was created to be a resource for agents as well as tenants, landlords, developers, lenders, fellow brokers and anyone else looking for information about the Shreveport-Bossier City retail market.
Retail Market Assessment
Shreveport-Bossier City's retail sector grew by eight percent (8%) since 2015 with the opening of three (3) grocery anchored community shopping centers – two (2) Kroger Marketplace anchored centers in Shreveport and Bossier City and a Whole Foods anchored center in Shreveport. The retail market is healthy as evidenced by the Community Shopping Center category which shows an increase of approximately 580,000 square feet with their occupancy rate remaining stable at 92%. Although the Neighborhood Shopping Centers experienced a large drop of occupancy to 77% due to the closures of Rite Aid and K-Mart, this vacancy was offset by occupancy increases in Specialty Shopping Centers and Regional Malls. With the addition of over 580,000 square feet of new construction and the proposed demolition of approximately 25,000 square feet at Bayou Walk Shopping Center in Shreveport, year-end 2016 net absorption was approximately 417,000 square feet for our retail market. Shreveport-Bossier City's overall retail occupancy rate has remained relatively stable at 88% at year-end 2016.
Please click here to view and download the PDF of the complete Shreveport-Bossier City Retail Survey.