Stirling Properties is pleased to announce the sale of 14 acres of property to Athlos Academies for a new charter school that will be located at 979 Behrman Highway in Terrytown, Louisiana.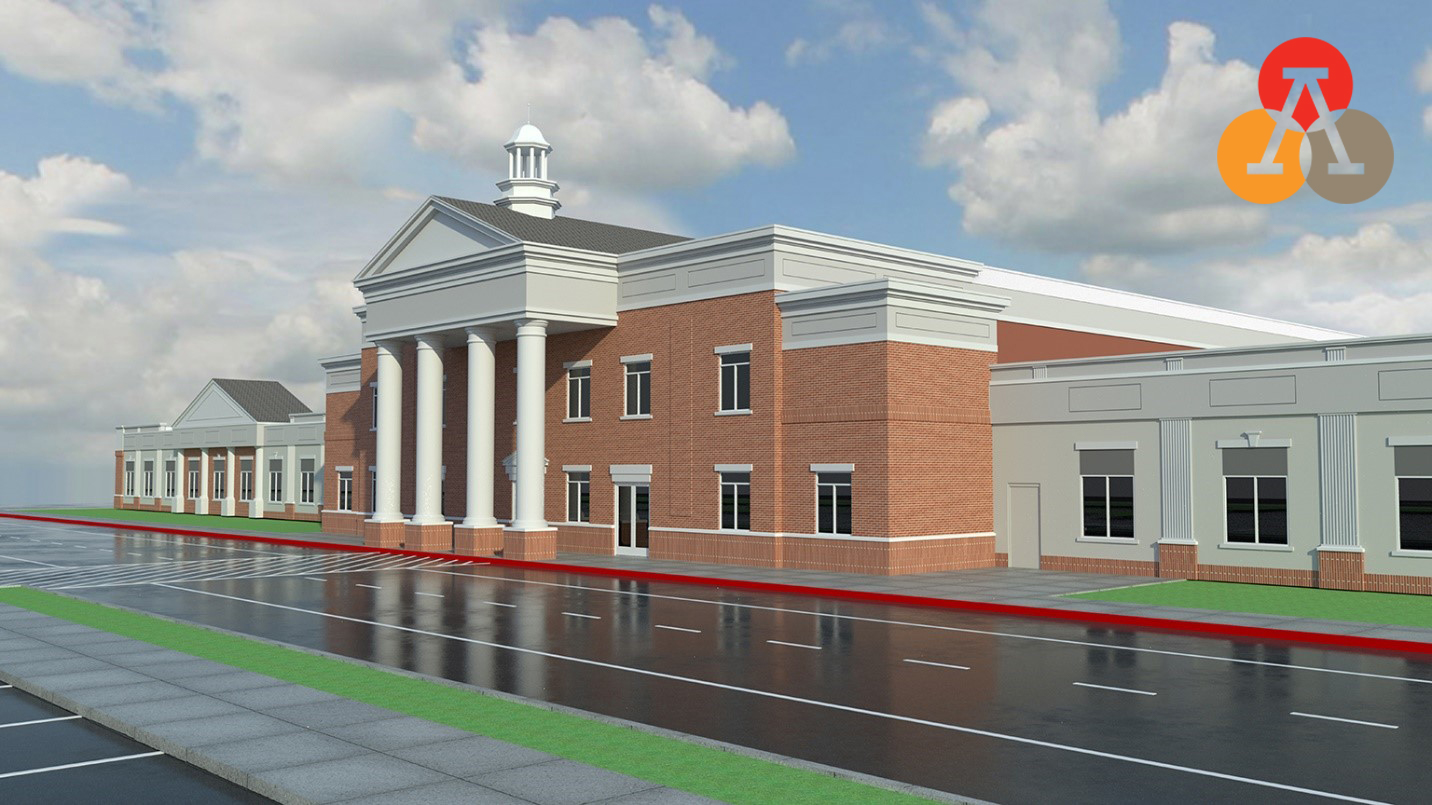 Athlos Academies is preparing to build a 90,000-square-foot facility, including state-of-the-art classrooms and fully-equipped indoor physical fitness centers with both hardwood court and turf field space. The tuition-free, public school—Athlos Academy of Jefferson Parish—plans to open in the fall of 2017 and will serve approximately 900 K-6 students in its first year.
"I am proud to bring this opportunity to students where I live on the Westbank of Jefferson Parish," says Ben Bourgeois, chair of the Athlos Academy of Jefferson Parish governing board.  "This school will not only impact students, it will also contribute to the economic development of the community. We're grateful to the many local organizations that recognize this and have already offered their support."
Athlos Academies purchased the property from the Beninate Family represented by Nick Beninate, Mary Landry and Kathy Trauth.
Stirling Properties' Sales and Leasing Executive, Joe Gardner, handled the transaction and says he is delighted with such progress for the area.
"Over the last 18 months, the Beninate family has consummated deals with DaVita Dialysis Clinic, Dollar General and now Athlos Academy. It's great to work with sellers who are prudent as well as motivated to finalize deals," said Gardner.
Athlos Academy of Jefferson Parish provides a unique approach to teaching and learning.  Its mission is to provide high quality educational opportunities for children by building on three foundational pillars: Prepared Mind, Healthy Body, and Performance Character.  Students will participate in daily scientifically-developed physical activity sessions, develop performance character traits, and benefit from a research-based academic curriculum that results in high academic achievement for all.
"Education is an important part of expansion and economic growth for any area," said Gardner. "There is strong consumer demand for good schools, and demand increases real estate values; neighborhoods grow and retailers follow. It is a win-win for everyone."
Stirling Properties has been at the forefront of commercial real estate in South Louisiana and the Gulf South region, and is committed to bringing quality retailers, developments and tenants to the area. Stirling Properties currently manages more than 16 million square feet of property, with close to 114 million square feet of property and land for sale or lease, almost exclusively in Louisiana.
For sales and leasing information, contact Joe Gardner at (504) 620-8140 or jgardner@stirlingprop.com.