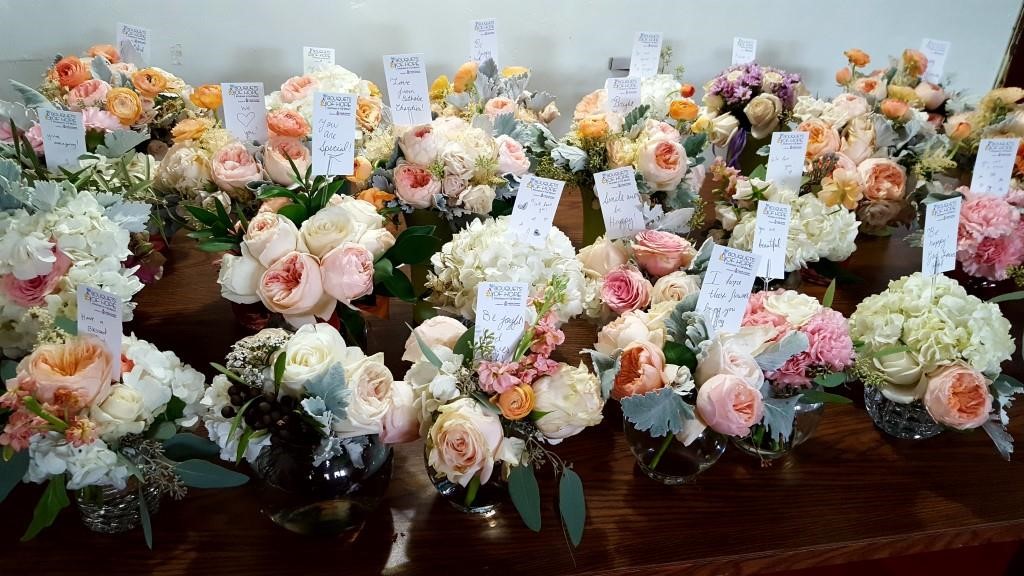 Everyone loves getting flowers. They miraculously lift our spirits and bring a smile to our face. And some people need that pick-me-up more than others.
Stirling Properties Senior Vice President, Donna Taylor, recently discovered the power of flowers through a nonprofit organization called Bouquets of Hope.
Taylor's daughter was just married in Memphis, Tennessee. The ceremony and reception areas were beautifully decorated with exquisite floral arrangements and bouquets, along with those held by the bridal party. All of the festivities went off without a hitch, and the happy couple departed for their lifelong journey. But what do you do with all of those flowers after the wedding?
Ironically, Taylor saw a news program on a nonprofit organization that founded a program called Bouquets for Hope. The organization collects flowers from weddings and events, rearranges them, and delivers them to local nursing homes, hospitals, hospice homes, rehabilitation centers, and anywhere there is a need to brighten someone's day. In addition, the ministry also serves as a job training and employment opportunity for clients.
From the Taylor wedding, volunteers were able to create 50 bouquets that were delivered to seniors at Christian Care Center. They were thrilled to receive the arrangements, especially the gorgeous bridesmaids' bouquets! Taylor hopes that by sharing this message, others will do the same.
Here at Stirling Properties, community philanthropy is a big deal. We pride ourselves in giving back to the communities that support us. The company encourages our leaders and employees to give their time and resources to support nonprofit organizations and community groups, and we couldn't be prouder.
Every act of kindness, no matter how big or small, can go a long way. So we encourage everyone to get out there and brighten someone else's day!
#StirlingProud