Studio Grand Opening on Friday, September 16th!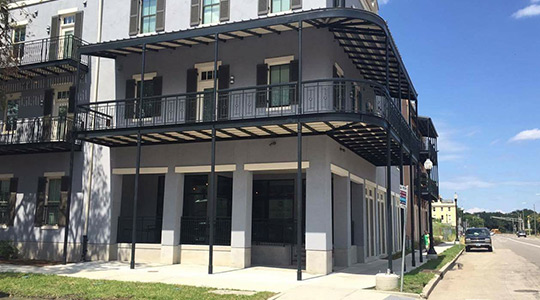 Stirling Properties is pleased to welcome Magnolia Yoga Studio to the Bienville Basin District in New Orleans. The long-awaited studio will be located at 301 Basin Street and plans to open its doors on Friday, September 16th!
Stirling Properties Sales and Leasing Executive, Joe Gardner, handled the transaction and worked extensively with the tenant to secure the 2,000-square-foot site, and to select a contractor for the build-out process, which started earlier this year.
The Bienville Basin District is an up-and-coming mixed-use community rising in the footprint of the former Iberville housing development. The Bienville Basin redevelopment began in 2013 and has since gained significant traction. The 23-acre district includes more than 800 mixed-income residential units, restaurants, retail, parks and recreational areas. The full development plan is expected to cover 300 blocks bounded by Rampart Street, Tulane Avenue, Broad Street and St. Bernard Avenue.
New Orleans has recently been credited with attracting young, business-savvy entrepreneurs to the city. Magnolia Yoga Studio Owner & Chief Yoga Officer, Adrianne (Ajax) Jackson, a California native of mixed Mexican- and African-American heritage relocated to New Orleans seeking business opportunities to bring her dream of a yoga studio to fruition. She was particularly drawn to the revitalization and vibrancy of the Basin community.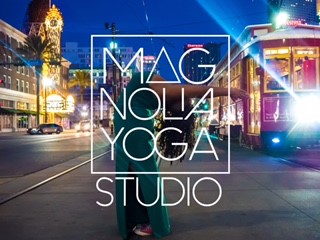 "Our mission is to support growth, healing, and empowerment through the art of yoga and community," said Ajax. "We are thrilled to be opening our doors here in the Basin and hope everyone will come out to see what we have to offer. Just remember: You don't have to be good to get started, but you have to get started to get good!"
Magnolia Yoga Studio is intent on getting more yoga to more people, more often. The goal is to educate the community on the benefits of yoga and to provide accessibility. The studio plans to create collaborations with businesses, hospitals, recovery centers, schools and with incarcerated youth.
"Magnolia Yoga Studio is the quintessential example of the types of diverse business opportunities and establishments that the mixed-use Basin community has to offer. We are proud of what this neighborhood has become, and are especially excited to see young, talented, minority business owners—such as Ajax—finding a home here in our city and helping to become a part of this historic renovation," Pres Kabacoff, Executive Chairman of the Board, HRI Properties.
The redevelopment of the Bienville Basin District site is a much welcomed addition to downtown New Orleans. This prime real estate, just steps from the French Quarter with both the Canal Street and St. Charles Avenue streetcars running nearby and the Rampart Street expansion underway, provides convenient access to all of the city. It is quickly becoming a sought-after neighborhood to live, work, shop and play.
Stirling Properties has been at the forefront of commercial real estate brokerage, development/redevelopment and management in New Orleans and the entire Gulf South region. With notable accomplishments such as Mid-City Market, Magnolia Marketplace, and the Pan American Life Center first floor redevelopment, Stirling Properties is a key contributor to the revitalization efforts of the City of New Orleans and surrounding communities.
"We are committed to New Orleans and the Gulf South region," said Gardner. "We are thrilled to be involved in such significant revitalization projects, such as the Bienville Basin District, and look forward to bringing even more retail tenants and businesses to this vibrant market."