Site Work Commences On New Home to Ochsner Medical Complex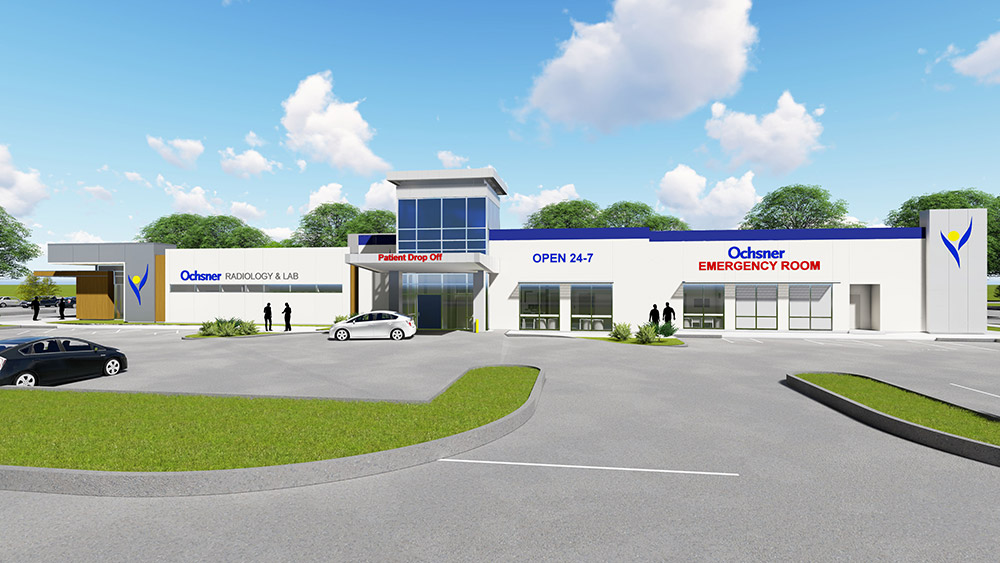 Stirling Properties is pleased to announce the acquisition of 11.93 acres of land in St. John the Baptist Parish for development of a new medical facility and additional commercial development. The site is located at the northwest corner of W. Airline Highway and N. Sugar Ridge Road in LaPlace, Louisiana.
Phase I of this development includes a lease to Ochsner Clinic Foundation for a roughly 20,000-square-foot freestanding emergency room and diagnostic center on approximately 3.5 acres of land. Ochsner Medical Complex-River Parishes is relocating from Rue de Santé to this new facility at 1900 W. Airline Highway. Site work commenced the second week of July and completion is slated for the second quarter of 2017.
Ochsner is southeast Louisiana's largest nonprofit, academic, multispecialty healthcare delivery system, encompassing numerous owned, managed and affiliated hospitals and neighborhood health centers across the region, and is consistently ranked among the top healthcare providers. Ochsner is also one of the largest employers in the area and a major economic contributor to the Gulf South region.
"Health care is a major growth sector, creating demand for medical facilities, office space and retail support," said Townsend Underhill, Senior Vice President of Development for Stirling Properties. "Freestanding clinics and targeted medical service facilities are the future of health care and commercial real estate—this new development in LaPlace will not only bring services closer to our communities, but also create new jobs and economic opportunities."
The adjoining +/- 8.4 acres of the LaPlace facility are currently available for additional commercial development. The property is zoned commercial and is open to compatible use expansion, e.g. office, hospitality, retail, medical, etc.
Stirling Properties has been at the forefront of commercial real estate investment and development in Southeast Louisiana and the Gulf South region, and is committed to bringing quality development and top-notch tenants into local neighborhoods. Since 2010, Stirling Properties has developed more than 3.7 million square feet totaling $465 million, almost exclusively in Louisiana.
For sales and leasing information, contact Beezie Landry at (985) 246-3781 or blandry@stirlingprop.com.