Stirling Properties commercial real estate company is pleased to announce the lease of 4,035 square feet of restaurant space to The SteaKhouse in Hammond, Louisiana.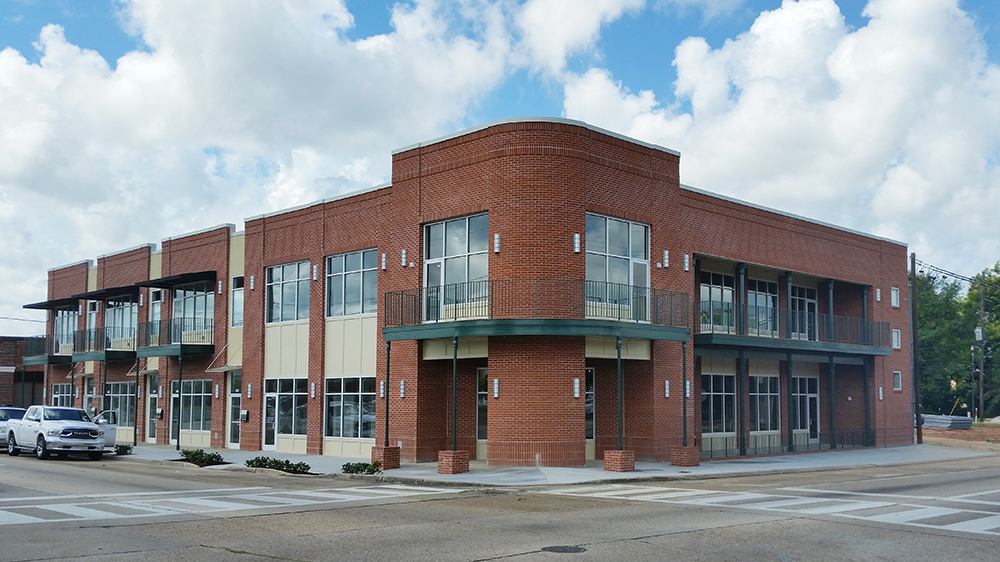 The SteaKhouse will be moving from its current space on East Thomas Street, to a newly constructed building located at 200 Southwest Railroad Avenue, at the corner of SWRR Avenue and West Morris. Stirling Properties Senior Investment Sales Advisor, Beezie Landry, handled the transaction. The new restaurant location, a development referred to as Square 71, is owned by Bruce O'Krepki and is currently under construction.
The SteaKhouse owners Blake and Megan Kinchen said that they plan to open in the newly expanded space this fall. "We are so happy to be moving into this new beautiful building that will offer more room to accommodate our guests. Our business is growing tremendously and we truly thank the community for your continued support and patronage. We hope you will come visit us in our new place this fall!" said Megan Kinchen.
"Stirling Properties is thrilled to be able to work with The SteaKhouse to find the perfect location for their growing business," said Landry. "We are confident in the success of this area, and we look forward to serving the growing commercial real estate needs of Hammond and surrounding areas for many years to come!"
Stirling Properties has been at the forefront of commercial real estate brokerage, management and development in Hammond and surrounding areas of South Louisiana. Stirling Properties has developed more than 3.7 million square feet totaling $465 million since 2010, with close to 100 million square feet of property and land for sale or lease, almost exclusively in Louisiana. Other Stirling Properties management and development projects in Hammond include Hammond Square, Seville Plaza, and Palace Centre East, just to name a few.
For more information, please visit stirlingproperties.com.
For leasing information, contact Beezie Landry at blandry@stirlingprop.com or (985) 246-3781.